Owens Peak Wilderness

Creosotebush scrub in Owens Peak Wilderness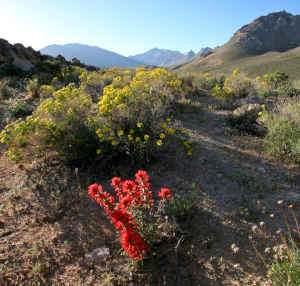 Wildflowers in the wilderness
Owens Peak Wilderness is a 73,868-acre property in the southern Sierra Nevada Mountains. Owens Peak (8,445') is the centerpoint of the wilderness. Owens Peak is also the highest peak in the southern Sierra Nevadas.
The terrain is mountainous with deep, winding canyons that open out into wide bajadas. Many of the canyons harbor perennial springs that support extensivw riparian zones. This is the area where the Mojave meets the Great Basin meets the Sierras: the vegetation is quite varied. From creosote scrub communities at the bottom to cacti, yuccas, cottonwoods and oaks in the middle to juniper-pinyon woodlands above to sagebrush and pines at the very top. Among the wildlife are mule deer, prairie falcon and golden eagle.
There is evidence scattered throughout the area of occupation by prehistoric people. The Pacific Crest Trail passes through the wilderness along the crest and the western side. Other trails split off from that and head downhill to end at roads mostly outside the wilderness. You can reach the wilderness from the south via the Canebrake Road, off California Highway 178. US Highway 395 north of Inyokern runs along the eastern edge of the wilderness and the north side can be reached via Ninemile Canyon Road off the 395. There are 4WD roads cherry-stemmed into Short Canyon, Indian Wells Canyon, No Name Canyon and Sand Canyon. Those likely contribute to the illegal OHV use problem in some areas.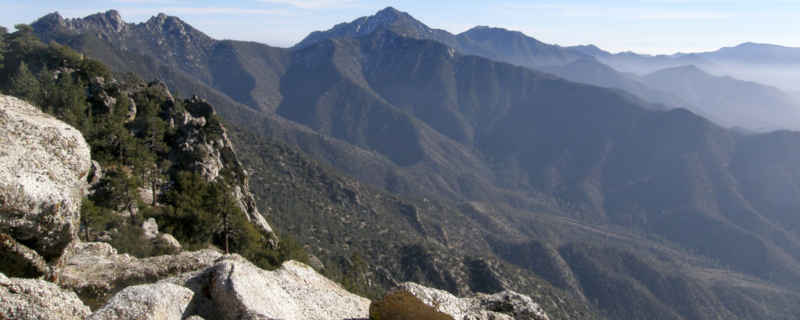 Owens Peak from high in the wilderness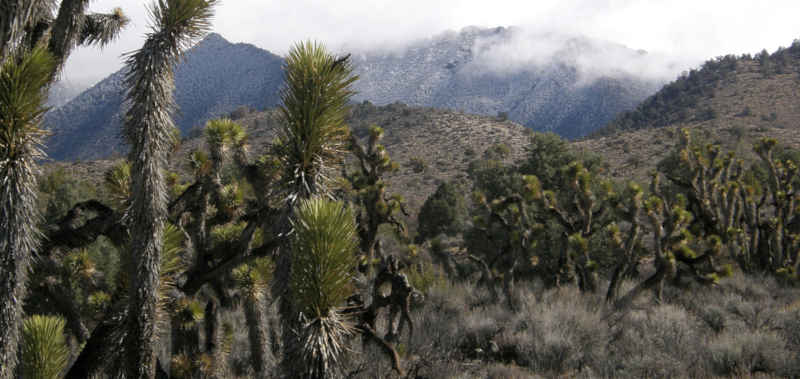 Owens Peak Wilderness
Bureau of Land Management