Nopah Range Wilderness

The Nopah Range from the north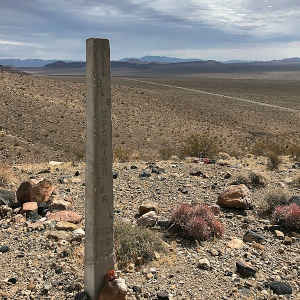 Old Spanish Trail marker
The Nopah Range Wilderness is a 106,623-acre property southeast of Death Valley National Park. The South Nopah Range Wilderness is across a highway corridor in the foothills to the south. The Resting Spring Range Wilderness is to the north. The Nopah Range Wilderness contains most of the Nopah Range, a chunk of the Resting Spring Range and some of the Chicago Valley in between. Where the mountains are steep, sharp and dramatic, the Chicago Valley is a mix of lightly-colored alluvial fans and twisting dry washes.
Elevations in the wilderness range from a low around 1,800 feet to the high on the summit of Nopah Peak at 6,395 feet. The vegetation is stark: lots of ocotillo, creosotebush and sagebrush. Any juniper or pinyon pine is well up the hill. There are some wild horses and burros wandering through the Chicago Valley from time to time. The countryside is also favored by desert tortoise, prairie falcons, golden eagles and desert bighorn sheep.
Most folks seem to access the wilderness area off Californa Highway 178 between Shoshone and Pahrump, NV. That seems to have also been the route taken by one branch of the Old Spanish Trail: there are granite markers placed along Highway 178 marking that route through Emigrant Pass.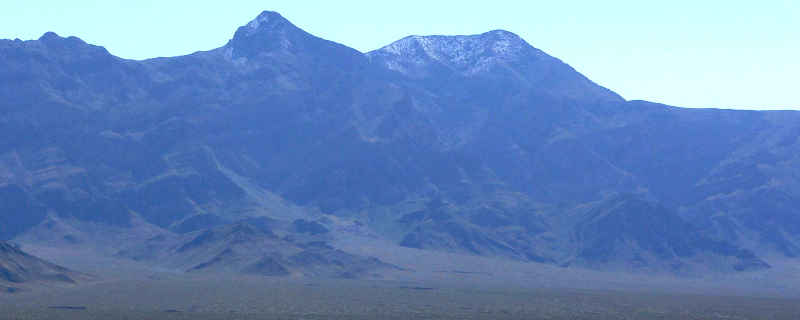 The Nopah Range from the Chicago Valley
Nopah Range Wilderness
Bureau of Land Management