Newberry Mountains Wilderness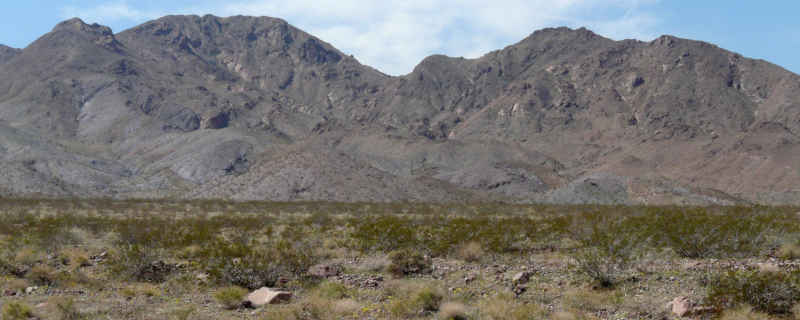 The Newberry Mountains
The Newberry Mountains Wilderness is a 26,102-acre property in the Newberry Mountains, southeast of Barstow. Elevations vary from about 2,200 feet in the north to about 5,100 feet in the south. The mountains are volcanic in nature and are typically dissected heavily with deep, steep canyons. Atypically the main mountain ridges and slopes rise rather gently.
Vegetation is typical Mojave stark, altough the wildflower displays on the western side of the wilderness after a wet winter are spectacular. There's evidence of historic mining activity scattered through the mountains. The old Azucar Mine is just beyond the western boundary.
The only trails in the area are those left by a few desert bighorn sheep. Prairie falcons and golden eagle hunt from above, rattlesnakes and coyotes hunt below.
The Rodman Mountains Wilderness is to the southeast, the Ord Mountains to the southwest.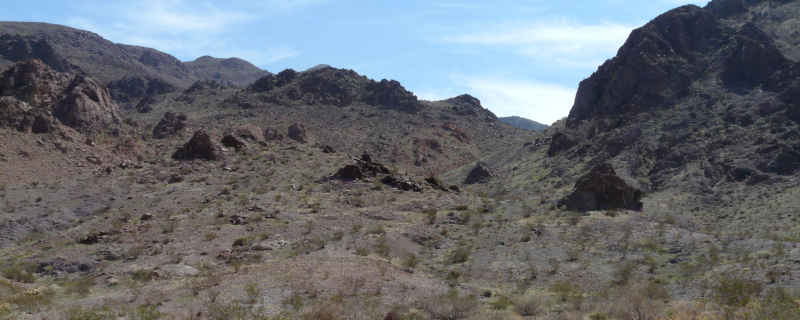 Following a typical "trail"
Newberry Mountains Wilderness
Bureau of Land Management