Mecca Hills Wilderness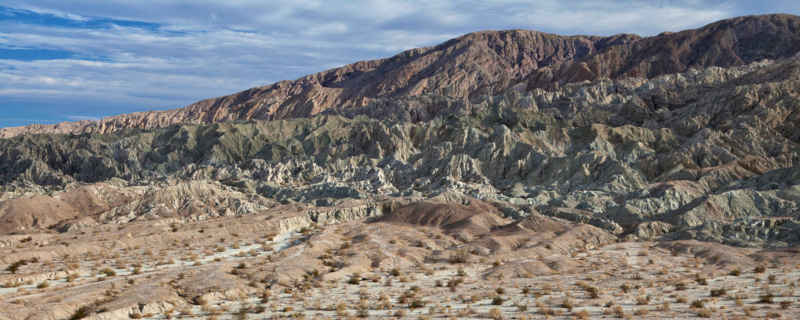 Painted Canyon in Mecca Hills Wilderness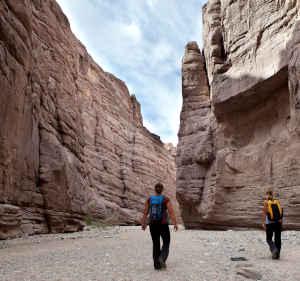 A slot canyon
Mecca Hills Wilderness is a 26,356-acre property south of Joshua Tree National Park. The wilderness has the distinction of being located directly across the San Andreas Fault. The fault line is where the Pacific tectonic plate is actively impacting the North Amerca tectonic plate. That action has exposed more than 600 million years of geology on the surface area of the wilderness.
The area is a badlands maze of narrow, steep canyons and sandy washes. Painted Canyon is a longer canyon that runs gebewrally north-south through the middle of the wilderness area. The vegetation is typically ironwood, smoke tree, ocotillo and palo verde. Spotted bats, prairie falcons, desert tortoise and desert bighorn sheep are the main residents.
The western boundary of the wilderness area runs along the eastern edge of the Coachella Canal, which effectively limits access from the populated regions to the west.
State Highway 195 (Box Canyon Road) cuts off part of the southern section of the wilderness area. Where Box Canyon Road meets the Coachella Canal is where the 4WD Painted Canyon Road heads north to the Painted Canyon Trailhead. State Highway 111 approaches the wilderness area from Mecca.
The Orocopia Mountains Wilderness is across Box Canyon Road to the south and east.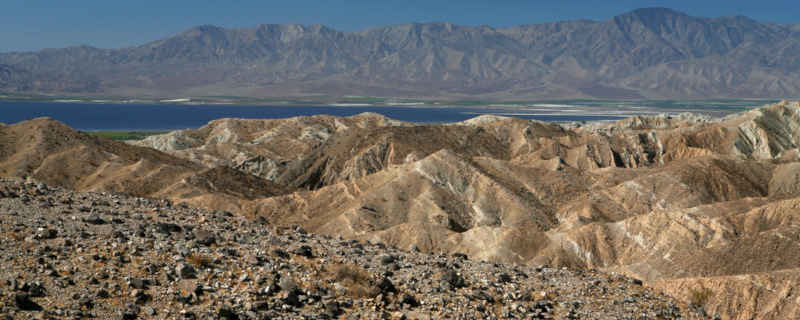 The view across the Coachella Valley and beyond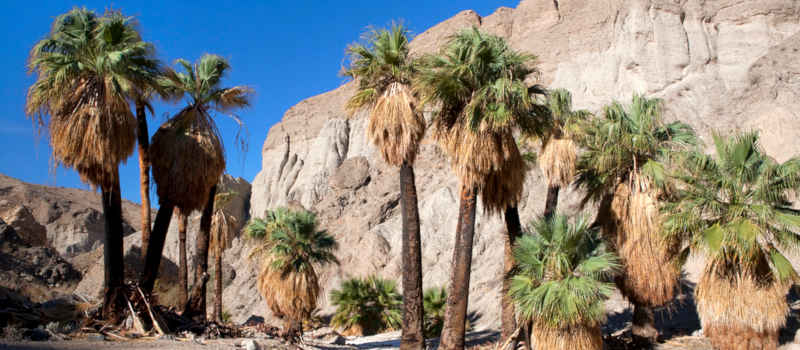 An oasis with California fan palms
Mecca Hills Wilderness
Bureau of Land Management