Malpais Mesa Wilderness

Malpais Mesa is pretty stark
Malpais Mesa Wilderness is a 31,906-are property at the southern end of the Inyo Mountains. The property is dominated by the sheer mass of Malpais Mesa (2,300'), a long north-south oval. The rest of the landscape is a mix of sheer mountainsides, deep canyons, rugged valleys and smaller mesas.
The eastern bajada rises gently from Death Valley National Park to the mesa summit. There, the landscape breaks off sharply to the west. The vegetation varies from creosote bush communities and grasses at the lower elevations through sagebrush and Joshua trees in the middle elevations to stands of pinyon and juniper in shaded upper areas.
Mule deer, mountain lions and golden eagles are around. As are rattlesnakes.
Near the foot of the mesa is a cherry-stemmed road leading to the old Santa Rosa mines. There are private inholdings in the wilderness.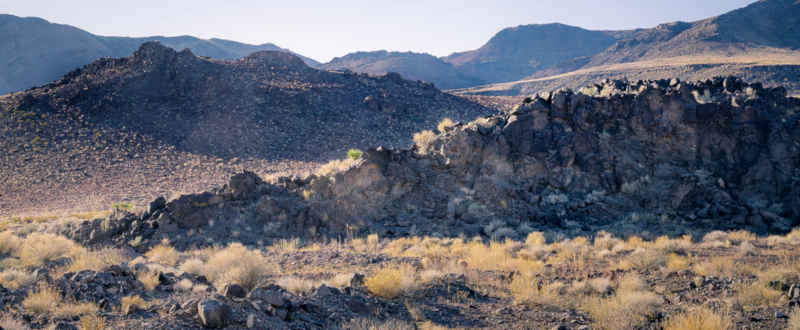 A typical wash below the mesa
Malpais Mesa Wilderness
Bureau of Land Management