King Range National Conservation Area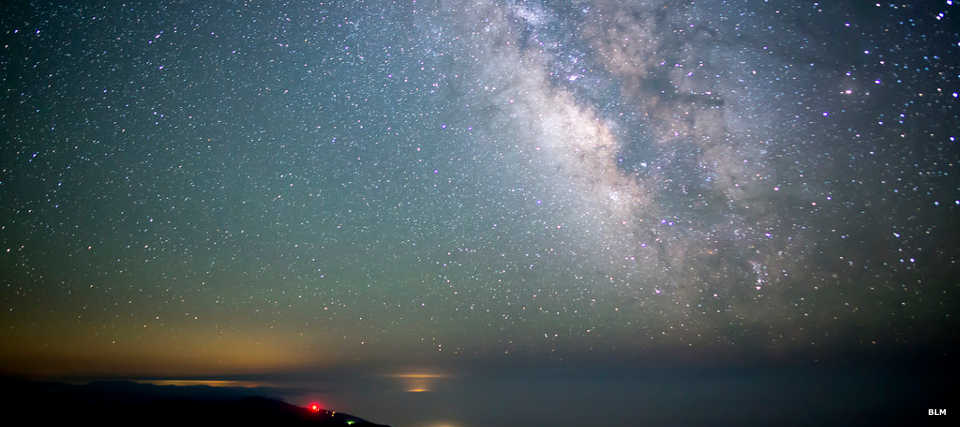 A starry sky in the King Range National Conservation Area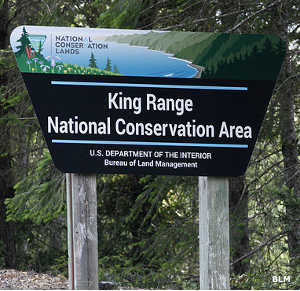 King Range National Conservation Area is a 68,000-acre property along a 35-mile stretch of the northern California coast. The landscape is mountainous, too rugged for the folks who built Highway 1: they diverted the road further inland and around the property. King Range NCA was the first National Conservation Area, established in 1970 to protect a large section of undeveloped coastline (the area is also known as The Lost Coast).
In 2006 about 42,585 acres of the NCA became the King Range Wilderness. If you want to experience lush temperate forest, rugged chaparral-covered ridgetops and spectacular ocean views, this is the place to go. That said, this is the wettest area of the entire California coast but the summer winds are so hot and dry the redwoods that populate most other coast ranges don't grow here. The tree cover is mostly old growth Douglas fir.
There are only a few back roads that access the area but with the development of the Paradise Royale Mountain Bike Trail System, some of those back roads see significantly increased travel. That increase in vehicles also brings people to experience the more than 80 miles of hiking trails in the wilderness.
High point in the area is King Peak at 4,088'. The mountain reaches that height only 3 miles from the shoreline. Part of the reason for this is the intersection where three tectonic plates grind against each other just offshore. The land itself is on the North American plate which is being pushed up as the other two plates are being subducted beneath it. The land has risen about 66 feet over the last 6,000 years. The mountains are severely folded and faulted because of that tectonic action.
The rock in the area is mostly graywacke, a dark crumbly sandstone. Contrary to popular belief, the black sand beaches of the area are composed of disintegrated graywacke and are not volcanic in origin.
Wildlife in the area includes black bear, mountain lion, bobcat, coyote, blacktailed deer and Roosevelt elk. The beaches and waters of the area are populated with sea lions, whales, seals and other marine mammals. There have also been about 300 species of birds sighted in the area, making King Range NCA a major birding destination.
When looking over the ocean at King Range NCA, there are a number of rocks and small islands visible in the areas of Sea Lion Gulch, Punta Gorda, Shelter Cove and north of the Mattole River Estuary. These approximately 18 acres of rocks and islands are included in the Rocks and Islands Wilderness, part of the California Coastal National Monument.
King Range NCA is open 24/7/365 and the only fees are at the campgrounds. Main roads in the area are accessible to 2WD vehicles except during heavy winter storms. Primitive roads require high clearance 4WD, and even that doesn't always do the job.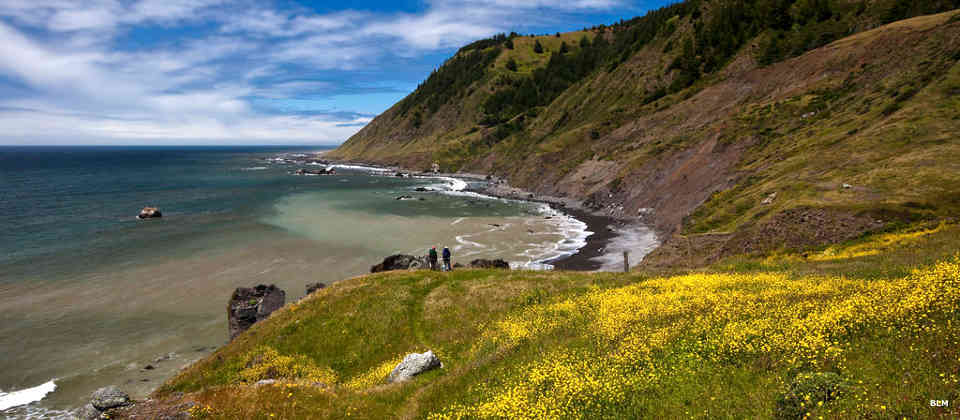 King Range Wilderness hikers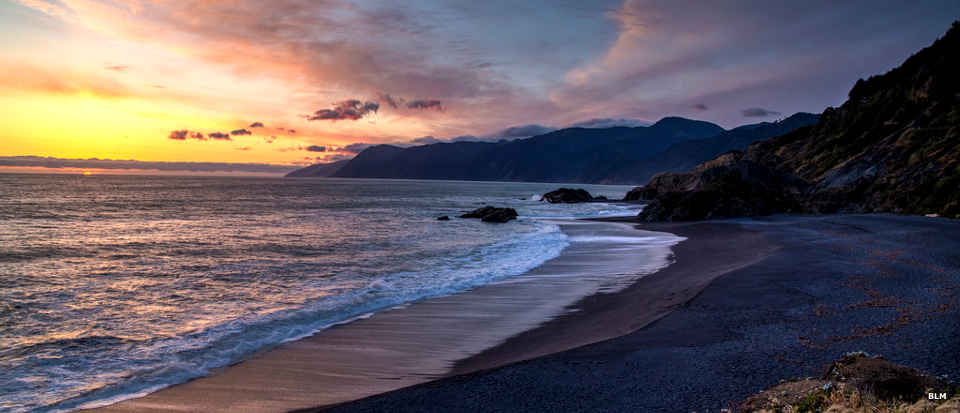 A black sand beach in the wilderness

King Range NCA on a foggy day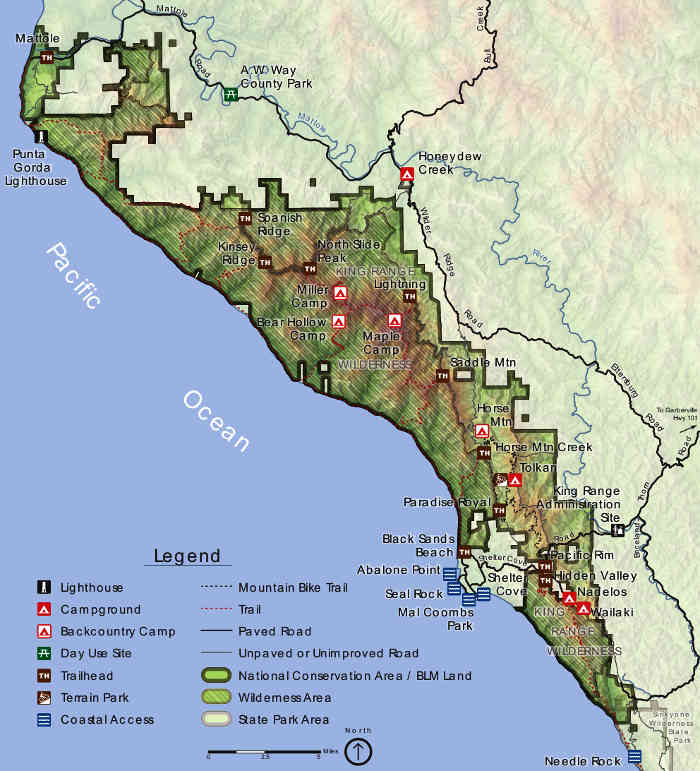 King Range National Conservation Area
Bureau of Land Management

- Arcata Field Office
Photos and map courtesy of the Bureau of Land Management