Indian Pass Wilderness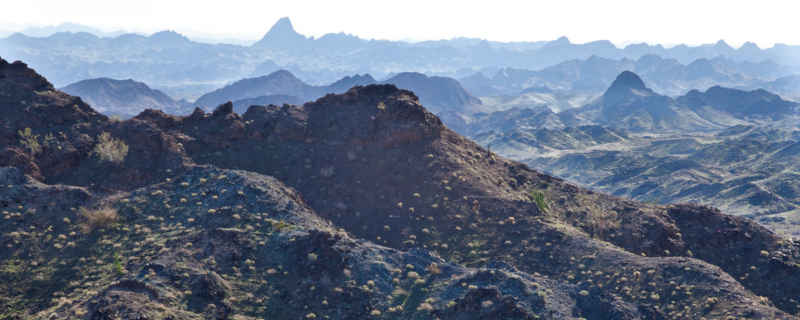 The view from the top of Indian Pass Wilderness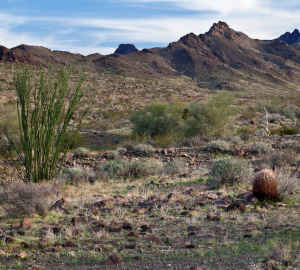 Typical vegetation
Indian Pass Wilderness is a 43,279-acre property in the southeastern California desert. Immediately to the east is the Imperial National Wildlife Refuge.
The wilderness contains a chunk of the Chocolate Mountains. The landscape is a mix of jagged spires and peaks rising above a maze of twisted canyons. Those canyons drain into several tree-lined washes that run east to the Colorado River. The largest one, Julian Wash, dominates the heart of the wilderness area.
There are mountain lions, desert bighorn sheep, mule deer, tree lizard, Great Plains toad and Colorado River toad. There are wild horses and burros, too, descendants from the days when hard rock miners stormed through the area.

Ragged skylines abound high in the mountains

Indian Pass Wilderness
Bureau of Land Management