Ibex Wilderness

Multi-colored rock bands in the Black Mountains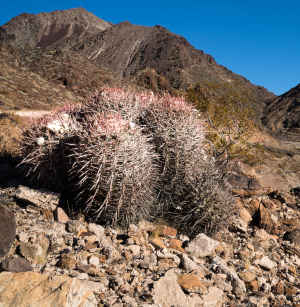 Looking up in the Black Mountains
Ibex Wilderness is a 28,822-acre property on the east side of Death Valley National Park. The park wraps around 3 sides of the wilderness.
On the east side of the wilderness area are the alluvial slopes of Greenwater Valley. That is separated from the Black Mountains on the west by the Ibex Hills, a craggy north-south divide. Elevations vary from around 3,000 feet on the eastern boundary to a high of 4,752 at the summit of Ibex Peak in the Black Mountains.
A striking aspect of the Ibex Wilderness area are the horizontal layers of bright yellow, red and black rock in the mountains. At least half-a-dozen old talc mines litter the wilderness and there is a road corridor cherry-stemmed into the property to the heart of that mining region.
Water is a hit-or-miss (mostly miss) thing but there are several springs around. Desert bighorn sheep have been seen in the area and they mean there's surface water nearby somewhere.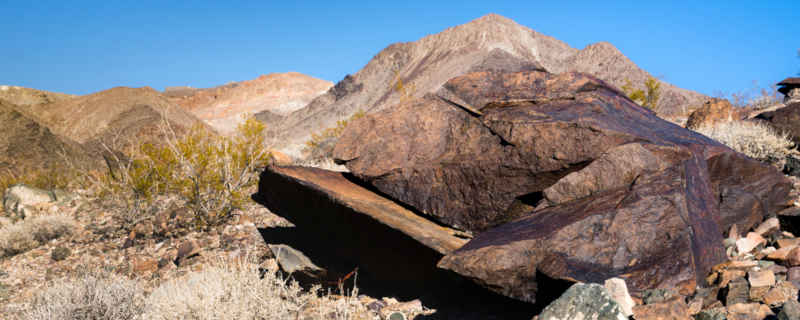 High in the Black Mountains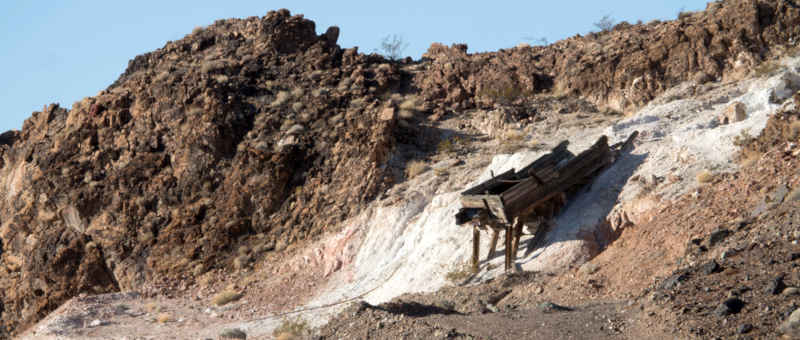 An old talc mine
Ibex Wilderness
Bureau of Land Management