Granite Mountain Wilderness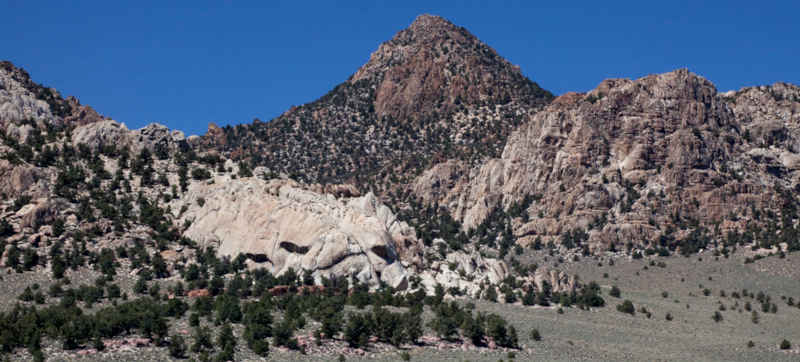 Granite Mountain itself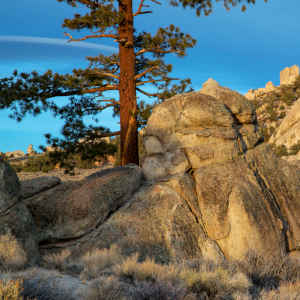 Pine and granite
The Granite Mountain Wilderness is a 31,059-acre property located to the southeast of Mono Lake. Geologically, it's in the Basin and Range Province, which accounts for the mix of granite ridges, basaltic plateaus and alluvial basins.
The sagebrush steppe supports wild horses, sage grouse, raptors and is crossed by multiple deer migration routes. The higher elevations sport a pinyon and juniper woodland. Historically, the Mono Lake Paiutes wintered in the area, avoiding the harsher winter weather in the Sierras. They left behind many archaeological sites, many of which have been looted by modern man.
From the top of Granite Mountain you can enjoy a 360° vista encompassing the Sierran scarp, the volcanic Mono Craters and Glass Mountain, Adobe Valley, the rugged White Mountains, the Bodie Hills, the Excelsior Range in Nevada and, of course, Mono Lake.
There are paved roads leading eastward from US Highway 395 south of Mono Lake but not far in you'll have to turn off that pavement onto unmaintained 4WD roads to make those last few miles to the wilderness boundaries. Some of those roads can be nasty. The paved roads are also closed generally from October to May.

The Sierra Nevadas are to the west

Granite Mountain Wilderness
Bureau of Land Management