Farallon National Wildlife Refuge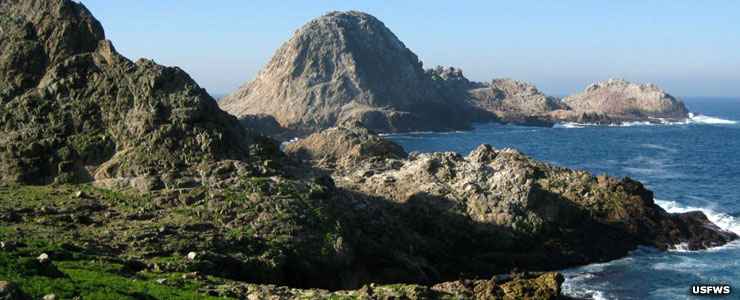 Farallon National Wildlife Refuge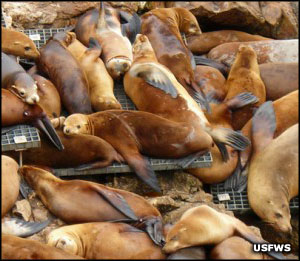 The Farallon Islands are a group of sea stacks and islands about 30 miles offshore from the Golden Gate in the Gulf of the Farallones. The islands are officially part of the City and County of San Francisco but except for the area on Southeast Farallon Island where the researchers hang out, there are no human residents. Other than those folks in that area, Farallon National Wildlife Refuge is off-limits to people. Most of the islands are inaccessible by boat due to the steep and rocky shorelines and lack of docking facilities.
President Theodore Roosevelt created the Farallon National Wildlife Refuge as a sanctuary for seabirds and marine mammals. The Farallons contain the largest seabird nesting colony south of Alaska. This is also where you'll find the largest colony of western gulls on Earth and fully half the world's population of Ashy storm-petrels. There are four groups of small islands in the area: North Farallons, Southeast Farallon, Middle Farallon and Noonday Rock. The biggest is Southeast Farallon at 70 acres. Southeast Farallon is also the only island where buildings were constructed and still stand. Until 1969 the island was in other governmental agency hands (Coast Guard and Navy), then the US Fish & Wildlife Service acquired it, renovated the buildings for management and research purposes and added the island to the National Wildlife Refuge.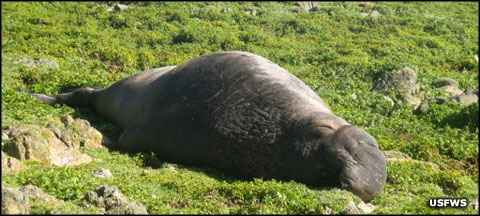 A northern elephant seal sprawling by itself
In 1974 Congress designated the greater part of Farallon National Wildlife Refuge as Farallon Wilderness. Excluding Southeast Island, the wilderness covers everything for a total of 141 acres. In 1981, the National Oceanic and Atmospheric Administration created the Gulf of the Farallones National Marine Sanctuary and another layer of resource and habitat protection came into being.
The Gulf of the Farallones National Marine Sanctuary surrounding the National Wildlife Refuge is a complex region of high biological diversity with significant recreational and commercial fishing in the area, remarkable estuarine habitats and nationally significant wildlife foraging and breeding areas. The Farallons have also been designated as a State Ecological Reserve and part of the Golden Gate Biosphere Reserve.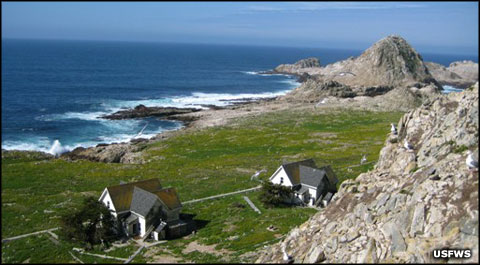 The research station on Southeast Farallon Island
Farallon National Wildlife Refuge is managed as part of the San Francisco Bay National Wildlife Refuge Complex.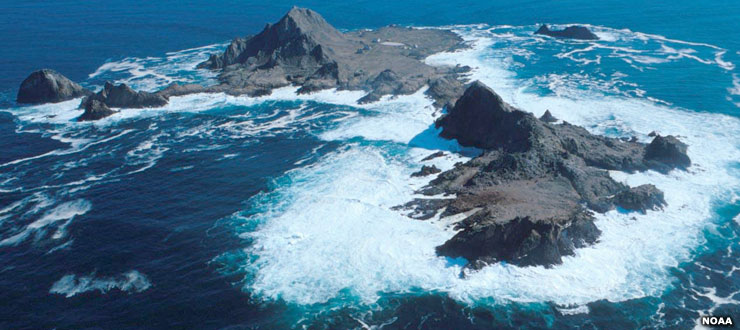 Southeast Farallon Island from the air
Farallon National Wildlife Refuge

Bottom photo courtesy of Jan Roletto, NOAA
Other photos courtesy of the US Fish & Wildlife Service