El Paso Mountains Wilderness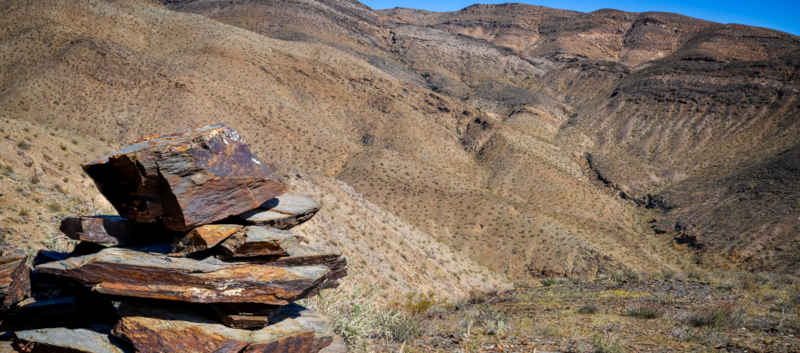 In El Paso Mountains Wilderness
The El Paso Mountains Wilderness is a 23,679-acre property in central southern California. Black Mountain (5,244') is at the northwestern corner and the wilderness drops southeasterly from there into the Black Hills. The Black Hills are a motley collection of stark reddish buttes and dark volcanic mesas dissected by narrow canyons.
Interestingly, this badlands area also sports a number of prehistoric cultural sites. The southern portion of the wilderness is included in the Last Chance Archaeological District. The fossils of ancient horse- and camel-like animals have also been found in the wilderness.
The vegetation is primarily creosote bush but there is a large stand of Joshua trees on the western side of Black Mountain. The desert tortoise seems to like this kind of terrain and landscaping.
El Paso Mountains Wilderness
Bureau of Land Management