Pond Creek National Wildlife Refuge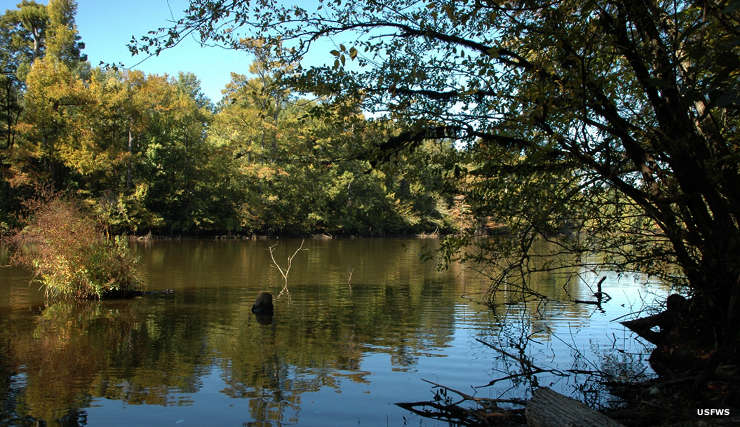 Pond Creek National Wildlife Refuge
Pond Creek National Wildlife Refuge is a 30,000-acre property in southwestern Arkansas. This is where the Central and Mississippi Flyways overlap each other. As Pond Creek NWR provides superlative habitat for migratory waterfowl, wading birds and shorebirds, a good migration season can see hundreds of thousands of birds fly through.
The majority of the property is composed of wetlands and bottomland hardwood forest in the Little River floodplain. The area gets flooded regularly from the US Army Corps of Engineers flood-control project just downstream. If you want to visit, you might want to check in advance as to water levels and such: when the water's high, a lot of the refuge is closed.
If you're on the property, it's best if you are actively engaged in some form of wildlife-dependent activity like fishing, hunting or birding. The refuge offers primitive camping (designated areas only) and a few ATV trails (specifically designated trails only). Fishing and hunting are subject to all Federal, state and refuge specific regulations. The refuge office is open Mondays through Fridays, 7 am to 3:30 pm, except for Federal holidays.
Pond Creek National Wildlife Refuge

Upper photo courtesy of Garry Tucker, US Fish & Wildlife Service
Other photos and map courtesy of the US Fish & Wildlife Service