Cahaba River National Wildlife Refuge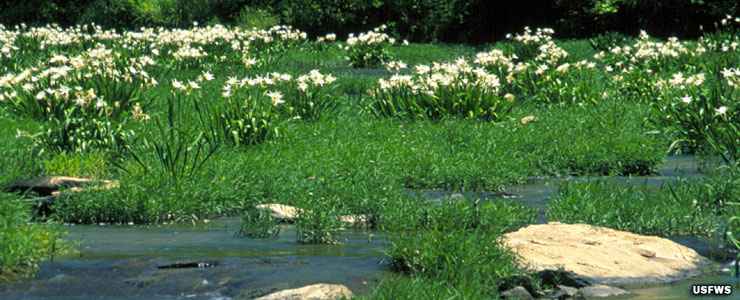 Cahaba Lilies beside the river at Cahaba River National Wildlife Refuge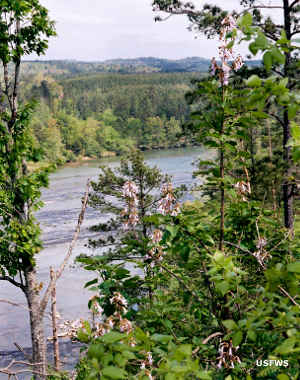 Cahaba River National Wildlife Refuge was established in September, 2002. The refuge is a 3,314-acre property extending along the Cahaba River downstream from Birmingham, Alabama. Eventually, Cahaba River National Wildlife Refuge is slated to expand to 7,300 acres with more than seven miles of the Cahaba River within its boundaries. The refuge was established to protect and preserve habitat essential to endangered species like the Cahaba shiner, round rocksnail, goldline darter, cylindrical lioplax snail, Cahaba (shoals) lily and 63 other rare animal and plant species. Thirteen of the species found in the Cahaba River drainage are found nowhere else on Earth.
This is an area of forested rolling uplands covered with loblolly and mountain longleaf pine. The river's edge and the ravines that feed into it are lined with mixed upland hardwood species. The Cahaba River itself is almost 200 miles long but only about 3.5 miles of it are within the present boundaries of the refuge. Historically, the area was mostly covered with mountain longleaf pine but coal mining in the area took out a lot of that.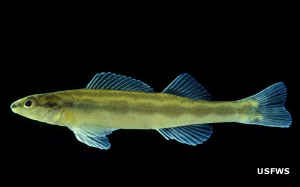 After the coal seams were depleted, timber companies moved in and removed most of the remaining old-growth trees, replanting everything in loblolly pine (because it grows faster). Fish & Wildlife is now logging off the loblolly and replanting mountain longleaf.
Cahaba River National Wildlife Refuge is located off County Road 24 about 6 miles east of West Blocton, Alabama. Cahaba River National Wildlife Refuge is administered as part of the Mountain Longleaf National Wildlife Refuge Complex. Cahaba River NWR is open to the public daily from dawn to dusk but no camping is allowed. Entrance to and use of the property are free.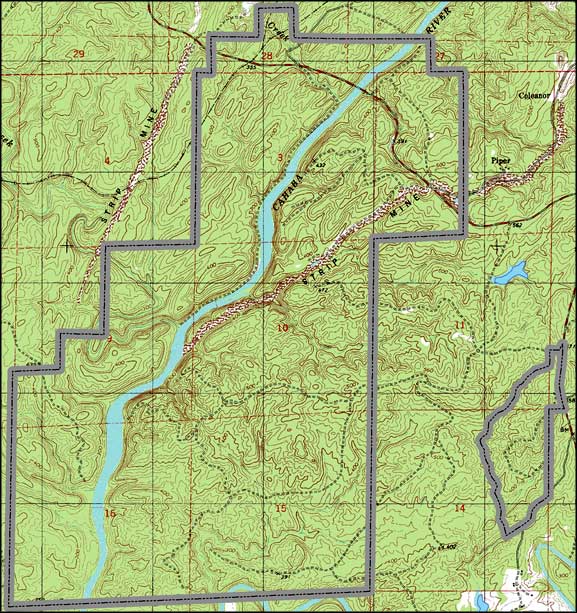 Cahaba River National Wildlife Refuge
US Fish & Wildlife Service
Map and photos courtesy of the US Fish & Wildlife Service