Sugarite Canyon State Park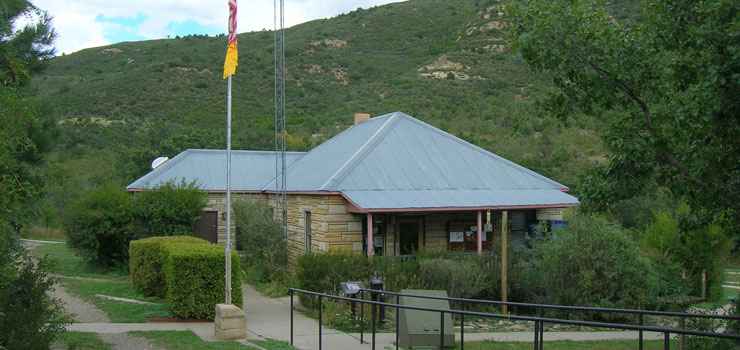 Sugarite Canyon State Park Visitor Center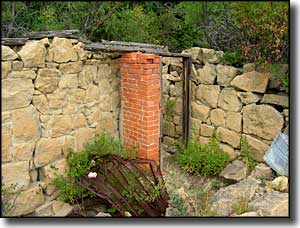 Sugarite Canyon State Park is about 12 miles to the northeast of Raton. Sugarite Canyon was originally the site of a large coal mining operation, run by the railroad that used the coal in its steam engines. The coal camp flourished between 1908 and 1941, one of nine coal camps in the Raton area. As usual in the coal camps of the west, there were people of several different nationalities, speaking several different languages, working in these mines. Housing in the camp was segregated by nationality/language, although once the men entered the mine, none of that made any difference.
Lake Maloya was built further up the canyon above the mines as the primary/emergency water supply for the mines and for the people who worked in them (and while it is now the primary water supply for the City of Raton, it is still part of Sugarite State Park - you want to go fishing or picnicking there: pay the State Park fees). Most of the site was leased for grazing after 1941 while sections (the lake areas in particular) were used as a Raton city park until 1985 when management was turned over to New Mexico State Parks.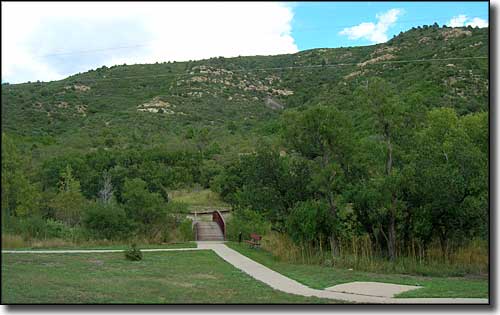 Most of the site of the mine and camp is up that hill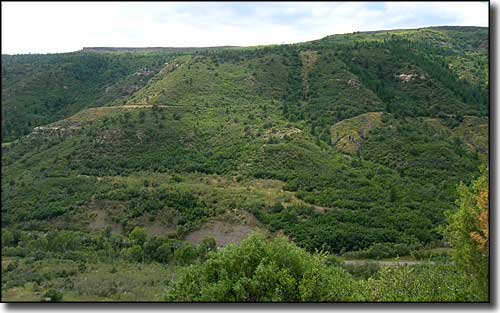 The mining company foremen lived across the valley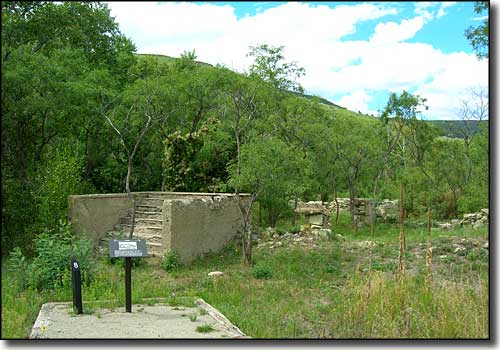 These concrete steps used to lead to the back porch of the company mercantile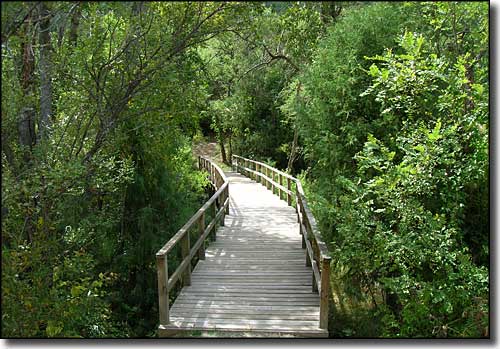 Footbridge across Sugarite Creek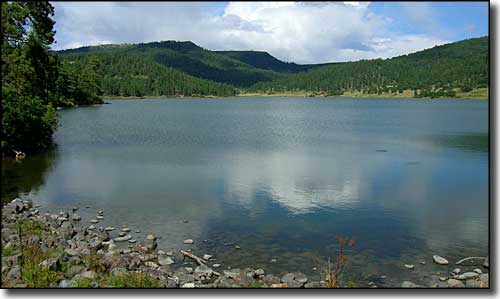 Lake Maloya, part of Sugarite Canyon State Park
Sugarite Canyon State Park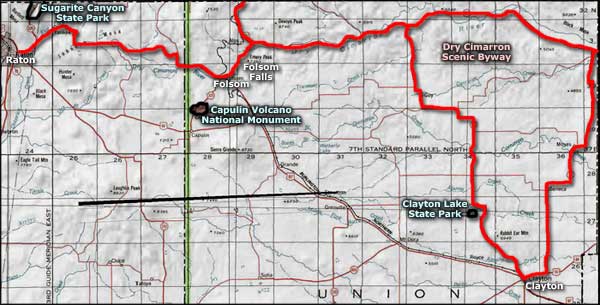 Related Pages
Map courtesy of National Geographic Topo!