Lake Tahoe Scenic Byway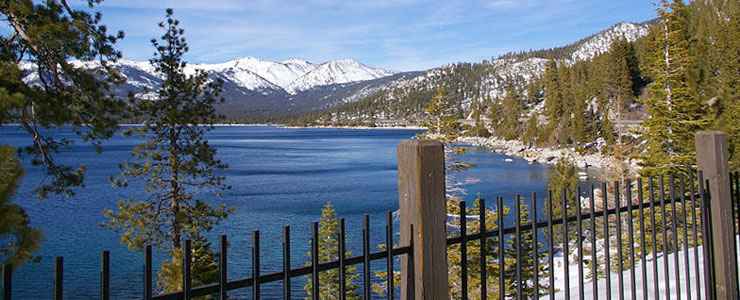 Lake Tahoe from State Route 28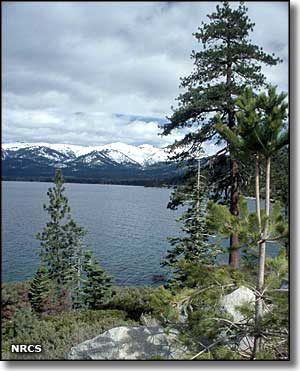 Lake Tahoe National Scenic Byway: this is a 28-mile stretch of US Highway 50 and State Route 28 along what some call "the most beautiful drive in America:" the eastern shore of Lake Tahoe with some incredible views of towering pines, snow-capped mountains and that crystal clear lake. At the southern end of the Scenic Byway, the route travels a strip with Lake Tahoe to the west and Lake Tahoe-Nevada State Park to the east.
There are both sand and rock beaches along this stretch, just look for the parking signs. Then you cross the western edge of Carson City before crossing into Humboldt-Toiyabe National Forest at the Washoe County line. Somewhere in here you'll come to the site of the "Ponderosa Ranch" where the classic Western TV series Bonanza was filmed. The next town is the resort of Incline Village where you will come to the intersection with SR 431, a road that heads over the mountains and into Reno. If you stay straight ahead the road heads northwest around the lake and comes to Crystal Bay, just short of the California State line.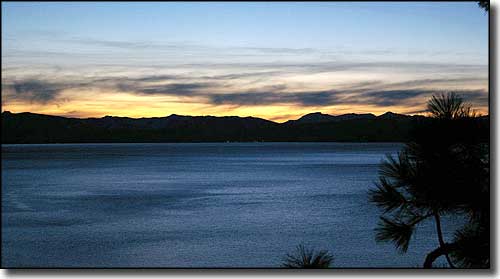 Sunset over Lake Tahoe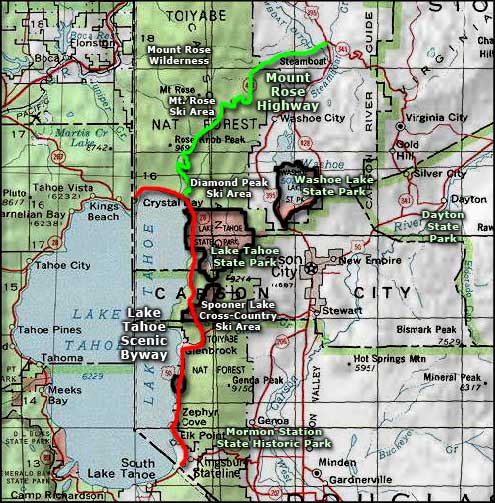 Related Pages
Map courtesy of National Geographic Topo!