Indian River Lagoon Scenic Highway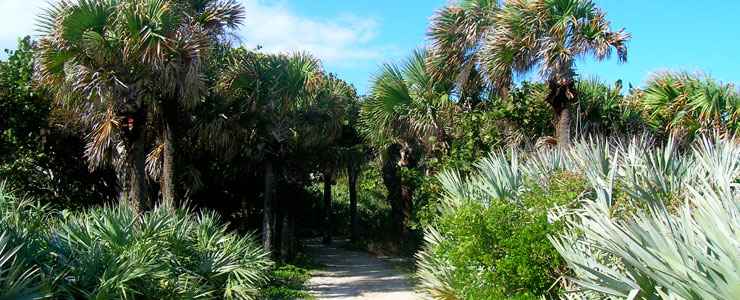 A scene along the Indian River Lagoon Scenic Highway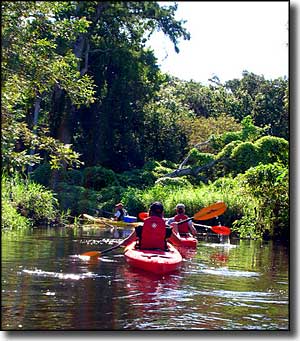 The beautiful Indian River Lagoon Scenic Highway runs for about 150 miles on both sides (east and west) of the scenic Indian River Lagoon between the Kennedy Space Center (Merritt Island National Wildlife Refuge) and the town of Wabasso. On the western side of the lagoon, the Indian River Lagoon Scenic Highway follows US Highway 1; on the east side of the lagoon, it follows State Road A1A. There are several east/west connectors along the way. This is that part of Florida that is advertised as the "Space Coast" and the "Treasure Coast."
Indian River Lagoon is a very scenic estuary that provides habitat for more species than anywhere else in North America. You'll find some incredible refuges for threatened and endangered species of birds all along the byway, birds like the Roseate tern, wood stork, bald eagle, Florida scrub jay, Crested Caracara and Piping plover.
Merritt Island, Pelican Island and Archie Carr National Wildlife Refuges are along the coast while the St. Johns National Wildlife Refuge is inland, away from that coastal action (St. Johns is also still closed to the general public but that may change soon). Beyond the endangered species, there are more than 330 other species of birds that frequent the airways and waterways around Merritt Island. You'll find a total of almost 4,000 species of plants and animals along the Indian River Lagoon.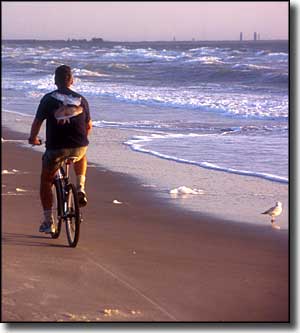 Along the coast here you'll have ample opportunity to enjoy sailing, boating, water-skiing, swimming, surfing, fishing, hiking, bird watching and/or biking. Or, you can get out of the car and talk a walk through several different historic districts in the towns along the way. You can check out a few old Spanish artifacts at the state-sponsored interpretive center in Melbourne Beach at the McLarty Treasure Museum. There's also the Sebastian Fishing Museum with exhibits about the local fishing industry and some beautiful presentations about the wildlife of Indian River Lagoon. Or you can sit at a mission control console, take a virtual moonwalk or sit back and hang out with the astronauts at the Kennedy Space Center Visitor Complex.
Ocean-side along the Indian River Lagoon Scenic Highway you're going to find world-class beaches at Cocoa Beach and close to Sebastian Inlet State Park (southern end of the scenic highway). These beaches attract surfing events all year round, events like the Billabong Jr. Pro Surf Contest (late winter), Hurley International Surfing Event (July), Doctors, Lawyers & Weekend Warriors Benefit Surf Contest (September) or the Southeast Open and Explorer events put on by the National Scholastic Surfing Association every winter season, beginning in September.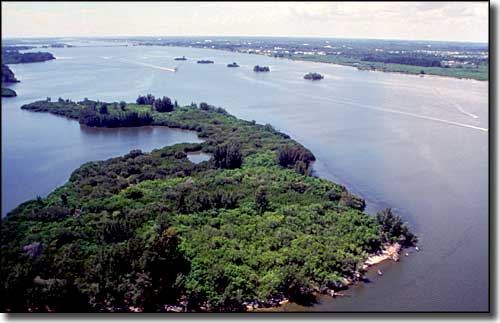 Indian River Lagoon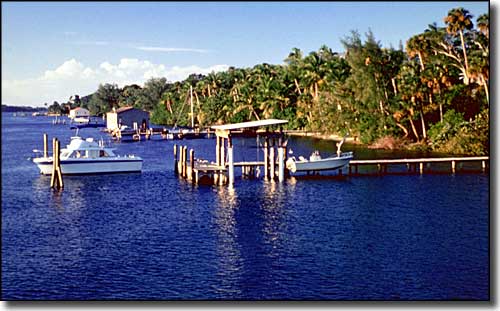 A typical scene along Indian River Lagoon
Upper photo of the Indian River Lagoon courtesy of US Fish & Wildlife Service
Photo of bicyclist on the beach courtesy of Dennis Adams
Photo of boats on Indian River Lagoon courtesy of Indian River County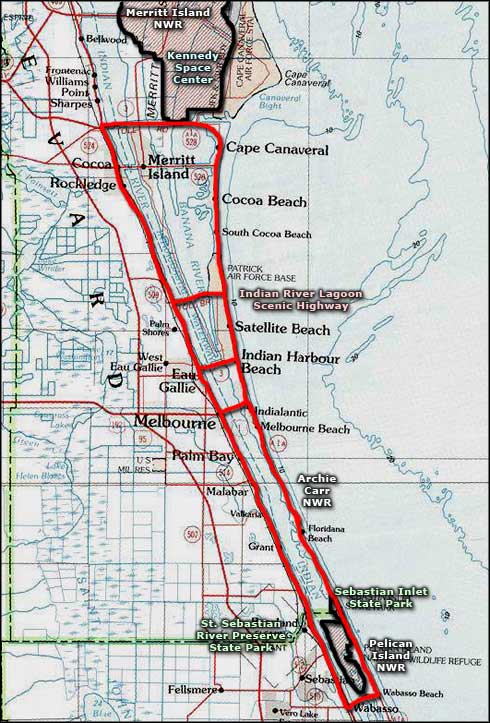 Related Pages
Area map courtesy of National Geographic Topo!