Owens River Headwaters Wilderness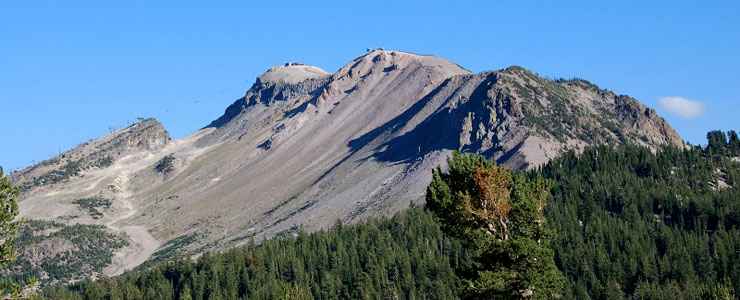 High up in Owens River Headwaters Wilderness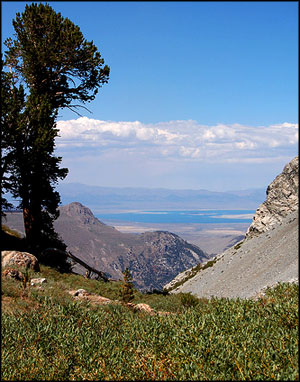 The Owens River Headwaters Wilderness is a 14,721-acre property on Inyo National Forest that only received the wilderness designation in 2009 when the Omnibus Public Land Management Act was signed by President Barack Obama. The wilderness designation was designed to protect the fragile Owens River Headwaters environment with its large concentration of old growth fir.
Owens River Headwaters Wilderness is bounded on the west by the San Joaquin Ridge and on the north by the June Mountain Ski Area. On the other side of San Joaquin Ridge is Ansel Adams Wilderness.
Because of the relatively low elevation of the Sierra Nevada ridge to the west, this area sees more precipitation than most areas east of the Sierra Nevadas. That means Owens River Headwaters Wilderness offers more heavily forested ridges and wet alpine meadows than most other areas east of the Sierras and there are more than 100 natural springs and seeps on the property.
You'll also find the largest subalpine meadow in the central eastern Sierra Nevadas at Glass Creek Meadow. Glass Creek got the name because it was long a source of obsidian for Native American tribes in the area. Some evidence points to Native Americans coming for the obsidian as long as 10,000 years ago. Glass Creek Meadow is also home to a population of the endangered Yosemite Toad.
Wildlife on the wilderness includes mule deer, black bear, pine marten and Sierra Nevada Bighorn sheep. With all the water in the area, Owens River Headwaters is a major destination for fly fishermen because of the large populations of brown and rainbow trout.
Owens River Headwaters Wilderness
Inyo National Forest -

US Forest Service
Photos courtesy of the US Forest Service