Prescott National Forest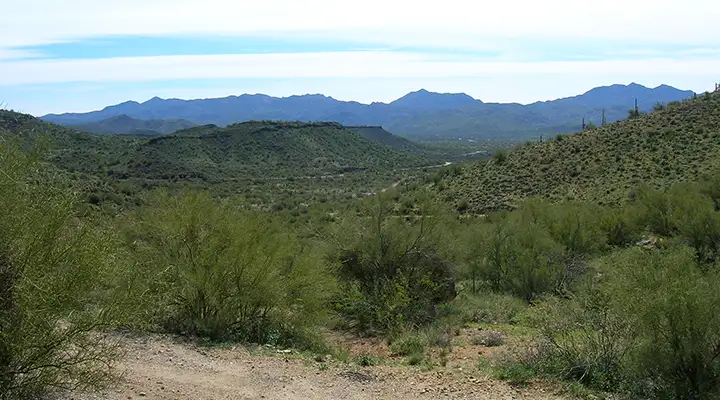 Typical view on Prescott National Forest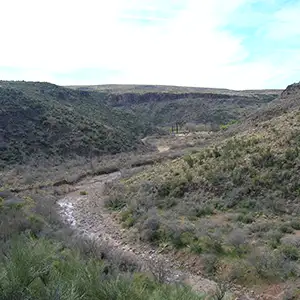 Near Granite Mountain
The city of Prescott is just about in the center of the 1.25 million-acre Prescott National Forest. In the lower elevations, the Prescott is covered with cholla, ocotillo, saguaro and paloverde. As the elevation rises you move into chaparral, and then pinon and juniper. At the highest points you'll be in cool Ponderosa pines and Douglas firs.
The Forest doesn't offer a mass amount of developed campgrounds or picnic areas but there are more than 450 miles of trails and over 100,000 acres of wilderness. Most of the developed recreation sites are among the pines, with 5 campgrounds and 2 picnic areas close to several man-made lakes. Several of the developed sites also offer universal access for those with disabilities.
Prescott National Forest started life as the Prescott Forest Reserve in 1898. The property was transferred to the newly created US Forest Service in 1906 and was renamed the Prescott National Forest in 1907. In 1908 the Verde National Forest was merged into the Prescott. In 1934 the Tusayan National Forest was merged into the Prescott.
The administrative offices of Prescott National Forest are in Prescott with local ranger offices in Prescott, Camp Verde and Chino Valley. Prescott National Forest is bordered by Kaibab National Forest to the north, Coconino National Forest to the northeast and Tonto National Forest to the east.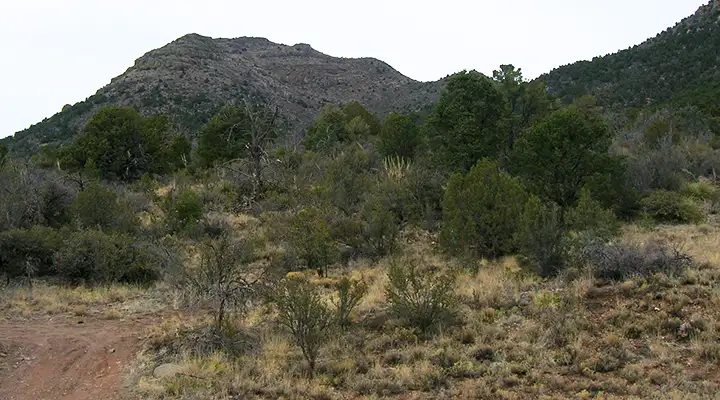 On the south side of Mingus Mountain
Prescott National Forest
US Forest Service
Upper left photo courtesy of the US Forest Service
Other photos courtesy of TheArmchairExplorer,
CCA-by-SA 4.0 License