Savage Run Wilderness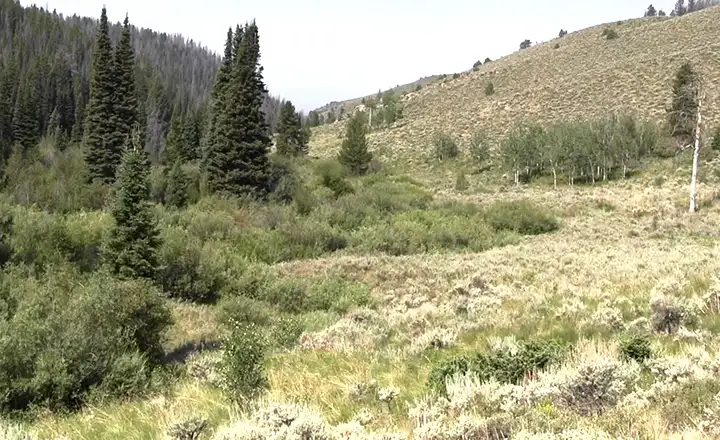 A typical view in Savage Run Wilderness
Savage Run Wilderness is a 14,927-acre property designated by Congress in 1978 to protect vital range habitat for the large elk population in the Medicine Bow Mountains. Savage Run Wilderness is on the western slopes of the Medicine Bows, dropping from the upper plateau through mostly small, steep-sided canyons to the North Platte River. Lower areas on the property are covered with sagebrush, upper areas forested in Ponderosa pine, limber pine, Engelmann spruce, Douglas fir, subalpine fir and aspen. The lower streams are lined with riparian growth and cottonwoods.
Several streams cross the property, the principal one being Savage Run Creek. The "more difficult" Savage Run Trail follows Savage Run Creek uphill for about nine miles with an elevation change of about 2,400'. Cottonwood Trail enters the property from the south, taking a strenuous route up through Sheep Creek Canyon, then over the ridge and dropping to Savage Run Trail. On the northwest side of the property, the Mullen Trail follows Mullen Creek up from the North Platte, then turns northeast up a shallow canyon between North and South Mullen Creeks to gain the top of the ridge and then travels northeast to a trailhead on a Forest Service Road.
Savage Run Wilderness sees hikers, campers, anglers and hunters... lots of hunters in season: there's a lot of elk in these mountains. But most folks who get near Savage Run Wilderness only see the lower hills from their vantage point in a raft floating the North Platte.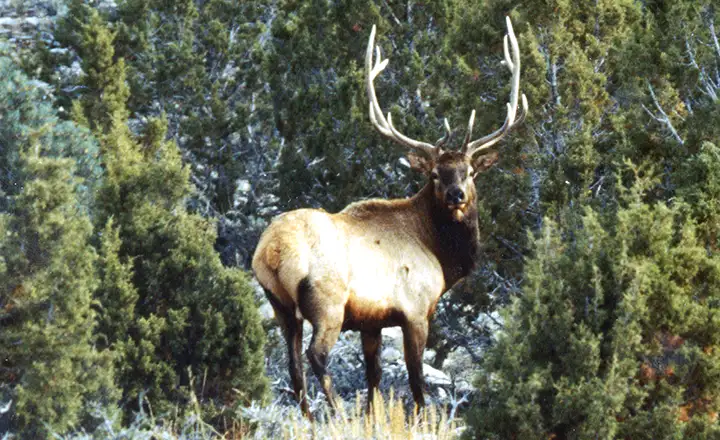 One reason for this being a protected wilderness area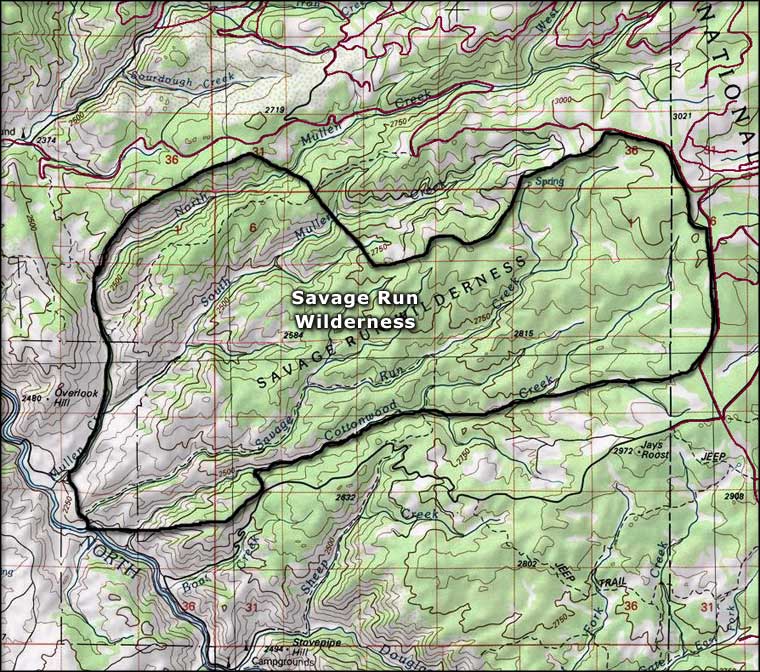 Savage Run Wilderness
US Forest Service

- Medicine Bow-Routt National Forests
Upper photo courtesy of the US Forest Service
Map courtesy of National Geographic Topo!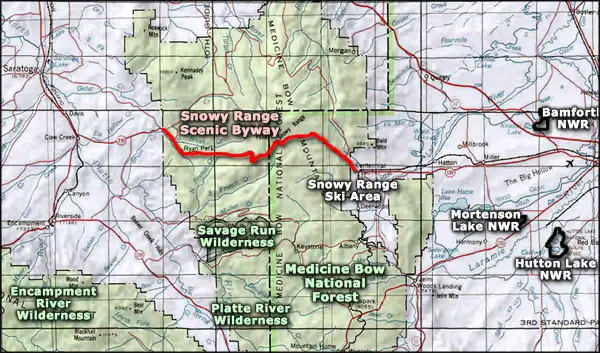 Related Pages
Map courtesy of National Geographic Topo!