Red Gulch-Alkali Scenic Backway

View along the Red Gulch-Alkali Scenic Backway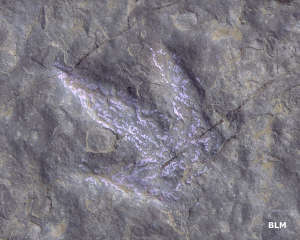 Driving the Red Gulch-Alkali Scenic Backway is driving a 34-mile unpaved route through landscapes created of Chugwater Formation sandstones: formed more than 200 million years ago when this area of Wyoming was sea bottom. There are flatlands at either end but most of the route is through (or above) steep canyons and arroyos with table rocks and mesas above and caves in the walls above and below.
The Red Gulch Dinosaur Track Site is out here, a place where you can actually walk in footprints left in the sands more than 200 million years ago. The walls of the gulch are also filled with invertebrate fossils from back in those days.
The Big Horn Mountains were pushed up through the rock of this ancient sea floor about 60 million years ago, during the Laramide Orogeny. The whole journey along the Red Gulch-Alkali Scenic Backway is through their foothills. Most of the countryside is vegetated with sagebrush and native grasses, it's only at the highest points along the road that you'll see any real tree cover. Then the road turns south and descends to Alkali Creek and ends at Hyattville.
Just east of Hyattville is the Medicine Lodge State Archaeological Site, a site among sandstone cliffs where Paleo-Indian hunters began leaving petroglyphs and murals that indicate they were in this area as much as 12,000 years ago. Some evidence says they hunted woolly mammoths in this area just south of the great sheets of ice during the last Ice Age.
This route is only 34 miles long but both ends are still a distance from services. To drive this route, you'll want a high-clearance vehicle, a full gas tank, a good spare tire and maybe some extra food, water and clothing, just in case. The road is usually closed by snow from mid-November to mid-May and a good rain in the summer can quickly make it impassable. Most days, you might be driving the only vehicle on the road.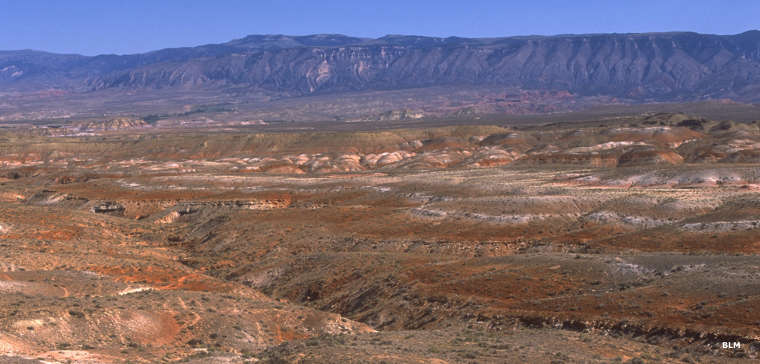 Looking across Red Gulch to the Big Horn Mountains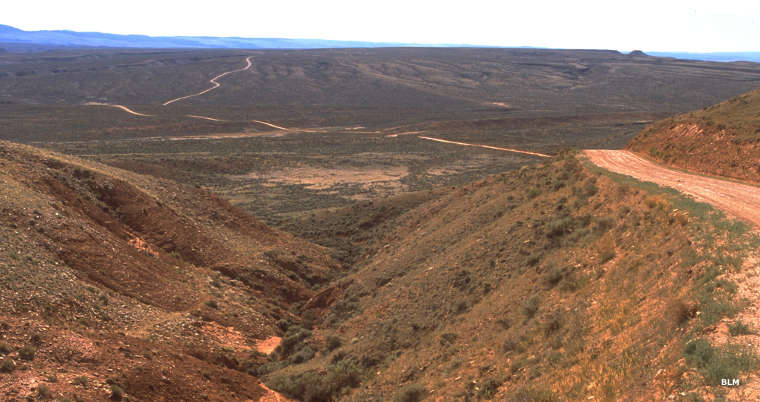 Wide open country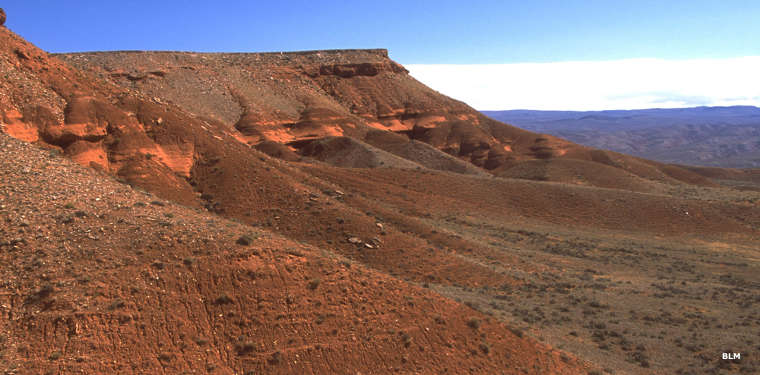 Ancient sea bottom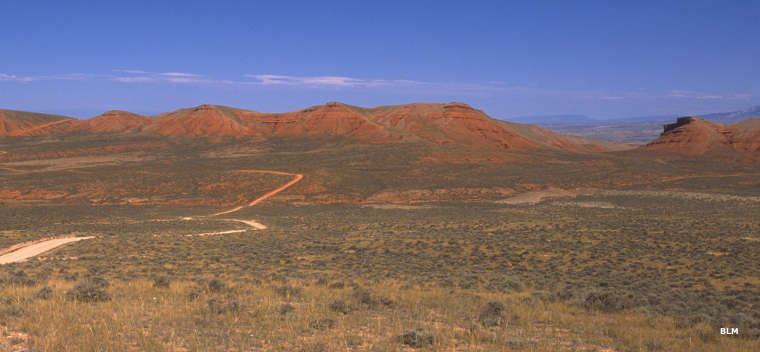 Mounds and buttes of red sandstone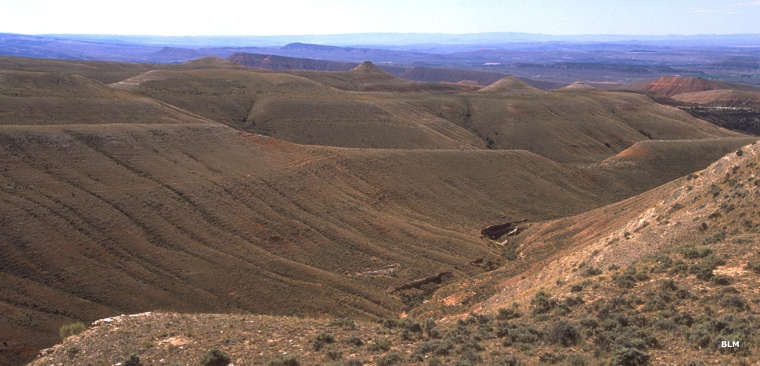 Red Gulch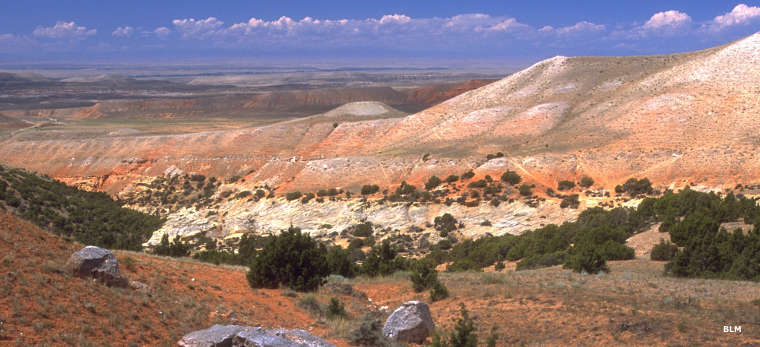 Coming down along Alkali Creek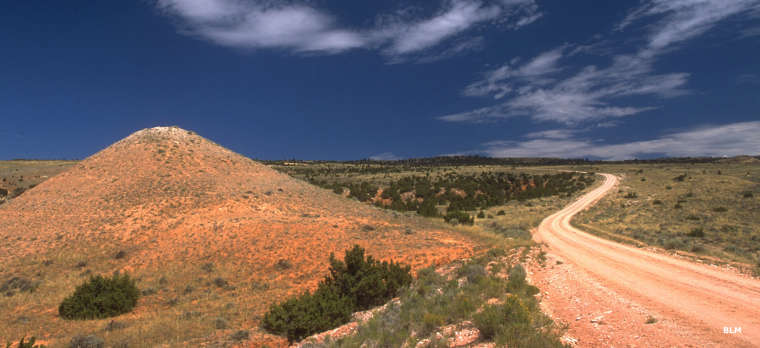 Near Hyattville
Photos courtesy of the Bureau of Land Management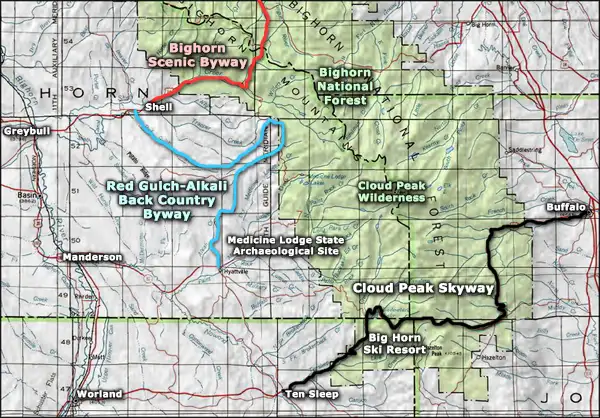 Related Pages
Map courtesy of National Geographic Topo!