Flaming Gorge National Recreation Area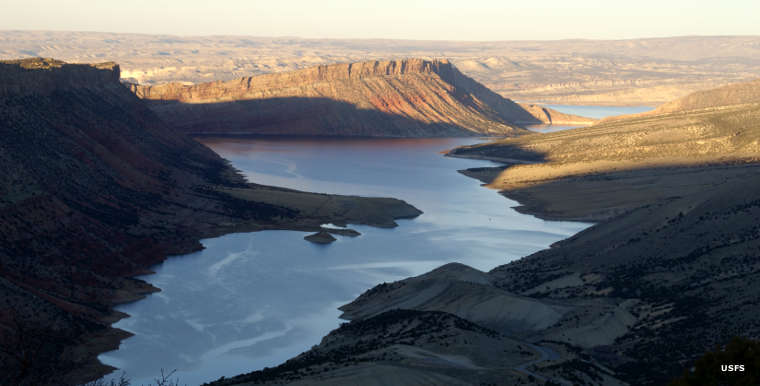 Sheep Creek Bay at Flaming Gorge National Recreation Area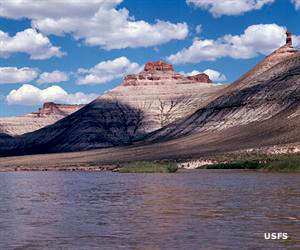 Flaming Gorge National Recreation Area is a 189,825-acre property that surrounds the Flaming Gorge Reservoir on the Green River in northeastern Utah and southern Wyoming. When full, Flaming Gorge Reservoir is more than 91 water-miles long and offers more than 360 miles of shoreline, a large portion of that only reachable by boat.
There are three commercial marinas and seven National Forest Service boat ramps on the reservoir. There are six other rafting put-in and pull-out sites on the reservoir with two more on the Green River below the dam. Swimming is allowed anywhere on the reservoir but there are only three designated sites for swimming from a beach area. Diving off the cliffs anywhere is prohibited for safety reasons. Something to be aware of when swimming: parts of the reservoir overlie deep canyon and depths can drop precipitously in places.
In addition to the large variety of water sports available on the lake, the Flaming Gorge National Recreation Area offers 43 campgrounds with more than 860 campsites among them. Some of the campgrounds are accessible by boat only.
The visitor center at Flaming Gorge Dam is open from 9 am to 5 pm daily (8 am to 6 pm during the summer). The Green River, Wyoming visitor center is open from 8 am to 5 pm, Monday through Friday year round and open on Saturdays, too, during the summer. Same for the National Recreational Area headquarters office in Manila, Utah.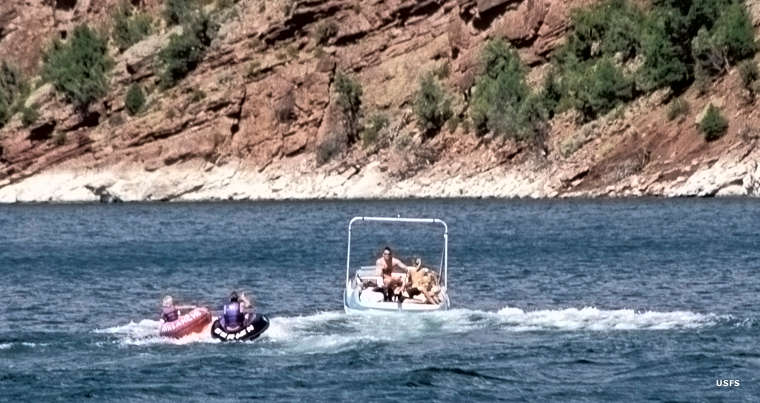 Towing tubers on Flaming Gorge Reservoir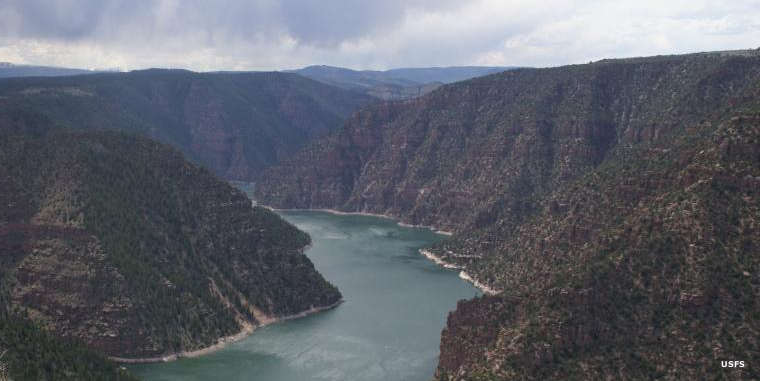 Red Canyon
Flaming Gorge National Recreation Area
US Forest Service

- Ashley National Forest
Latitude:

40.959331°N

Longitude:

109.544553°W
Photos and map courtesy of the US Forest Service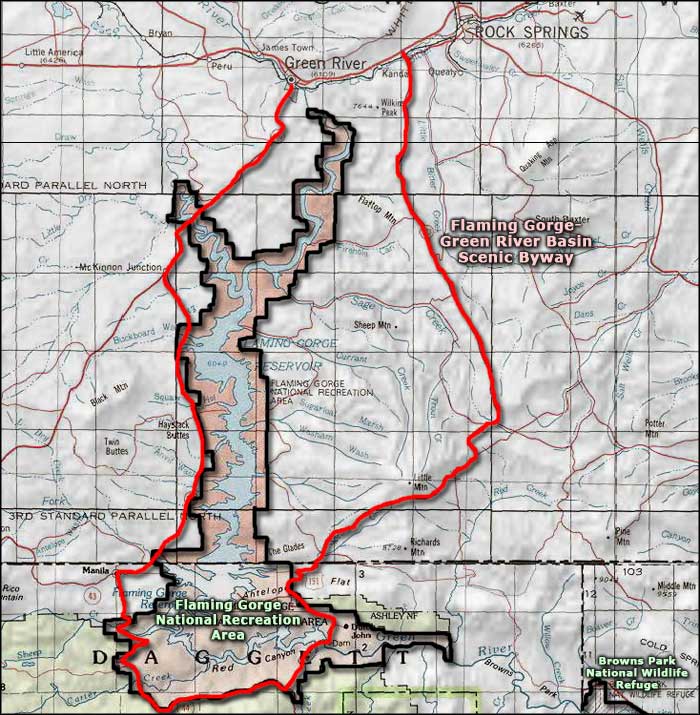 Related Pages
Map courtesy of National Geographic Topo!