Flaming Gorge-Green River Basin Scenic Byway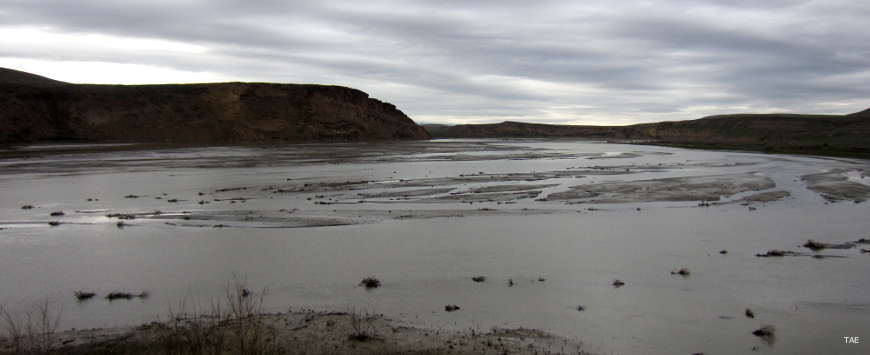 Near the upper end of Flaming Gorge-Green River Basin Scenic Byway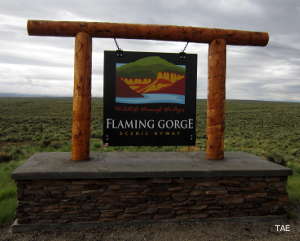 The Flaming Gorge-Green River Basin Scenic Byway is a 100-mile loop route around the Flaming Gorge Reservoir, which is the centerpiece of the Flaming Gorge National Recreation Area. The Utah section of this byway is known as the Flaming Gorge-Uintas Scenic Byway. The eastern leg of the byway follows US Highway 191 from Interstate 80 (just west of Rock Springs) to the intersection with Utah Highway 44 just south of the Flaming Gorge Dam. Utah Highway 44 wraps around the reservoir to the southwest and connects with Wyoming Highway 530, which the byway follows back north to Green River.
A lot of this area is prime high desert, red rock country but there are breaks where trees, streams, beaver ponds and large wildlife intervene. Flaming Gorge Reservoir itself is usually about 91 miles long with more than 350 miles of shoreline. All around the byway you'll find access roads leading down into the canyon to campgrounds, boat ramps and overlooks.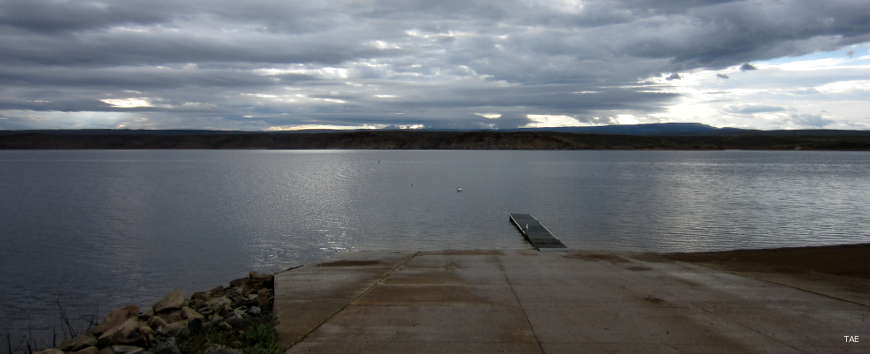 One of the boat ramps on the west side of Flaming Gorge Reservoir

Coming to the state line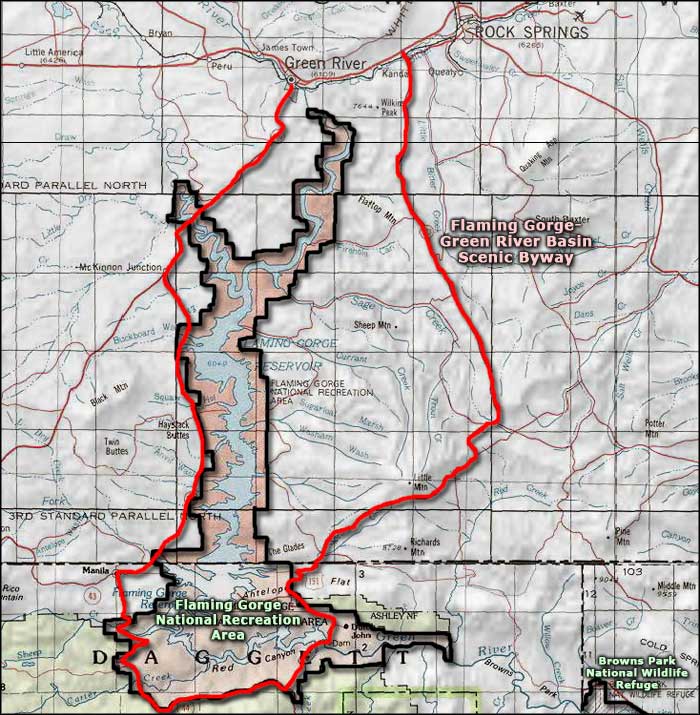 Related Pages
Map courtesy of National Geographic Topo!