Gold Butte National Monument

Islands of sandstone in a sea of desert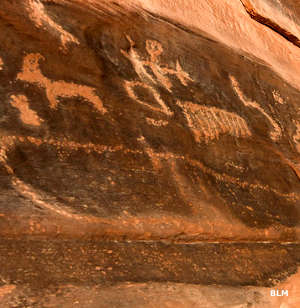 Located in the remote and rugged desert landscape of southeastern Nevada, Gold Butte National Monument covers 296,937 acres of territory. It's a place where twisting canyons, dramatically shaped red sandstone and tree-clad mountains create islands of life between desolate and barren stretches of the Mojave Desert. The sandstone outcroppings served as canvases for rock artists of ancient times and the desert around provides critical habitat for a variety of species.
The area is popular for outdoor recreation, and visitors to the monument can hike to rock art sites, enjoy the Gold Butte Backcountry Byway: a circular route passing by the area's namesake mining ghost town, hunt desert bighorn sheep (in season), or explore the desert peaks and canyons on horseback.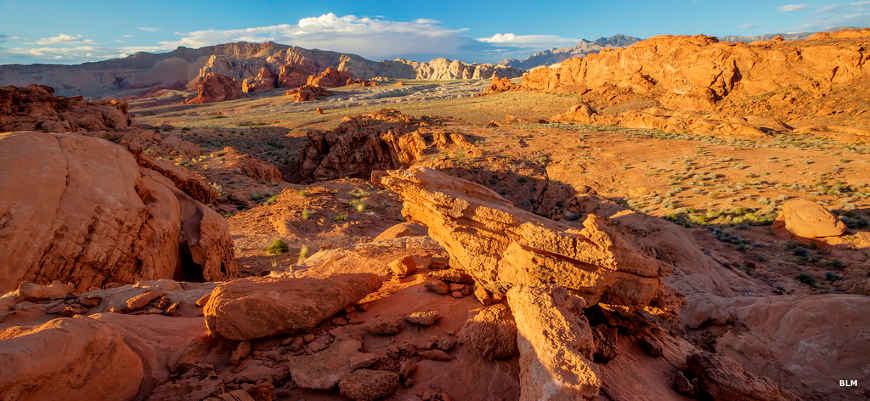 A lot of Gold Butte National Monument looks like this

Looking west in the Lime Kiln Wilderness area
There are about 250 miles of designated road in Gold Butte but only the section of road coming from the north to Whitney Pockets is semi-paved and accessible to most vehicles. The rest of the roads are unmaintained dirt, recommended for 4WD only. Hiking in the area is exploratory as there are no designated trails. The roads lead to points of interest and pass close to other points of interest along the way.
The northern half of Gold Butte National Monument is designated as Critical Habitat for the threatened desert tortoise. That's one reason why the 25-mile-per-hour speed limit in the area: don't hit a tortoise crossing the road. In the mountainous areas there are herds of desert bighorn sheep. Depending on how wet it is in any one year, the rodent population may rise or fall. In lockstep with the rodent population the populations of rattlesnakes, coyotes, hawks, owls and raptors also rise and fall.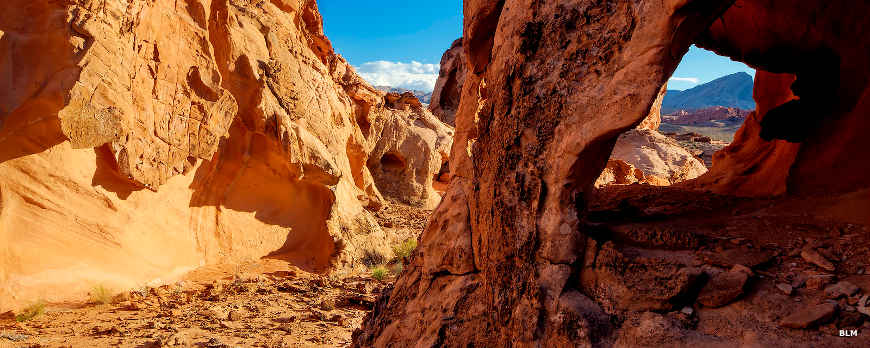 A wind-carved eye in the sandstone
There is no potable surface water in the area: make sure you take enough of your own with you. There are no amenities available within the boundaries of the monument and there is no cell phone service. That said it is estimated that an average of 300 people visit the property on any given weekend.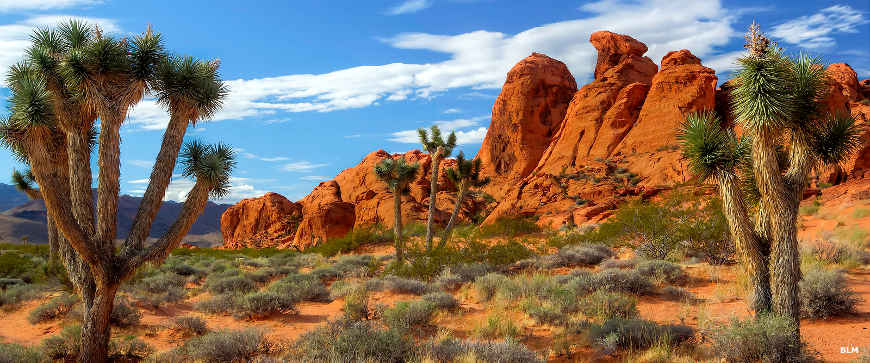 Joshua Trees against red sandstone bluffs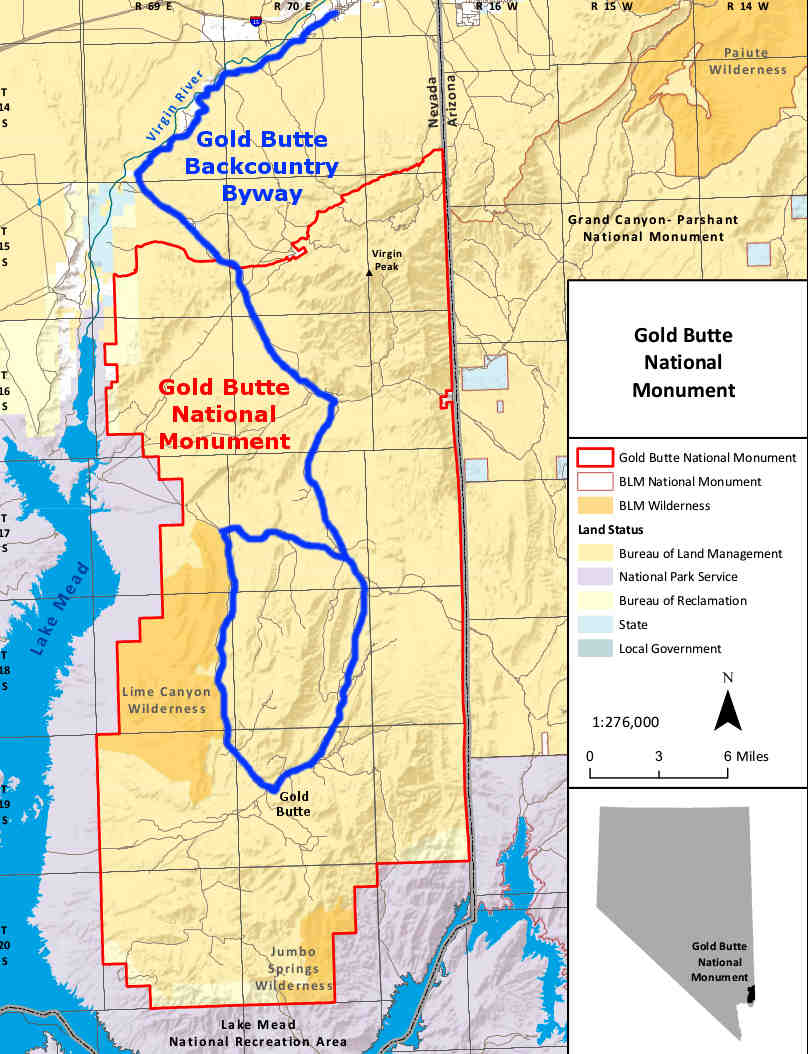 Related Pages
Map courtesy of the BLM