Sheep Creek Wild and Scenic River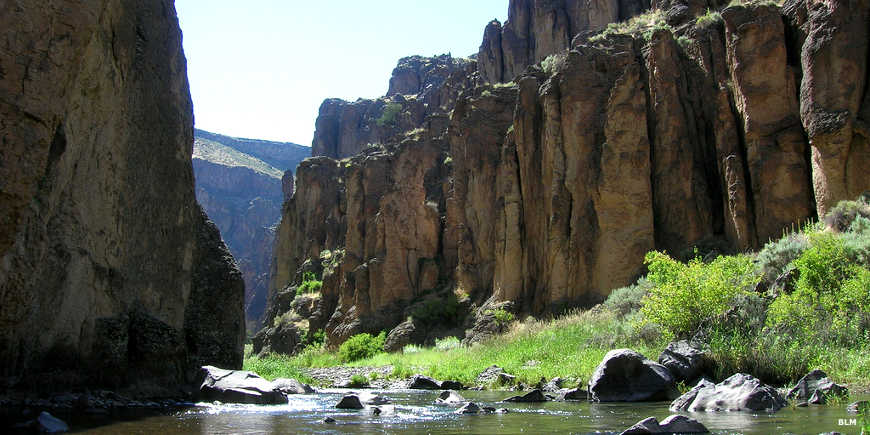 Sheep Creek enters the wilderness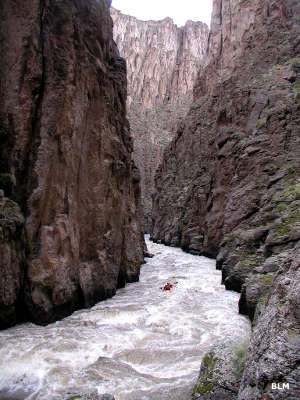 Deep in the canyon
The entire stretch of Sheep Creek within the Bruneau-Jarbidge Rivers Wilderness, 25.6 miles of stream, has been designated Wild & Scenic. That stretch of stream runs from the confluence with the Bruneau River upstream to the boundary of Bruneau-Jarbidge Rivers Wilderness. The entire section of stream within the wilderness flows through an extremely narrow winding canyon with sheer vertical walls.
Sheep Creek is actually 63 miles long, from its beginnings in northern Nevada to its confluence with the Bruneau about 13 miles downstream from Indian Hot Springs. The stream flows through a large area of deep volcanic basalt/rhyolite formations. Over the millenia, that lava dome has been split and cut sharply by erosive forces, resulting in today's almost impenetrable landscape. Because of that, Sheep Creek's entire length is remote and quite hard to access.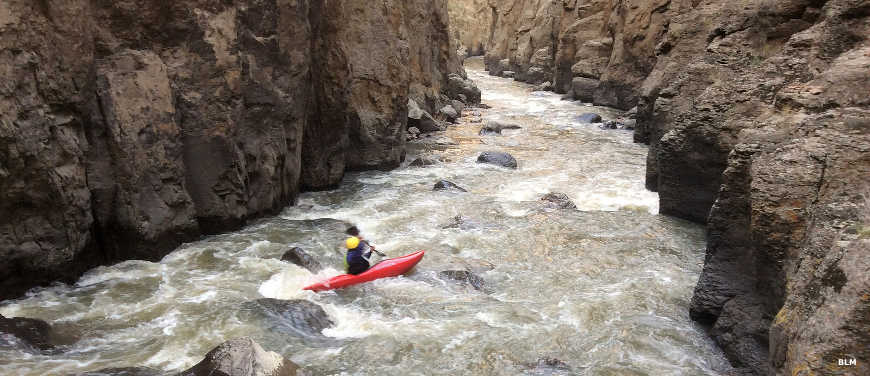 In the lower part of Sheep Creek Canyon
Sheep Creek Wild & Scenic River
Bureau of Land Management

- Jarbidge Field Office
Photos courtesy of the Bureau of Land Management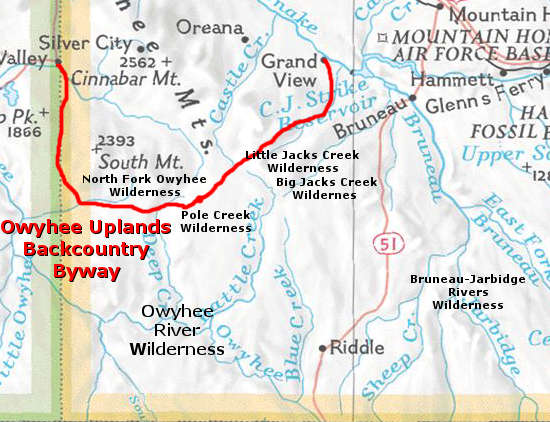 Related Pages
Map courtesy of National Geographic Topo!
 
Bruneau-Jarbidge Rivers Wilderness and Wild and Scenic Rivers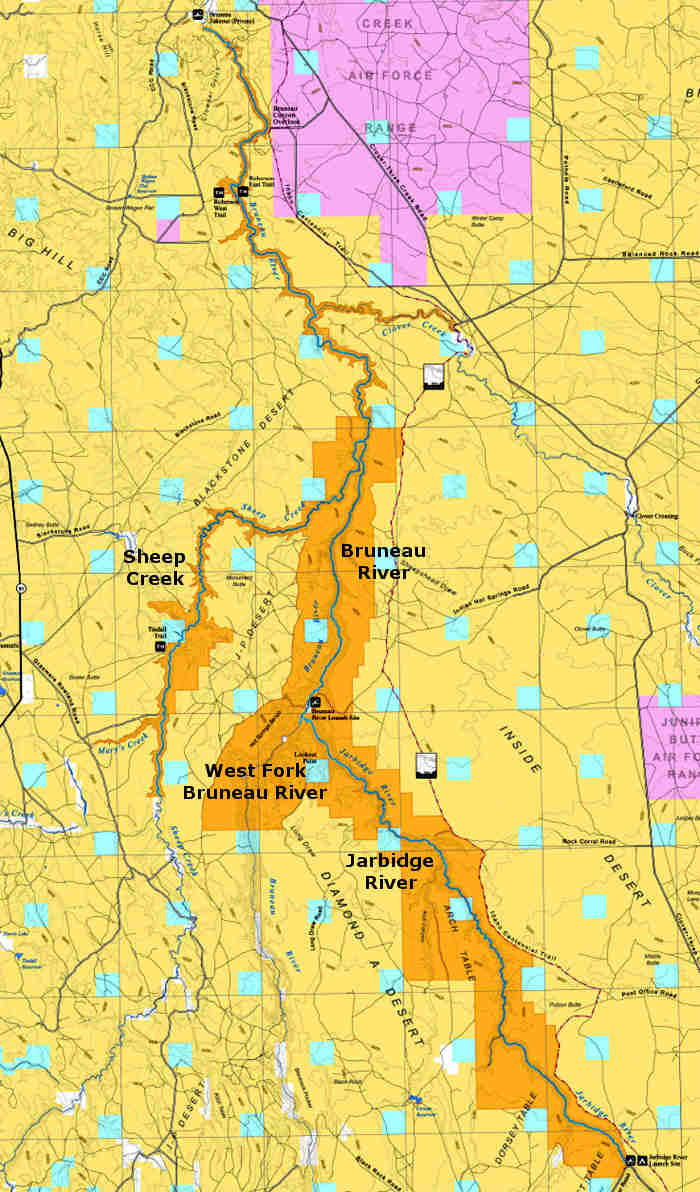 Related Pages
Map courtesy of the Bureau of Land Management