Salmon-Challis National Forest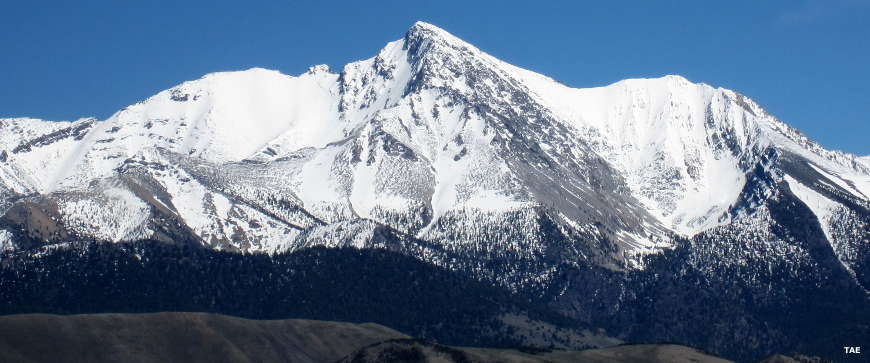 Borah Peak 12,662', highest point in Idaho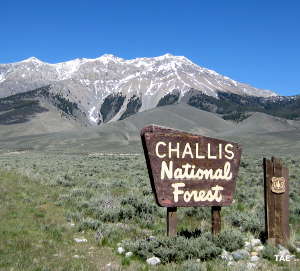 Salmon-Challis National Forest covers more than 4.3 million acres in the mountainous area of east-central Idaho. Included in the National Forest is some 1.3 million acres of the Frank Church-River of No Return Wilderness, the second largest wilderness area in the 48 contiguous states.
Salmon-Challis National Forest is also home to the Wild and Scenic Salmon River and the Wild and Scenic Middle Fork of the Salmon River. The whole area is a world-class vacation destination for fishermen, hunters, whitewater rafters, hikers, mountain climbers... Even Lewis & Clark and the Corps of Discovery found their way through here, crossing the Continental Divide at Lemhi Pass and then trying to work their way down the Lemhi to the Salmon on their way to the Pacific Coast back in the fall of 1805. The Salmon proved to be too much for them and they ended up crossing the Continental Divide back into Montana, probably over what is now Lost Trail Pass. They went further north in Montana's Bitterroot Valley before trying to cross the Idaho mountain barrier again.
Wilderness Areas
Frank Church-River of No Return Wilderness
Jim McClure-Jerry Peak Wilderness
Salmon-Challis National Forest also includes Borah Peak (Idaho's highest point) in the Lost River Range. Other mountain ranges in the forest include the Lemhi Range, the Salmon River Range, the Hawley Mountains, the Donkey Hills, the White Cloud Peaks and the western slopes of the Bitterroot Range (the eastern boundary of the forest is along the Continental Divide, which runs along the crest of the Bitterroot's).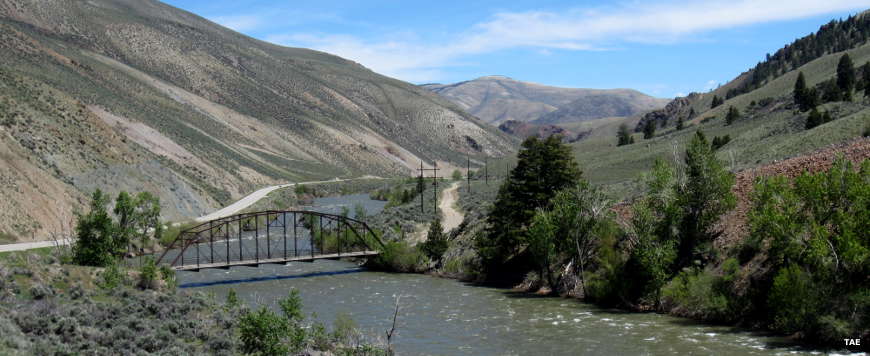 The Salmon River
There are 6 Ranger Districts on the Salmon-Challis National Forest: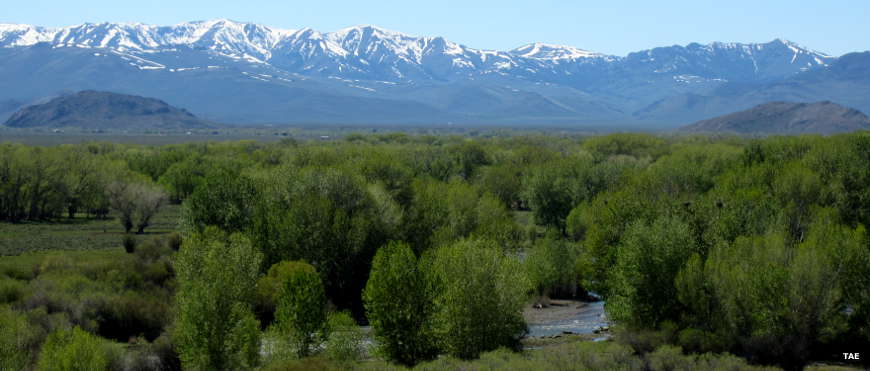 In the Big Lost River area
Salmon-Challis National Forest
US Forest Service
Campgrounds
"I never knew a man who felt self-important in the morning after spending the night in the open on an Idaho mountainside under a star studded summer sky. Save some time in your lives for the outdoors, where you can be witness to the wonders of God."
Frank Church, former U.S. Senator from Idaho
Leadore Ranger District manages and maintains 9 developed camping areas that open in mid-May and close in mid-October (as weather permits). There are also two BLM (Bureau of Land Management) campgrounds in the Lemhi Valley. Hunting, fishing, hiking, camping and horseback riding are all popular activities in the area.
Campground Information:
All campgrounds on the Leadore District are limited to a 14 day stay. The Meadow Lake Campground is the only fee campground. Facilities include drinking water, tables and outhouses at most campgrounds. Pets must be on a leash in campgrounds.
Most other campgrounds in the Salmon-Challis National Forest have a 16-day stay limit.
Leadore Ranger District
| Campground Name | Amenities |
| --- | --- |
| Bear Valley (lower) Equestrian | |
| Bear Valley (upper) Trailhead | |
| Hawley Creek (lower) | |
| Hawley Creek (upper) | |
| Big Eightmile Creek | |
| Meadow Lake | |
| Reservoir Creek | |
| Timber Creek Reservoir (lower) | |
| Timber Creek Reservoir (upper) | |
Yankee Fork Drainage
| Campground | Elevation | Season | # of sites | Comments |
| --- | --- | --- | --- | --- |
| Blind Creek | 6,000' | June-Sept | 5 sites | 11 miles east of Stanley on SR 75, turn north on FSR #013, go 1 mile. |
| Custer #1 | 6,600' | June-Sept | 6 sites | About 10 miles north of Blind Creek Campground |
| Eightmile | 7,000' | July-Sept | 2 sites | About 13 miles north of Blind Creek Campground |
| Flat Rock | 6,200' | June-Sept | 6 sites | On FSR #013, about 1 mile north of Blind Creek Campground |
| Flat Rock Extension | 6,200' | June-Sept | 3 sites | 1/4 mile north of Flat Rock Campground |
| Jerrys Creek | 6,300' | June-Sept | 3 group sites | About 4 miles north of Blind Creek Campground on FSR #013 |
| Pole Flat | 6,200' | June-Sept | 12 sites | 2 miles north of Blind Creek Campground on FSR #013 |
Capehorn Area
| Campground | Elevation | Season | # of sites | Comments |
| --- | --- | --- | --- | --- |
| Banner Creek | 6,700' | June-Sept | 3 sites | 21 miles northwest of Stanley on Highway 21 |
| Beaver Creek | 6,700' | June-Sept | 8 sites | 19 miles northwest of Stanley, go north 0.5 miles on FSR #203, then left on FSR #008 for 3 miles |
| Bench Creek | 6,900' | June-Sept | 5 sites | 24 miles northwest of Stanley on Highway 21 |
| Lola Creek | 6,600' | June-Sept | 21 sites | 17 miles northwest of Stanley, go north on FSR #203 0.1 mile, then left on FSR #083 1 mile |
| Thatcher Creek | 6,600' | June-Sept | 5 sites | 15 miles northwest of Stanley on Highway 21 |
Other Areas
| Campground | Elevation | Season | # of sites | Comments |
| --- | --- | --- | --- | --- |
| Bayhorse | 8,583' | July-Sept | 7 sites | 19 miles downstream from Stanley on Highway 75, turn onto Bayhorse Road. Narrow, steep dirt road. Use caution. |
| Little Bayhorse | 8,500' | July-Sept | 3 sites | 6 miles up Bayhorse Road, follow Little Bayhorse Lake turnoff. Narrow, steep dirt road. |
| Bonanza Reservation - overlooks Bonanza Ghost Town | 6,200' | June-Sept | 12 family units | 11 miles east of Stanley on Highway 75, turn north on FSR #013, go 7 miles then left at Bonanza Guard Station for another 1/2 mile. |
Challis Area
| Campground | Elevation | Season | # of sites | Comments |
| --- | --- | --- | --- | --- |
| Mill Creek | - | June-Sept | 8 units; 1 group site | |
| Mosquito Flat Reservoir | - | June-Sept | 11 sites | |
Morgan Creek Area
| Campground | Elevation | Season | # of sites | Comments |
| --- | --- | --- | --- | --- |
| West Fork Morgan Creek | - | June-Sept | 1 site | |
| Little West Fork Morgan Creek | - | July-Sept | 1 site | |
Pahsimeroi Area
| Campground | Elevation | Season | # of sites | Comments |
| --- | --- | --- | --- | --- |
| Big Creek | - | June-Sept | 3 sites | |
| Morse Creek | - | June-Sept | 3 sites | |
Other Campgrounds
Borah Peak Trailhead
Broad Canyon Trailhead
Earthquake Interpretive Site
Fall Creek Trailhead
Iron Bog Campground
Lake Creek Trailhead
Loristica Group Campground
Mill Creek Trailhead
Park Creek Campground
Phi Kappa Campground
Starhope Campground
Timber Creek Campground
Wildhorse Campground