Ormond Scenic Loop and Trail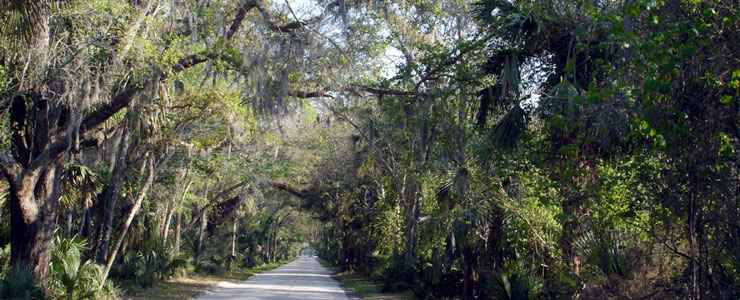 The tree canopy on the Ormond Scenic Loop and Trail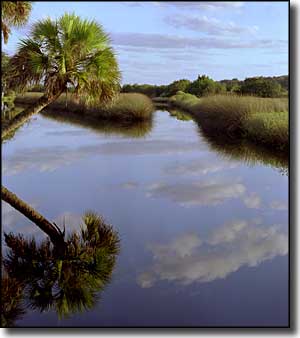 The Ormond Scenic Loop and Trail is kind of like a figure-8 route: 36 miles long and offering access to ten miles of beachfront, plus six local parks and four state parks.
This is an area where you easily get into three different "Old Florida" ecosystems and see everything from Florida scrub jays to nesting sea turtles (in season). In spring and fall along the beach you might even see humpback and Northern right whales offshore as they migrate north and south twice a year.
While most of the route centers around the historic town of Ormond Beach, there's also a lot of emphasis on the sights and sites that abound along the Intracoastal Waterway. If you were to take the walk (or ride a bike) across the Granada Bridge (that spans the waterway), you'd have a bird's-eye view of pretty much everything in the area.
Most of the roadways outside of town have an incredible tree canopy hanging over them, hence the feeling of "Old Florida." The route passes along beautiful sandy beach, then through forested areas with wetlands, swamp and hardwood hammocks (and some of this is along the beach).
Marshes filled with wading birds, forest floors sprinkled with white spider lilies, wild boars in the underbrush, endangered Florida scrub jays in the sand pines, manatees in the creeks and waterways... and quiet, undisturbed beaches with pelicans, sea gulls, terns and dolphins.
Just look out for the beaches closer to town where they run the antique car races now and then...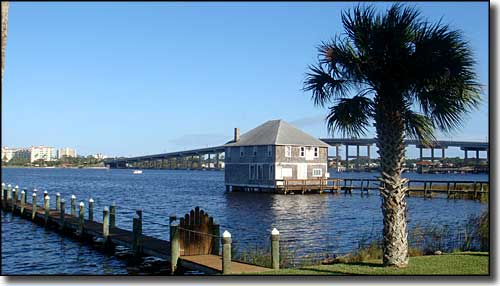 The Granada Bridge over the Intracoastal Waterway at Ormond Beach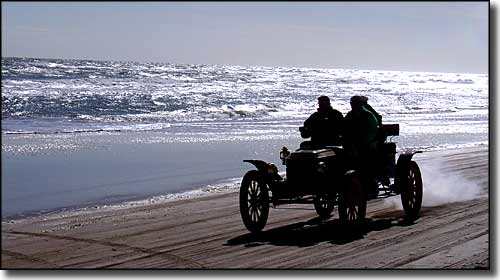 Teenagers racing their fancy cars on the beach...
Upper and lower photos courtesy of Andy Nicol, TranSystems, via Byways.org