Colorado State Parks
Several of the State Parks in the list below are brand new areas and are not fully open to the public yet, they are still in the planning and development stages. This includes Lone Mesa, Cheyenne Mountain and Staunton State Parks.
Something that came up years ago in the Colorado State Park system was the discovery of zebra mussels at Lake Pueblo State Park. In order to stop "aquatic nuisance species" (like zebra and quagga mussels) from spreading further, Colorado State Parks has implemented containment measures designed to reduce the risks of spreading any non-native creatures to other sites in Colorado. Chatfield State Park began a mandatory inspection program regarding all trailered vehicles in July, 2008. The program has now been introduced at all Colorado State Parks where the problem may occur. To reduce the risks of causing a problem yourself, State Parks staff is asking that all boaters follow these simple steps:
Before leaving the area, eliminate all water from your boating gear (bilge, ballast, wells, engine cooling system, other equipment).
Everything that comes into contact with water needs to be thoroughly washed and all plants, animals and mud removed.
Make sure everything in your boat and its gear is completely dry before re-launching at a new site.
Another thing: Park Rangers are now ordering any vehicle found on State Parks property without a valid pass to be towed immediately. You also don't want to be caught transferring passes between vehicles...
Colorado State Parks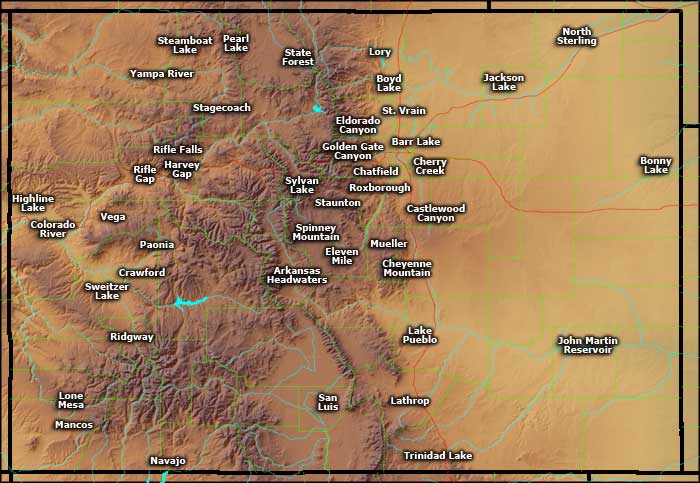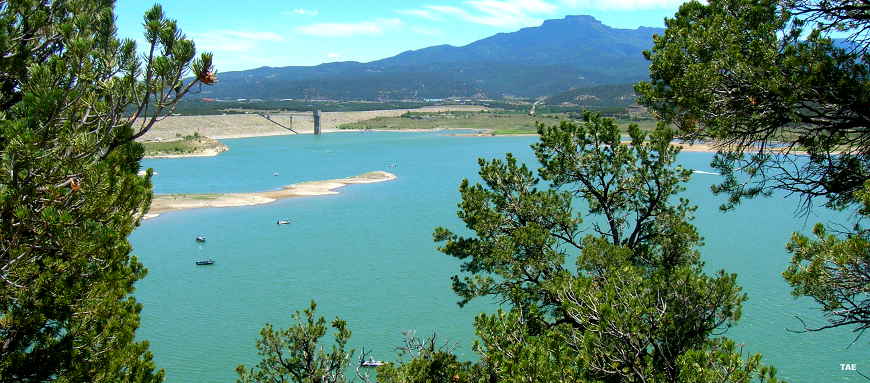 The view from Carpios Ridge,
Trinidad Lake State Park