Gila-Pinal Scenic Road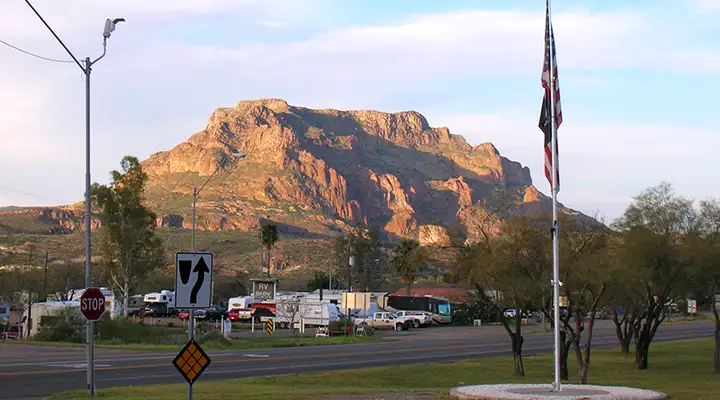 A view along the Gila-Pinal Scenic Road, just outside Superior
The Gila-Pinal Scenic Road is a 26-mile route following US Highway 60 as it leaves the desert floor east of Florence Junction and rises between the Pinal and Superstition Mountains to Globe. This is old copper country and once you're in the mountains, the evidence of large copper mines is all around.
The road travels through four distinct life zones between the Sonoran Desert and the Ponderosa pine forest around Miami and Globe. The road also winds through several canyons among the red rock spires and other formations of the heavily eroded Pinal Mountains. There is flowing water in spots: you can tell by the presence of riparian corridors with cottonwoods, willows and sycamores rising above the thicker shrubs and native grasses.
The views are spectacular, the switchbacks many, the rise in elevation steady. Most of the towns along the way have seen better times. Open pit copper mines were plentiful forty and fifty years ago, not so plentiful now. A good place to stop and stretch your legs is the Boyce Thompson Arboretum State Park, just outside Superior. Boyce Thompson was a mine owner who invested some of his money in bringing all kinds of exotic vegetation to his ranch and trying to grow it in this climate. Some of his results are still doing very well. Superior itself is almost a ghost town, as is a large part of Miami.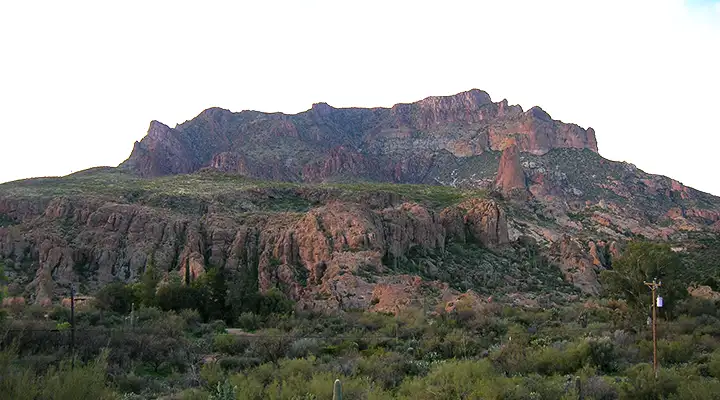 The butte above Boyce Thompson Arboretum State Park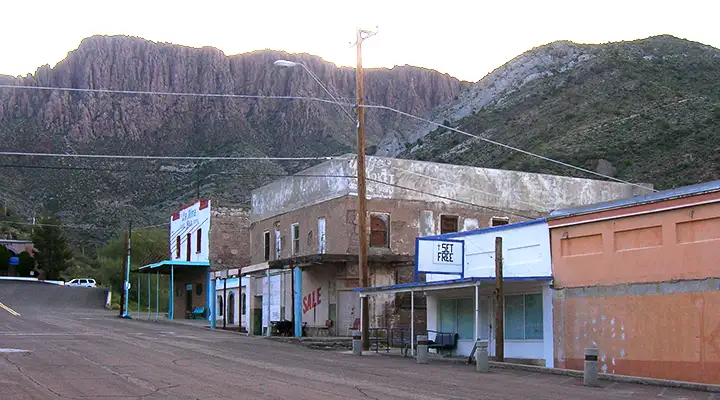 Apache Leap rises above downtown Superior
Just up the hill above Superior the Gila-Pinal Scenic Road crosses the canyon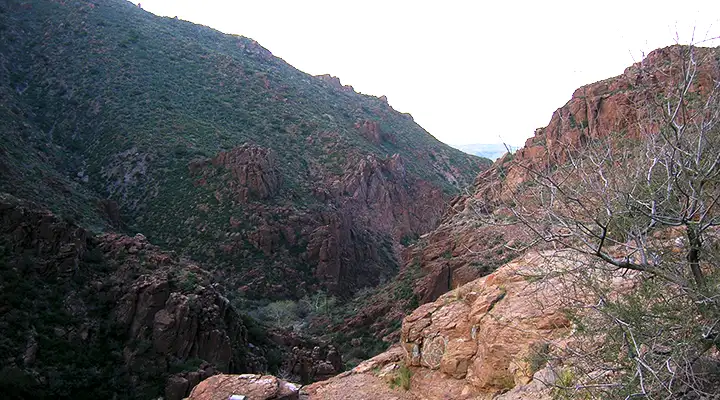 Coming through the canyon east of Superior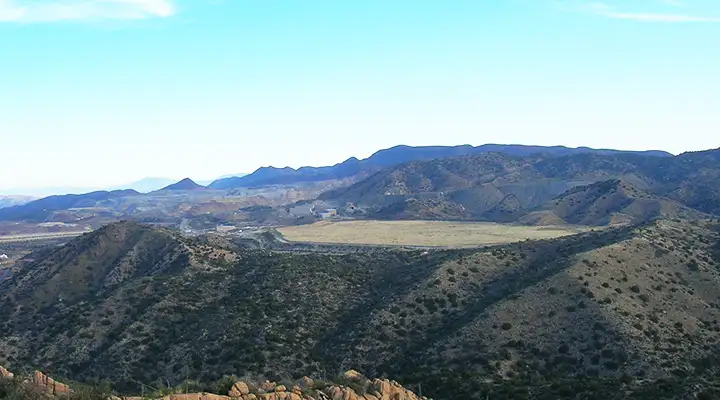 A former copper mine, west of Miami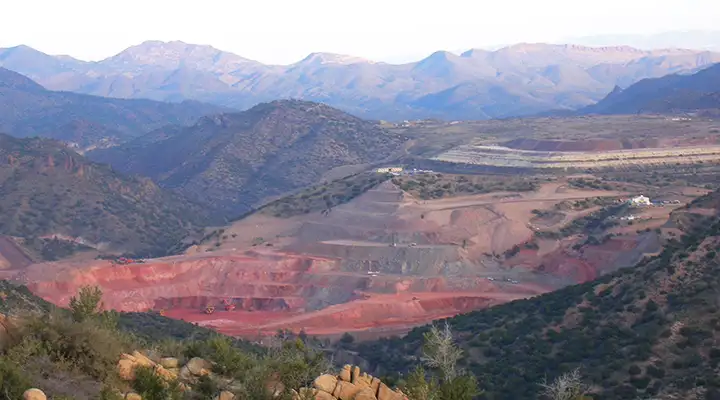 An operating copper mine, just west of Miami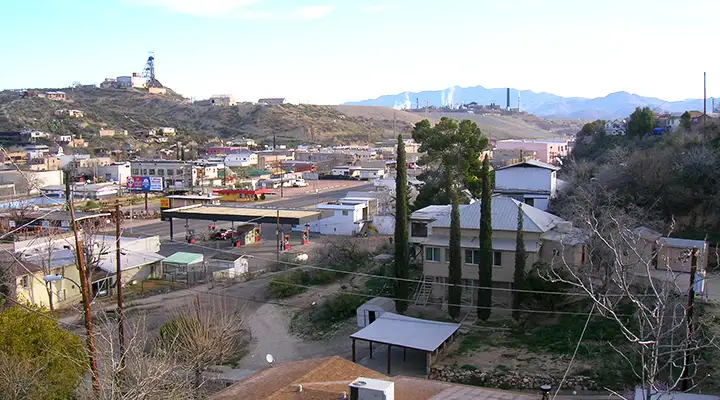 The view across Miami, up the hill from the Gila-Pinal Scenic Road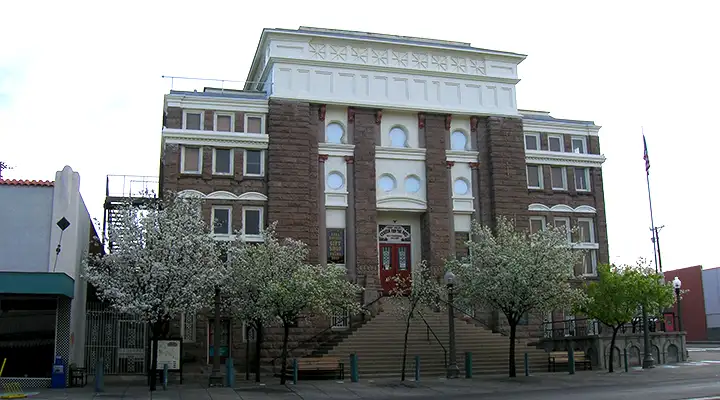 The old Gila County Courthouse, at the eastern end of the Gila-Pinal Scenic Road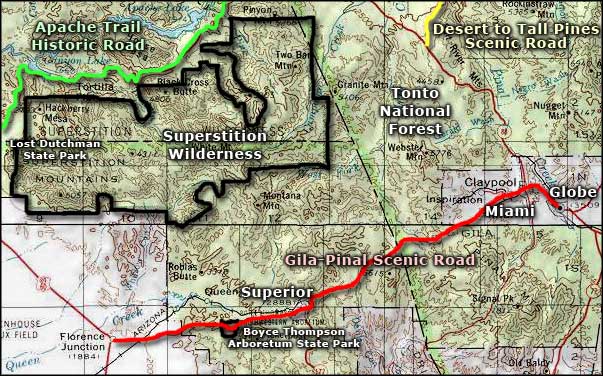 Related Pages
Map courtesy of National Geographic Topo!