Rockport State Park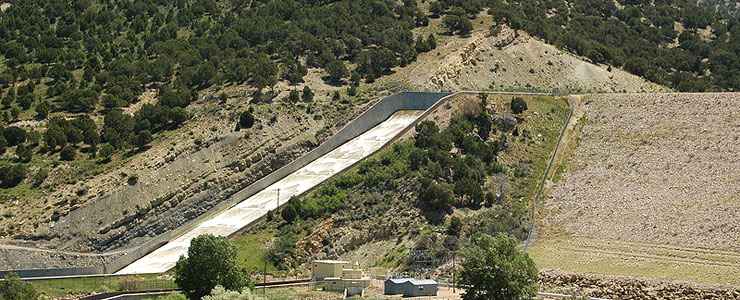 Wanship Dam at Rockport Reservoir
Rockport State Park is a year round recreation destination northeast of Park City. In the summer you can boat, water ski and fish on Rockport Reservoir. In the winter the ice fishing is great and the snowmobile trails are close by. There are five campgrounds in Rockport State Park, one is developed but the others are primitive.
This area was first settled around 1860 and descendants of those first settlers still lived here up until 1957 when the land was bought by the Bureau of Reclamation in preparation for the construction of Wanship Dam. When Rockport Reservoir is full the lake is about 3 miles long and 1/2 mile wide.
Rockport State Park is open year round with no holiday closures, but the gates are closed every night from 11 PM to 6 AM. Rockport State Park is 5 miles southeast of exit 155 on the I-80 via SR 32.
Elevation: 6,000'. Surface water acreage: 1,080. Park acreage: 770.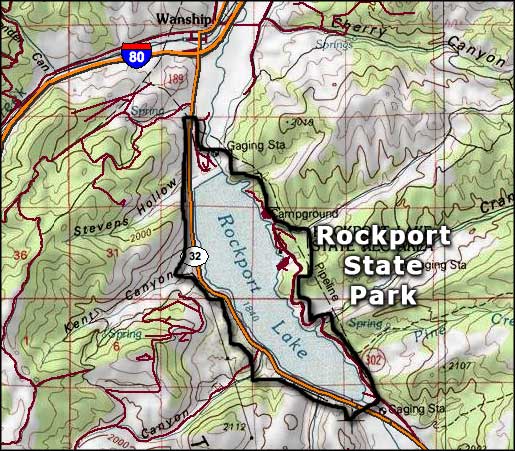 Photo of Wanship Dam courtesy of Kevin Delaney,
CCA-by-SA 3.0 License
Map courtesy of National Geographic Topo!