Sandwich Range Wilderness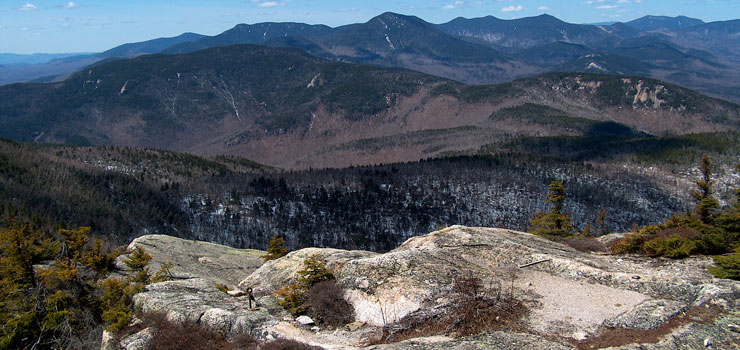 Looking west across the Sandwich Range Wilderness from the summit of Mt. Chocorua
The Sandwich Range is in the southeastern part of the White Mountains, south of the Kancamagus Highway. The Sandwich Range Wilderness contains 35,800 acres of the Sandwich Range. This is not a particularly high area but it is rugged with long ridgelines, glacial cirques and deep valleys. The area sees a lot of snow every winter so the snowmelt continues well into summer with the boulder-strewn streams and waterfalls seeing lots of action. As this area was heavily glaciated during the last ice age, the hillsides tend to be steep and the valley floors tend to have small ponds and marshes. That amount of standing water attracts moose, beaver, muskrat and other water-loving mammals.
There are about 57 miles of maintained trails in the Sandwich Range Wilderness, some of them dating back to the logging days in the late 1800's. The trails tend to be steep and direct, many with short scrambles on granite faces in the higher reaches. The Lakes area of New Hampshire is directly to the south and these hilltops offer some great panoramas.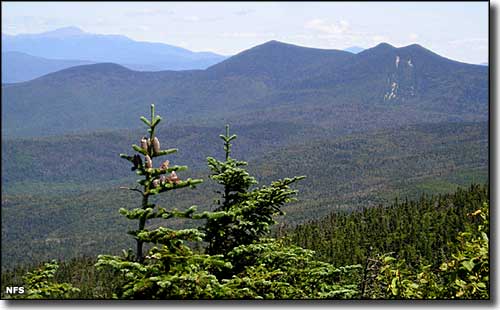 Another view across the Sandwich Range Wilderness, Mt. Tripyramid on the right
Sandwich Range Wilderness
US Forest Service
Upper photo of the Sandwich Range Wilderness courtesy of Ken Gallager
Lower photo of the Sandwich Range Wilderness courtesy of Dylan Alden, US Forest Service
Maps courtesy of the US Forest Service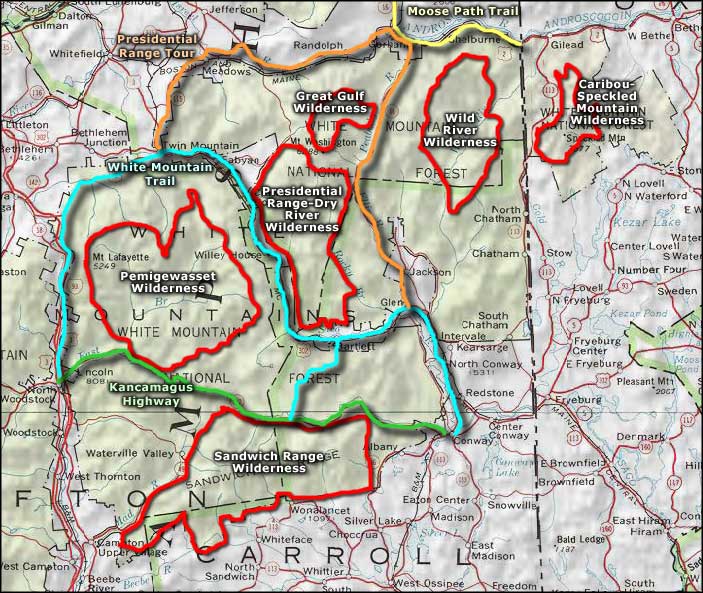 Related Pages
Map courtesy of National Geographic Topo!