Panther Den Wilderness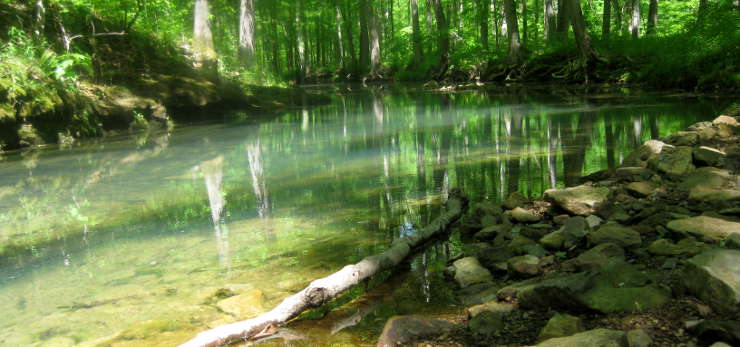 Lick Creek on Panther Den Wilderness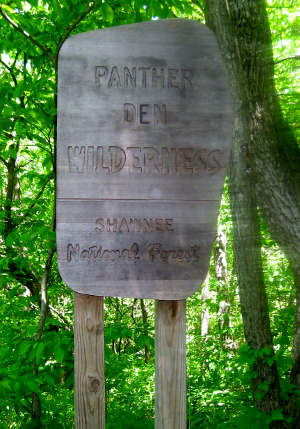 Panther Den Wilderness is a 1,195-acre property on Shawnee National Forest against the boundary with Crab Orchard National Wildlife Refuge. Immediately across the line on the NWR is the 4,050-acre Crab Orchard Wilderness. Three fingers of Devil's Kitchen Lake extend across that boundary into Panther Den Wilderness, allowing easy access for folks in canoes or kayaks. The fishing is good but the shoreline tends to be rocky, rising in steep sandstone bluffs in places. Panther Den Road also runs around the southern end of the wilderness, offering relatively easy access to this, the smallest of all wilderness areas in Illinois.
There was a time when this area was virgin forest but once the Euro-Americans arrived, the forest was clear-cut to create marginal farmland. The forest at Panther Den is all second-growth and it's possible to hike the area following old roadways that haven't been completely reclaimed by the vegetation yet. The property is also accessible via the River to River Trail (a route that crosses southern Illinois between the Ohio and Mississippi Rivers mostly through Shawnee National Forest). The National Forest Service has been building new trails in the area because the human impact has been heavy, especially among the equestrian set.
There was a time long ago when this area served as the drainage for retreating glaciers... and the meltwaters from that carved the valley into the sandstone bedrock that is now Panther Den. Rock climbers and boulderers will find some good cracks and crevices to practice their craft.
Muskrats, beaver and deer are common sights in the area. If you want to see a bobcat in Illinois, this is one of the better places to go looking. You might also find evidence of prehistoric human occupation if you look as there are some ancient rock shelters already recorded in the area.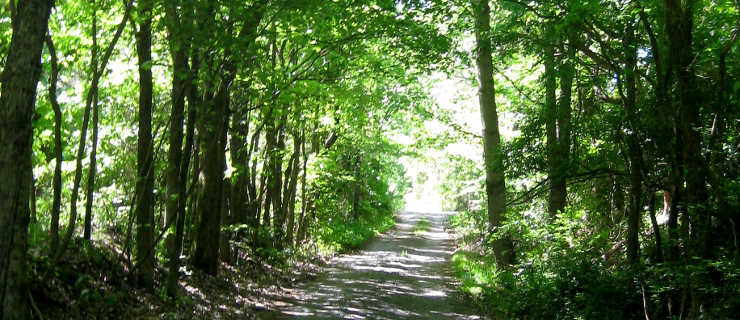 Along Panther Den Road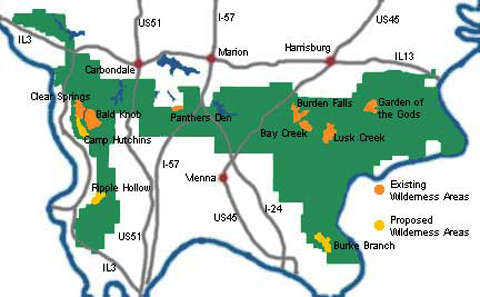 Shawnee National Forest Wilderness Areas