Colorado - The Centennial State
Colorado: the name conjures up visions of snow-capped mountain peaks, big ski resorts, large expanses of forest and skylines like the city of Denver. For many years, Colorado was one of the biggest tourist destinations in the United States. Then a short-sighted governor (who later became the lead man of the Democratic National Committee) decided the state could save some money by shutting down the Colorado Tourism Office. The Tourism Office had spent years (and millions of dollars) promoting the wonders of Colorado all over the world. At that time, Colorado was the 4th biggest tourist destination in the country. Without that cash flow, the Colorado tourism industry fell on its face. The wonders of the state didn't go away but the visiting crowds of people were definitely thinned out.
We're a couple governmental administrations down the road now and the Colorado Tourism Office has been resurrected. I am expecting the crowds of visitors to slowly start growing again. If you are interested in visiting Colorado and exploring some of the most beautiful countryside on Earth, you might want to get there soon... At the same time, Colorado is in the heart of a nasty, long term drought and wildfires are popping up all the time...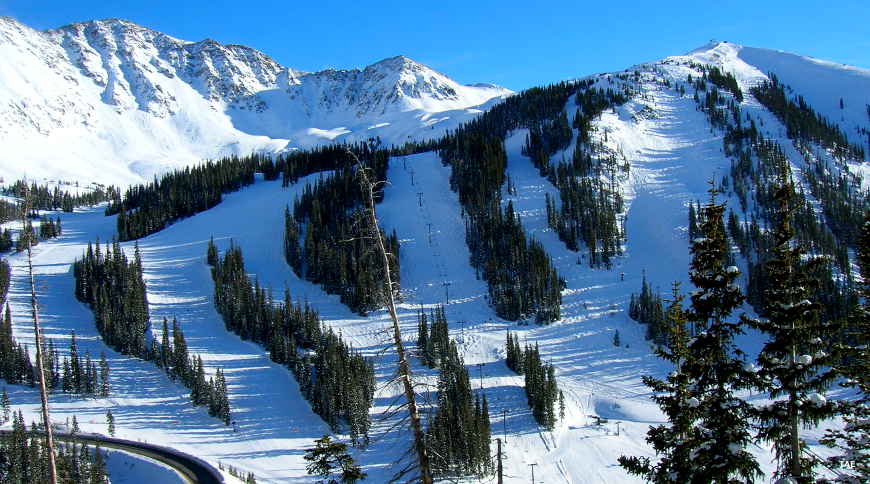 Some of the slopes at Arapaho Basin Ski Area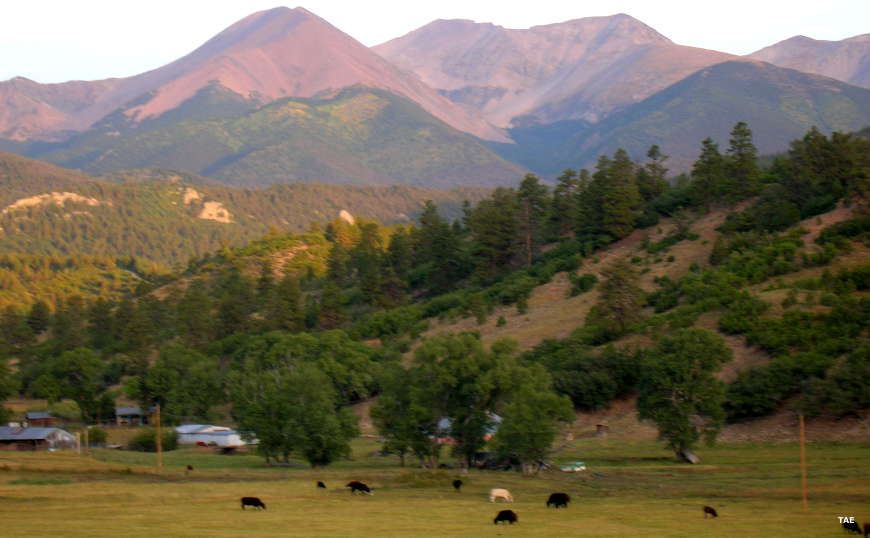 Red Mountain and Culebra Peak, two of Colorado's 100 highest peaks
Fast Facts about Colorado
Capital: Denver
Largest City: Denver
Admitted to the Union: August 1, 1876 : 38th
Area: 104,185 square miles : 8th
Highest Point: Mount Elbert : 14,440'
Lowest Point: Arikaree River : 3,315'
2010 Colorado Population Demographics
Total Population
5,029,196
Hispanic or Latino
1,038,687
Non Hispanic or Latino
3,990,509
Hawaiian or Pacific Islander
6,623