Thunder Basin National Grassland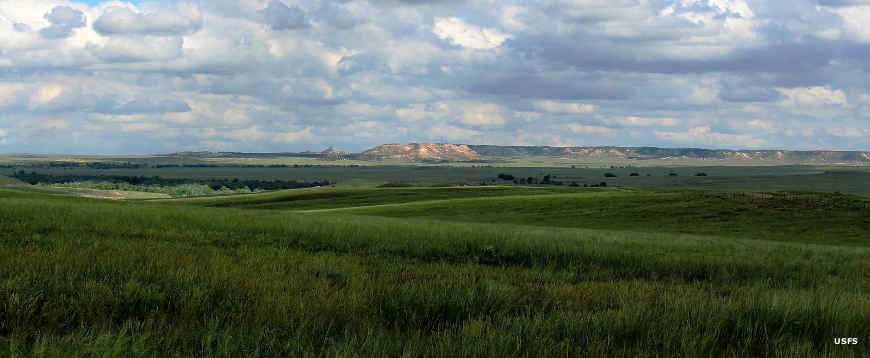 A typical view on Thunder Basin National Grassland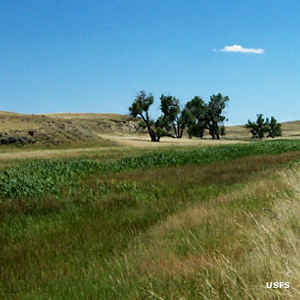 Located in the Powder River Basin between the Bighorn Mountains and the Black Hills, Thunder Basin National Grassland is a 547,499-acre patchwork property, a mixture of federal, state and private land. The Grassland was assembled from the 1930's to the 1960's as the Federal Government acquired abandoned and vacant ranchlands in the area. At first it was about improving the soil, then it was about steering management of the land to other uses. Then the land was transferred from the Soil Conservation Service to the US Forest Service.
Elevations on the Grassland range from about 3,600 feet to about 5,200 feet.
Today, that part of the Grassland not being abused for oil and gas development is leased to cattle and sheep ranchers. There are no developed campgrounds on the property but camping is allowed almost everywhere.
Thunder Basin National Grassland is managed as the Douglas Ranger District of Medicine Bow-Routt National Forest.

Male grouse ready to strut their stuff on a lek in the spring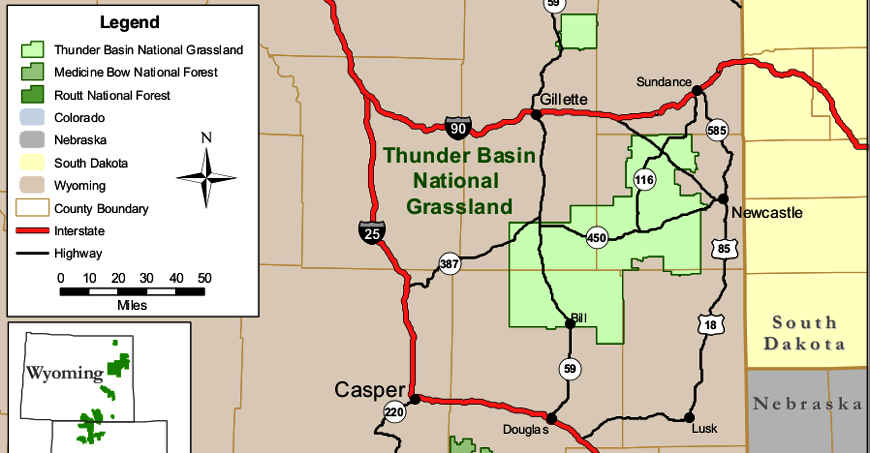 Thunder Basin National Grassland area map
Large photos courtesy of Christi Painter, USFS
Upper left photo and map courtesy of the US Forest Service