Black Hills Scenic Byway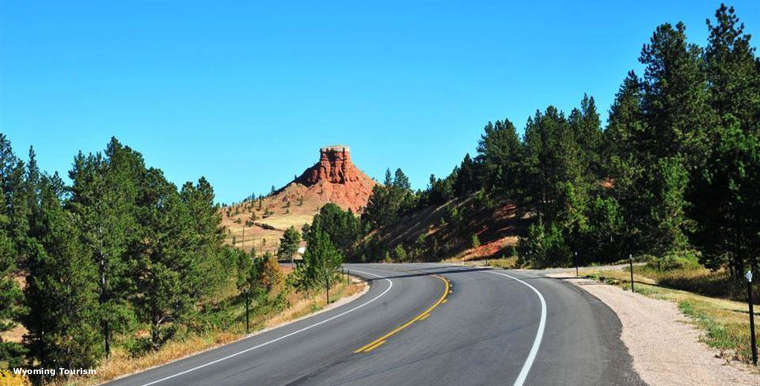 Along the Black Hills Scenic Byway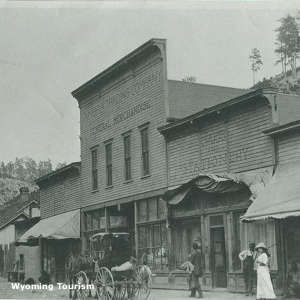 The Black Hills Scenic Byway is a 78-mile paved route anchored by the city of Newcastle. The byway leaves Newcastle headed north on US Highway 85. The intersection at Four Corners gives the option of going northwest to Sundance while continuing on US 85 to the northeast will shortly cross into South Dakota and go to Lead and Deadwood. Sturgis and Spearfish are just over the hill from there.
The Black Hills extend into Wyoming for only a little bit along the eastern border. And while the history of the area is less known than that of Lead or Deadwood, it is no less colorful and for the same reasons: gold, land, timber, population pressures... The Cheyenne had occupied the area for a couple hundred years when the Lakota Sioux moved in and essentially conquered the area in 1776. That's when the Black Hills began the journey into the center of Lakota culture. Then George Armstrong Custer violated that a hundred years later. He got himself (and all his troops) killed out of it but the Sioux were also forced to give up the Black Hills to the gold diggers (and other interests).
Today there's only one major gold mine still being worked but the hills are filled with the remnants of old mine camps and mine workings. The Black Hills also offer the highest peaks in North America east of the Rockies and some of the largest caves in the world. Except for numerous inholdings and mine patents, Black Hills National Forest covers nearly all of the mountainous area, except in Wyoming. Prominent among the ghost towns in the area are Cambria and Tubb Town. Among the historical sites in the area are the Harper Grist Mill, the Black Hills Stage Station, the Jenny Stockade and the Anna Miller Museum.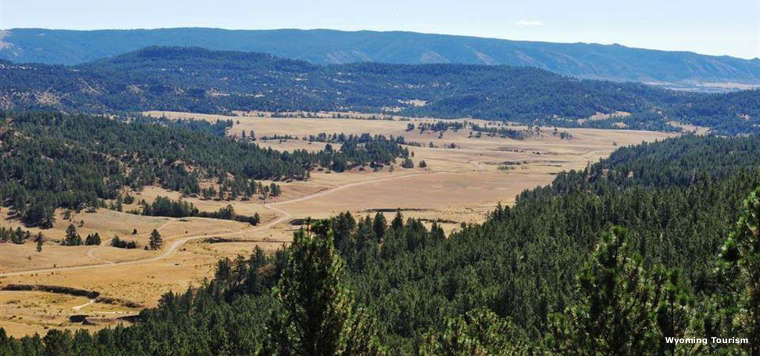 In the Black Hills of Wyoming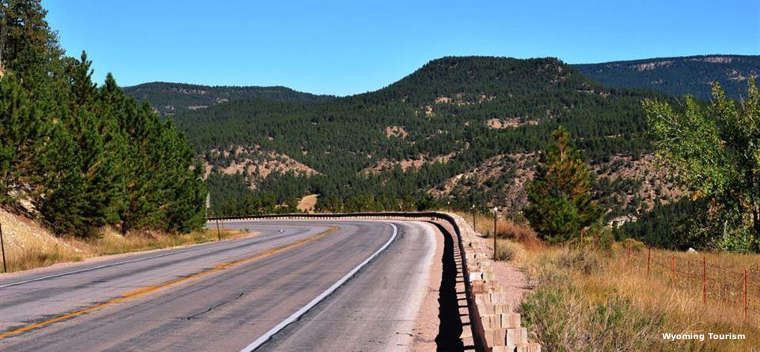 Another view in Wyoming's Black Hills
Photos courtesy of Wyoming Tourism