Battle Pass Scenic Byway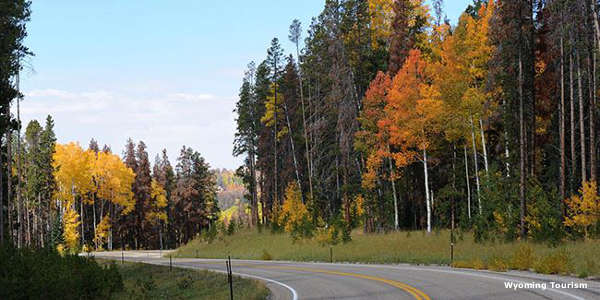 Fall on the Battle Pass Scenic Byway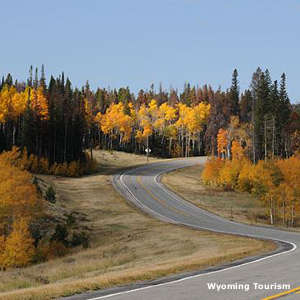 Battle Pass Scenic Byway travels westward from the town of Encampment in south-central Wyoming on Wyoming Highway 70. The 57-mile paved route through Medicine Bow National Forest crosses the crest of the little-visited Sierra Madre Mountains before dropping into Savery, Dixon and Baggs. The name comes from a famous battle fought in 1841 between a group of fur trappers and a band of Native American warriors (the invaders won, sort of). A few years later minerals were found in the mountains and a number of now-ghost-towns sprang up to service the miners and the mines.
Today, the mountains don't see nearly as many visitors, don't have nearly as many residents. The route gives access to several campgrounds and a number of trails in Medicine Bow National Forest. The ghost town of Battle is about 10 miles west of Encampment and the valleys around Battle are home to other ghost towns from the late 1800's.
The Sierra Madres are not so high as to have significant areas above treeline. The forest is varied and healthy, the wildlife abundant. I'm told the fishing is pretty good, too.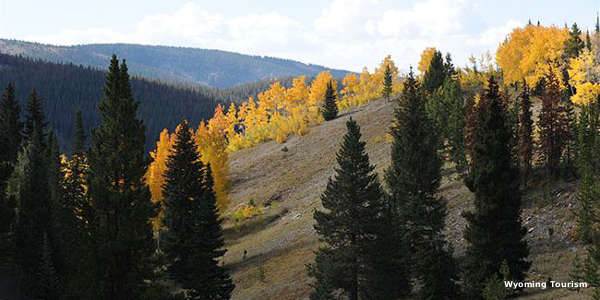 A view in the Sierra Madre Mountains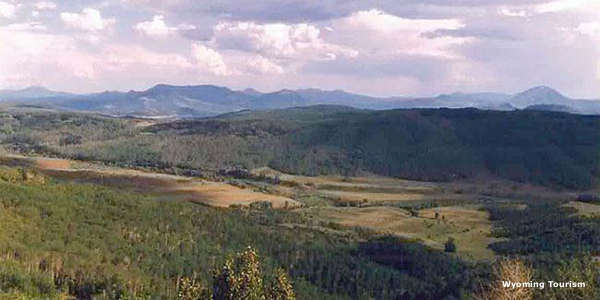 Another view in the Sierra Madre Mountains
Photos courtesy of Wyoming Tourism