Black Hills National Forest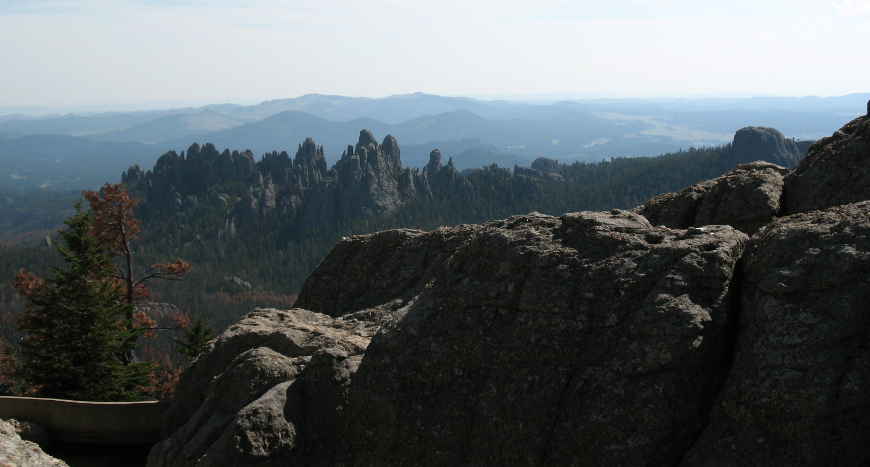 The Needles from Black Elk Peak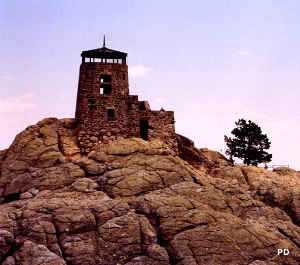 The abandoned fire lookout tower
on top of Black Elk Peak
Black Hills National Forest is a 1.2-million-acre property extending from southwestern South Dakota into northeastern Wyoming. Termed "an island in the plains," the Forest rises from grassy plains into timbered mountains. Within the bounds of the Forest (but administered by the National Park Service) are Jewel Cave National Monument and Mount Rushmore National Memorial. To the southeast is Wind Cave National Park.
Black Hills National Forest contains many ancient archaeological resources, some dating back up to 10,000 years. Most people think of the Black Hills as a long-time Sioux homeland but the Sioux didn't really discover the area until about 1775, as the Arikara who had held the area for centuries were being decimated by continuing smallpox epidemics. A treaty with the Sioux in 1868 gave them control of the area until Colonel George Armstrong Custer invaded the area in 1874 looking for gold. In 1877 Congress reneged on the treaty and took back the Black Hills and another nearby strip of land. In 1889 Congress reneged on that treaty and broke the Sioux Reservation into 5 parcels, again significantly reducing their footprint on the land. 1889 was also the same year North and South Dakota officially became states.
Back in the days of the Civilian Conservation Corps, many of the structures around the Forest were built, including a now-abandoned fire lookout tower on the summit of Black Elk Peak in the heart of the wilderness area. The trails there are very busy in summer (Black Elk Peak is the highest point in South Dakota) but there is no camping in the wilderness area as it is a sacred site to many Native American people.
The Forest offers 30 campgrounds with more than 680 camp sites. Most campgrounds are operated by a concessionaire with on-site hosts at many of them. Most campgrounds have water and vault or flush toilets but not much else. Most campsites can be reserved during season: Memorial Day weekend through Labor Day weekend. Summers tend to be busy, holiday weekends even more so.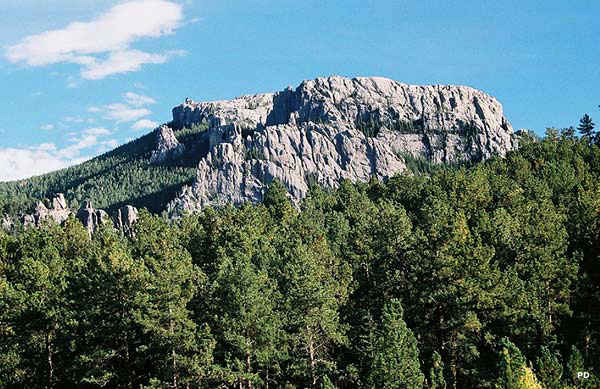 Black Elk Peak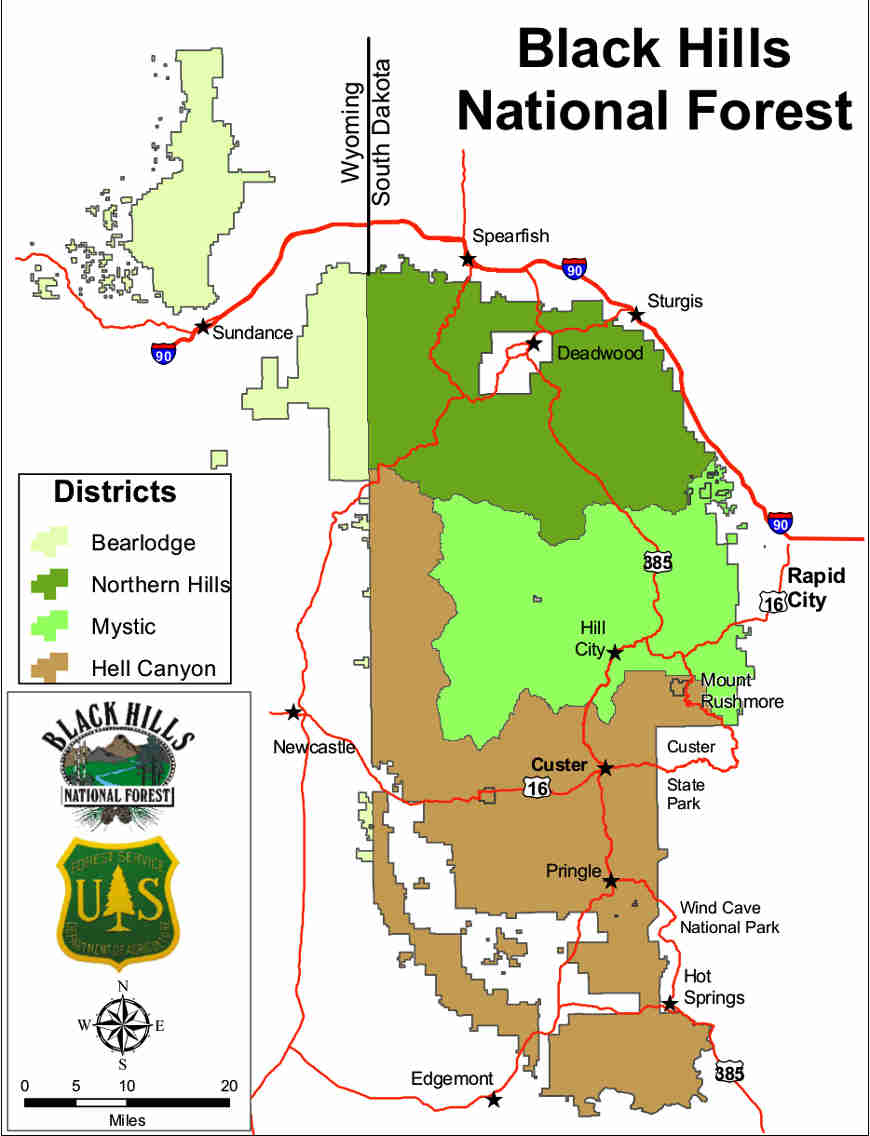 Upper photo courtesy of Jake DeGroot,
CCA-by-SA 3.0 License
Other photos are in the public domain
Map courtesy of the US Forest Service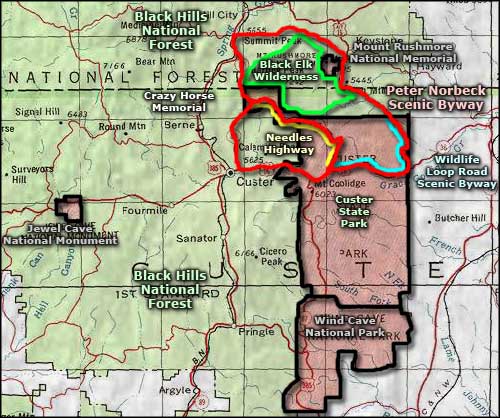 Related Pages
Area map courtesy of National Geographic Topo!