Cedar River National Grassland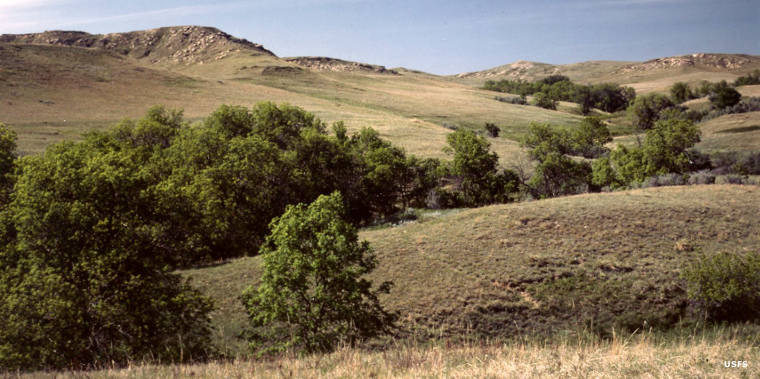 A view at Cedar River National Grassland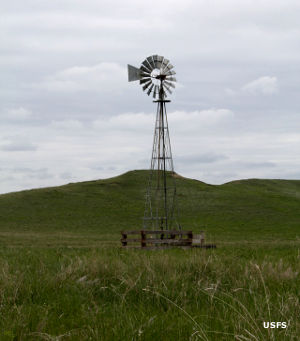 Cedar River National Grassland is a 6,717-acre property, a patchwork of units interspersed with private holdings. Part of the Grassland is also on Standing Rock Indian Reservation.
The land is a mix of open prairie and rolling hills. There are small streams crossing the property everywhere: some dry, some ephemeral, some always flowing.
Cedar River National Grassland is administered along with Grand River National Grassland out of a shared office in Lemmon, South Dakota.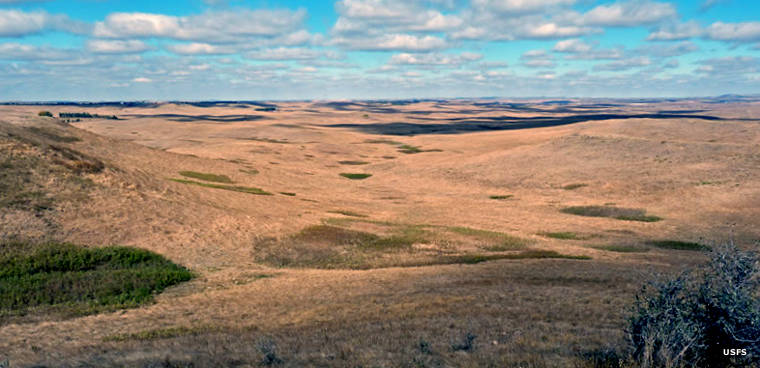 A view of the prairie at Cedar River National Grassland
Cedar River National Grassland
US Forest Service
 
Upper left photo courtesy of Paul Drayton, US Forest Service
Lower photo courtesy of Dan Svingen, US Forest Service
Upper photo courtesy of the US Forest Service