Paul Bunyan Scenic Byway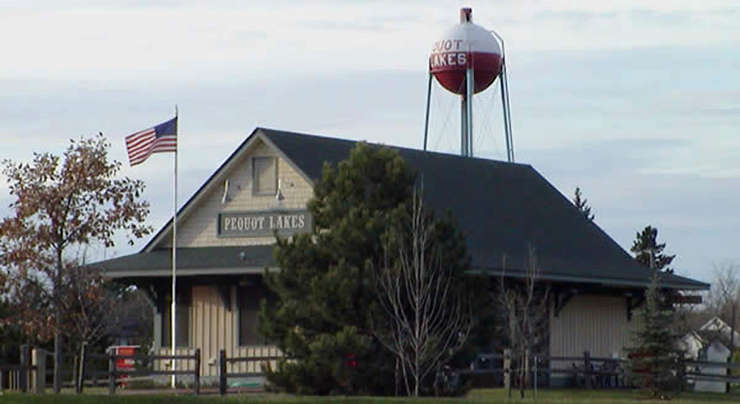 Paul Bunyan Scenic Byway Information Center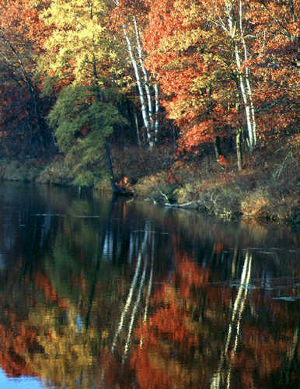 Along the Paul Bunyan Scenic Byway
The Paul Bunyan Scenic Byway is a 54-mile route through the lakes and woods of north-central Minnesota, a landscape littered with bits and pieces of Paul Bunyan lore. The route is composed of three non-connected loops, non-connected because Highway 371, which ties them all together, is not part of the designated byway.
The byway itself runs along county roads mostly in northern Crow Wing County with a short stretch crossing the line into Cass County. Along the route are 13 interpretive kiosks and multiple opportunities to get off the pavement and go for a hike in Paul Bunyan land. The area is also filled with lakes jumping with northern pike, rainbow trout, walleye and other game fish. A lot of folks like to visit during the fall color season, a time when the woods are also filled with heavily armed folks in orange clothing.
Paul Bunyan was a mythical logger of the north woods. He and his blue ox Babe were credited with singlehandedly deforesting much of the northeastern and north-central states. Of course it's a mythical story but there's also a lot of fun and old logging lore in it: Paul Bunyan was the Hercules of the north and is famous for his exploits from Maine to Minnesota.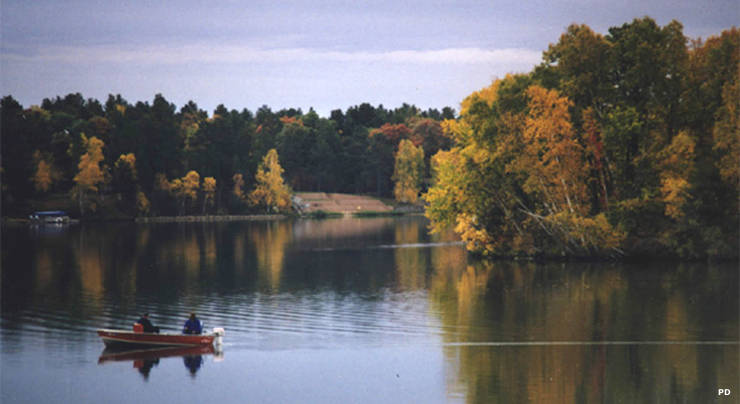 Fishing Rush Lake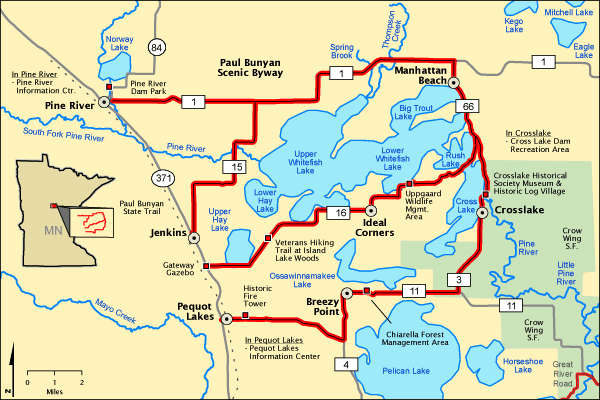 Photos and map are in the public domain