Gunflint Trail National Scenic Byway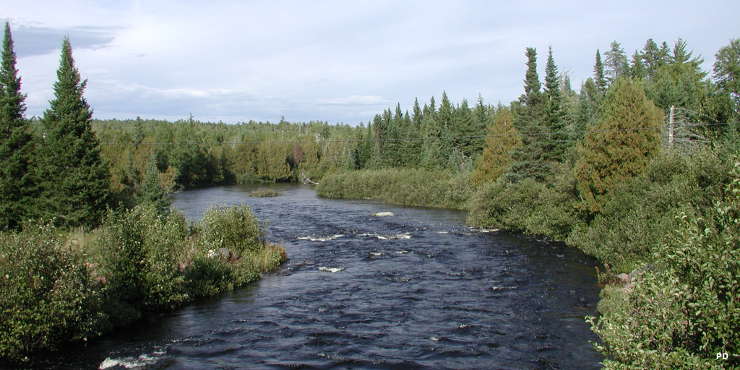 The North Brule River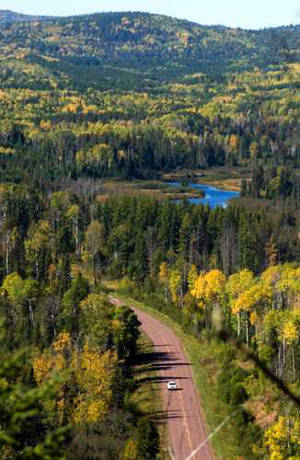 Looking down on the Gunflint Trail
The Gunflint Trail Scenic Byway is a 57-mile-long National Scenic Byway that follows Minnesota State Route 12 across Superior National Forest and Pat Bayle State Forest between Grand Marais and Trail's End Campground at the edge of the Boundary Waters Canoe Area Wilderness. It's a drive you'll enjoy twice as the only way out is back along the same route.
Near the northern end of the route is the Chik-Wauk Museum and Nature Center, a repository of information and artifacts from the days before the European invasion. The route also passes by Gunflint Lake, near an old source of flint. Some of the forested areas along the trail were planted by the CCC in the 1930's while other forested areas burned in a wildfire in 2007. There is also the site of a suspected meteor impact about a billion years ago.
The route sees a lot of traffic in summer as folks make the journey into the north woods for camping, boating, fishing and hunting. Winter also sees a lot of people as several of Minnesota's ski areas are along the way. Many of the hiking trails in the forests become snowmobile and cross country ski trails, too. The road itself follows an abandoned rail line that was built to a mine that disappeared in the early 1900's.
The Gunflint Trail National Scenic Byway connects with the North Shore Scenic Drive at Grand Marais.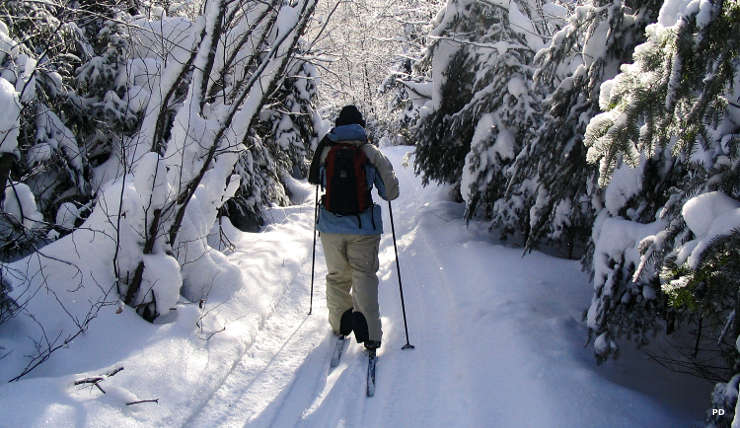 Enjoying the forest along the Gunflint Trail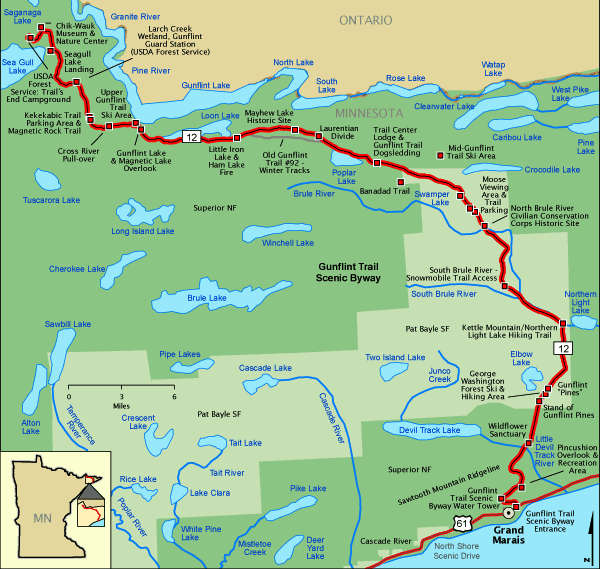 Gunflint Trail National Scenic Byway

Photos and map are in the public domain