Cumberland Island National Seashore

Cumberland Island National Seashore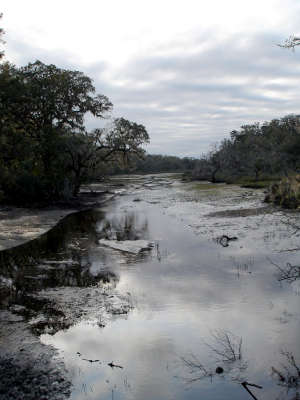 Tidal flat
Cumberland Island National Seashore is a 36,415-acre property that includes almost all of Cumberland Island in the Golden Islands area of Georgia. The island is about 16 miles long and three miles wide at its widest. It is separated from the mainland by about a mile of open water and marshland. As much as a maritime forest is the centerpiece of the island, many visitors come to enjoy the excellent surf-fishing conditions. There are also six managed deer hunts every year on the island, times when camping and visitation in certain areas are restricted.
Visitors will want to bring large amounts of industrial bug repellent as the area is known for the quantity and variety of biting and stinging insects. Among the larger native inhabitants are loggerhead turtles, American alligators and brown pelicans. Bicycles are permitted on the roads, beach access is allowed only at designated dune crossings and fires are allowed only in the Stafford and Sea Camp campgrounds. The only public restrooms on the island are in the southern area and at the extreme north end of the island.
Cumberland Island Wilderness is a 9,886-acre area on the northern end of Cumberland Island. The wilderness area begins about four miles north of the dock at the southern end of the island and runs north almost to the dock at the northern end of the island.
The visitor center in St. Marys is open every day of the year from 8 am to 4 pm except closed on Christmas Day. Access to Cumberland Island is by boat only and the private concessionaire that runs the ferry does not transport cars, bicycles, kayaks or pets. The ferry makes two round trips daily: you'll want to have reservations in advance and if you don't check in at the visitor center at least 30 minutes prior to departure, your seat is up for grabs. Between December 1 and February 28 the ferry only makes trips Thursdays through Mondays.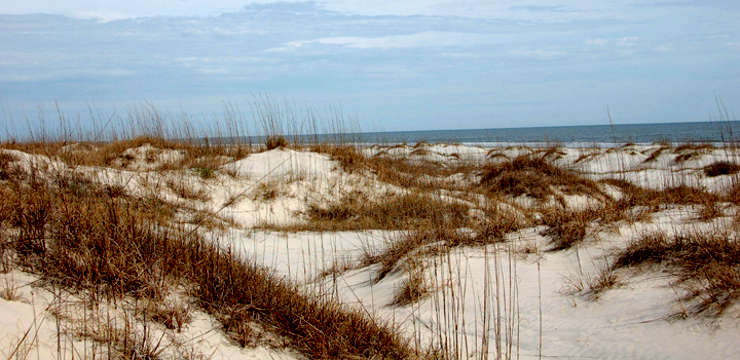 Among the dunes at Cumberland Island National Seashore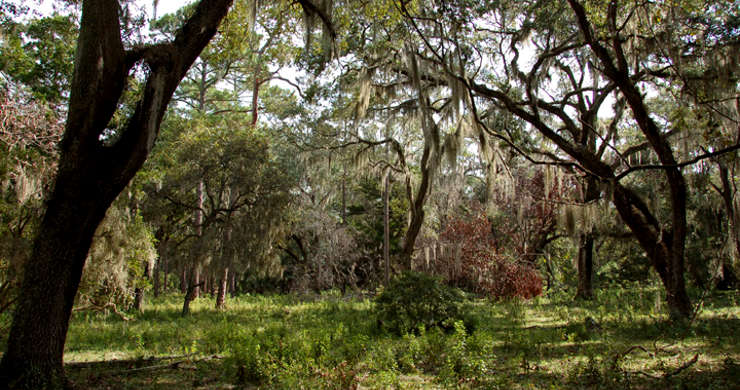 In the maritime forest on Cumberland Island
Cumberland Island National Seashore
National Park Service
Upper photo and maps courtesy of the National Park Service
Upper left photo courtesy of Wikipedia userid Pgabolde,
CCA-by-SA 3.0 License
Lower photos courtesy of Mark Kinzer