Chattahoochee River National Recreation Area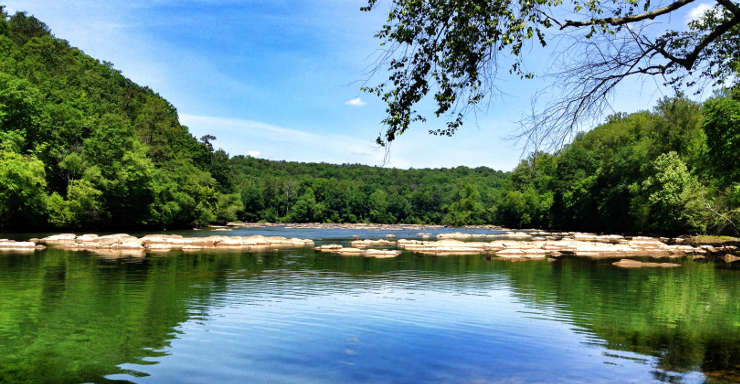 East Palisades in the Chattahoochee River National Recreation Area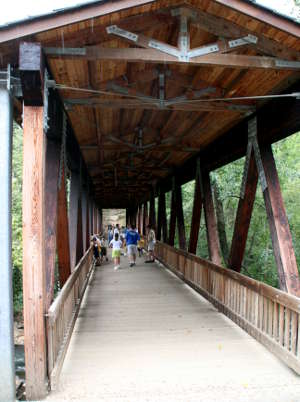 The Chattahoochee River National Recreation Area is a 9,791-acre park made up of non-contiguous parcels stretched out along a 48-mile stretch of the Chattahoochee River running north from Atlanta to Lake Sidney Lanier. The National Recreation Area was established by order of President Jimmy Carter in 1978 in order to preserve and enhance public recreational opportunities and access to historic sites along the river. In 2012 the Chattahoochee River National Recreation Area also became the Chattahoochee River National Water Trail, the first river in America so-designated.
The National Recreation Area is broken into several units with the visitor contact center located on the Island Ford Unit in Sandy Springs. Several of the units preserve the remains of historic mills and factories, built in the area in the early and mid 1800's to take advantage of the water power. Today, the mills are all closed down (if they even still stand) and the river is a stocked gold-medal fishing stream with 23 species of game fish available.
The Island Ford Visitor Contact Station is open daily from 9 am to 5 pm, every day of the year except Christmas Day. The lands and waters of the park are for day-use only, open generally from one-half hour before sunrise to one-half hour after sunset year round. There is no entry fee as such but there is a fee for parking in any of the lots associated with the National Recreation Area. You'll want to hang that pass from your rear-view mirror before getting too far away from your car...
Chattahoochee River National Recreation Area
1978 Island Ford Parkway

,

Sandy Springs

,

GA

30350
678-538-1200