Scenic and Historic Byways in Delaware
Byways.org was long the holder of the definitive list of designated scenic byways in the United States but with the budget cuts being imposed by Congress, certain things aren't happening any more. On this page there are several byways listed that have been designated by the State of Delaware but which are not on the byways.org list. Byways.org does say that their list is liable to not be complete as their primary mission has always been to serve primarily the byways designated as "National Scenic Byways" or "America's Byways" and everything else would come second or third...
Update: September 2013: Byways.org has been shuttered and the info about National Scenic Byways shifted to the FHWA site. Everything about byways not on that National Byway list is now essentially gone.
Scenic and Historic Byways
National Byways
Other Byways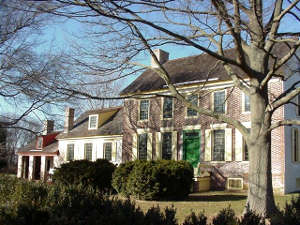 Coastal ponds along the Route 9 Coastal Heritage Scenic Byway
Photo of Winterthur Estate courtesy of A.E. Crane, via Byways.org.
Photo of John Dickinson Plantation courtesy of the Delaware Division of Historical & Cultural Affairs
Photo of coastal ponds along Route 9 courtesy of Jamie Richie
Other photos courtesy of the Delaware Department of Transportation