Seward Highway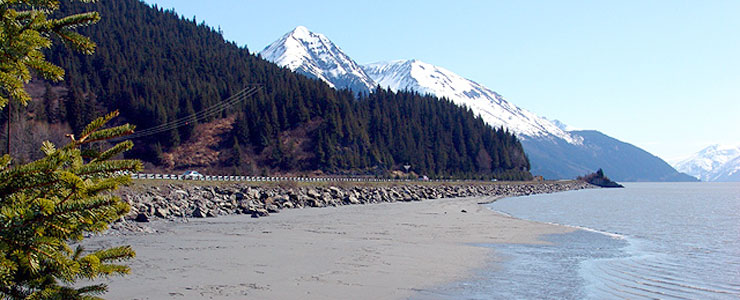 The Seward Highway along Turnagain Arm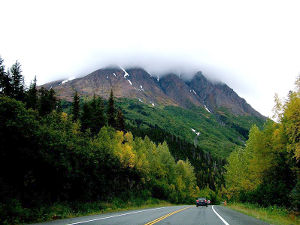 In Chugach National Forest
The 125-mile Seward Highway was completed from Anchorage to Seward and opened to the public in 1951. Prior to that, the only overland route between the cities was by rail (the Alaska Railroad). The northern end of the route continues across Anchorage for a few blocks before becoming the Glenn Highway and heading out of town to the north, bound for Glenallen on the Richardson Highway.
The Seward Highway runs across the Kenai Peninsula through Chugach National Forest and the Kenai Mountains, along the side of Turnagain Arm (a branch of Cook Inlet) and past the junction with the Sterling Highway. Turnagain Arm is somewhat famous for the size of the tidal bore that runs up the inlet after low tide: Tidal fluctuations in Turnagain Arm have a mean of 30', highest in the United States and 4th highest in the world.
A considerable distance of the route is between the Kenai Mountains and Cook Inlet. About 72 miles of the route are inside the boundaries of Chugach National Forest. In driving the road you'll pass through a couple state parks and past several National Forest Service campgrounds. The Seward Highway also offers the only road access that comes close to Kenai Fjords National Park... and that access allows you to hike a short distance and experience the Exit Glacier close up and personal.
This road can be driven in a couple hours or a couple days. Depends on how much time you take to smell the roses, watch the sea otters, look for whales, observe the bears, puffins, otters, terns, eagles and other marine life...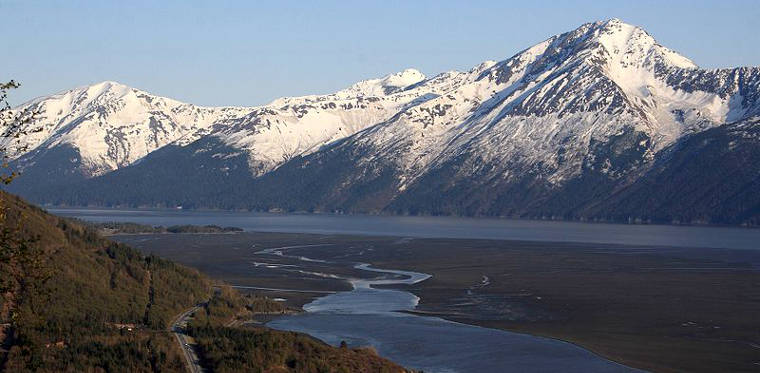 The Seward Highway along Turnagain Arm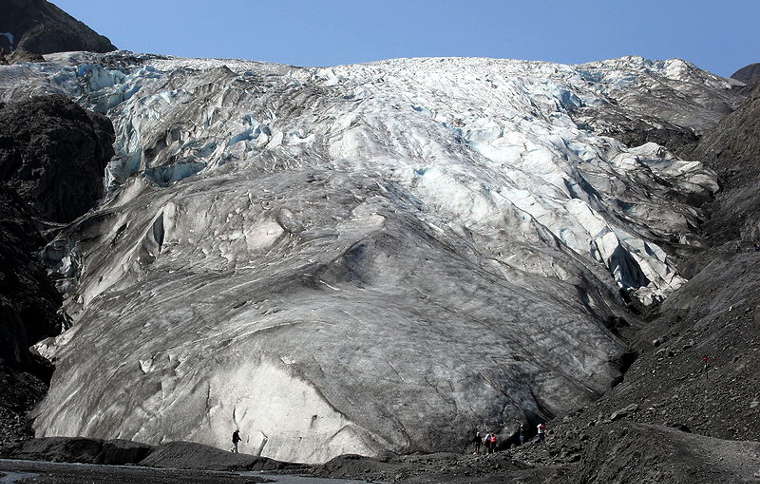 Exit Glacier, at Kenai Fjords National Park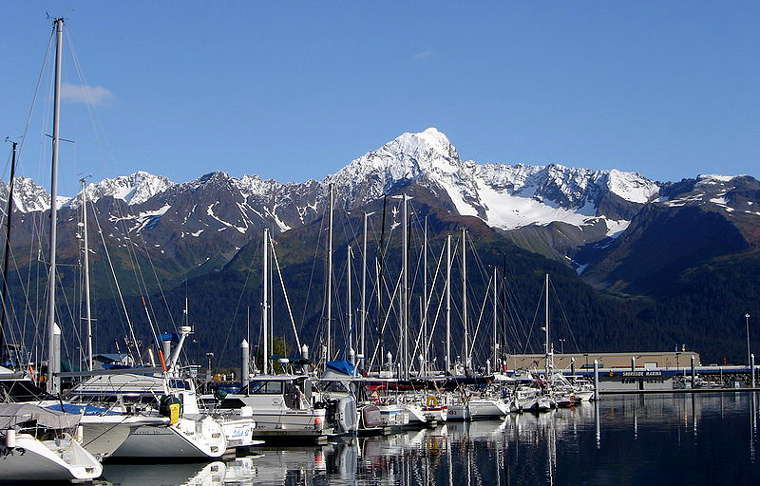 Seward Harbor