Haines Highway - Valley of the Eagles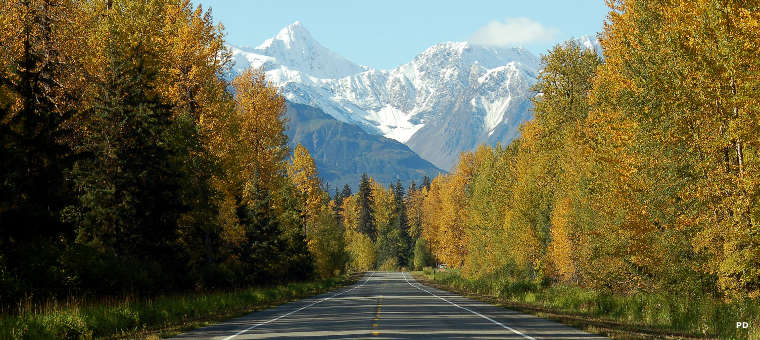 Mile 32 on the Haines Highway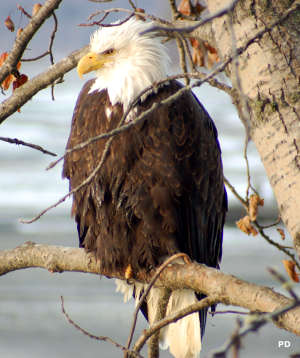 A bald eagle
The Haines Highway is a 44-mile stretch of road connecting the Inland Passage community of Haines with Haines Junction in the Yukon Territory. If it weren't for the Haines Highway, the community of Haines would only be accessible via plane or via marine ferries like those that travel the Alaska Marine Highway. The route is otherwise known as Alaska Highway 7.
The road parallels the route of the Chilkat River across the 48,000-acre Alaska Chilcat Bald Eagle Preserve. This is an area that has historically seen extremely large populations of bald eagles nesting and roosting in the area. Unlike most rivers in Alaska, the Chilcat River is not glacier-fed and is warm, year-round, open and ice-free. Combine that condition with slow, meandering currents and lots of sand and gravel bars makes for an exceptional and unusual environment for spawning fish and their eggs. Bald eagles congregate in the river valley because the river sees salmon runs into February.
The name Chilkat is Tlingit, meaning: "winter storage container for salmon." The river valley and coastal area have been settled for thousands of years by the Tlingit and their ancestors. About mid-point of the Haines Highway is the Chilcat settlement of Klukwan, a riverside settlement in contradistinction to the majority of Tlingit seaside settlements. The Chilcat people have been in the area so long that their oral history is deeply interwoven with stories and events surrounding the presence of the eagles.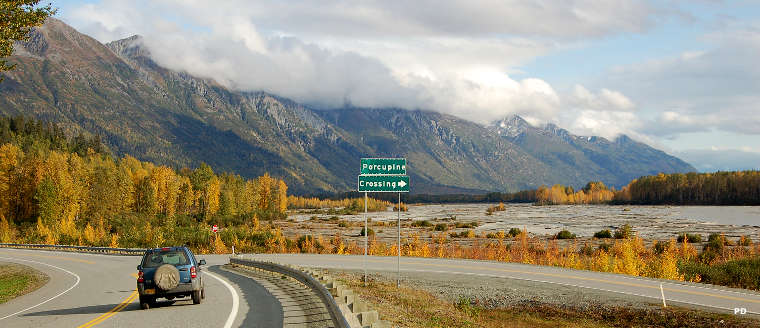 The Porcupine Crossing turnoff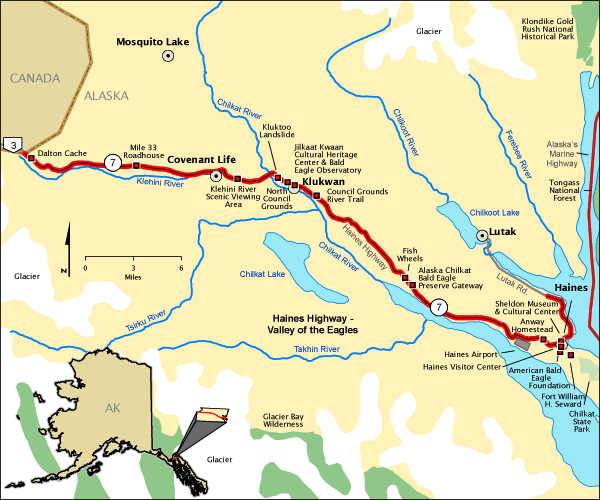 Photos and map are in the public domain