National Forests in Alaska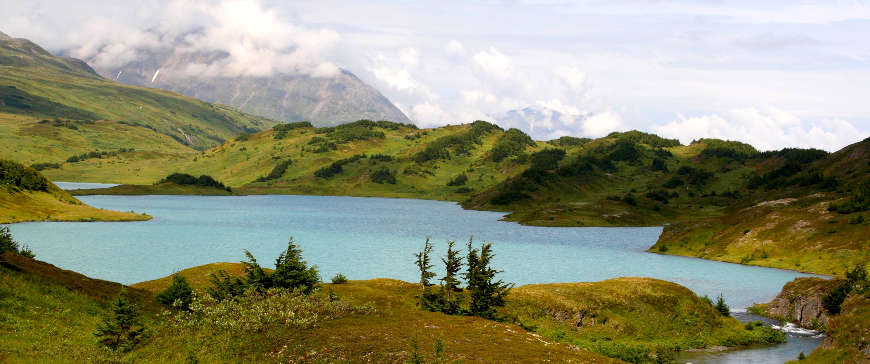 Lost Lake, Chugach National Forest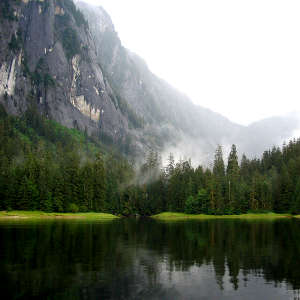 There are only two National Forests in Alaska: the Chugach and the Tongass. The Chugach is the second or third largest National Forest (depending on whether or not you consider the Humboldt-Toiyabe National Forest in Nevada to be one unit, then Humboldt-Toiyabe would be the second largest forest) in the National Forest System. At 17 million acres, the Tongass is by far the largest forest in the system.
The Tongass National Forest is in the panhandle of southeastern Alaska, surrounding the famous Inland Passage. The Chugach is located in south central Alaska, running in a strip between the Chugach Mountains and the ocean at Prince William Sound and extending from the Copper River Delta area westward to the eastern part of the Kenai Peninsula. For wildlife and wilderness enthusiasts, both National Forests are among the wonders of the world. Both forests are also part of the Pacific temperate rainforest ecoregion, rising as they do from the ocean's edge into high mountains.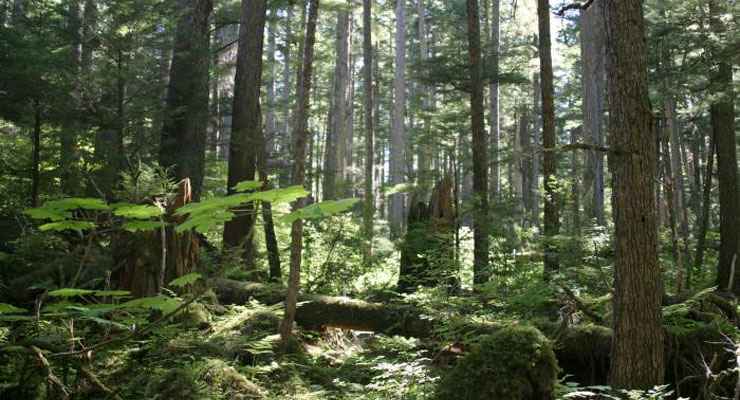 Tongass National Forest in the area of Juneau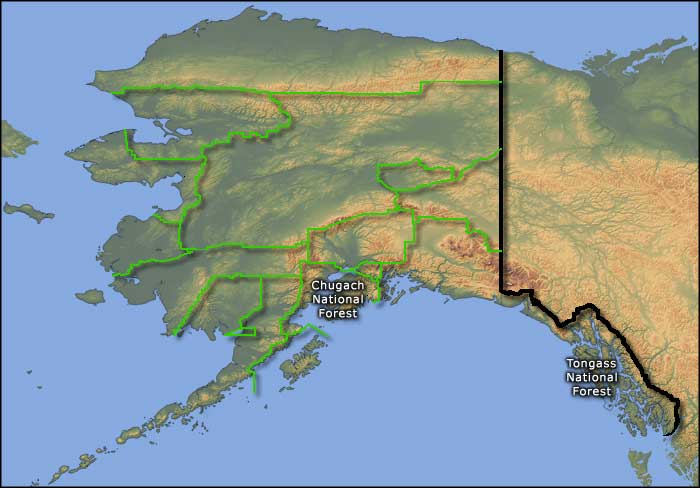 Upper photo courtesy of Frank Kovalchek,
CCA 2.0 Generic license
Upper left photo courtesy of the US Forest Service
Lower photo courtesy of Henry Hartley,
CCA-by-SA 3.0 License
.
Map courtesy of Cartesia MapArt US Terrain