Utah Towns and Places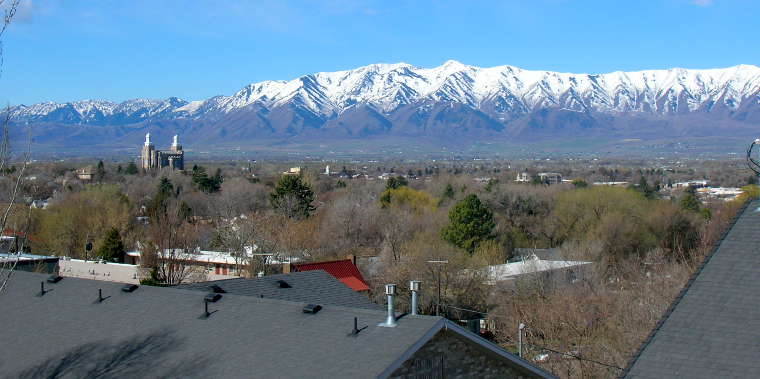 The view west across Logan to the Wellsville Mountains
NOTE: On many of the pages linked below I try to provide some demographic information. As this information comes from the US Census Bureau, there are a couple of caveats that have to be taken into consideration:
This information cannot be any more accurate than what the Census Bureau itself offers, and some of the numbers are estimates.
The "resident racial breakdown" numbers usually don't add up to 100% because Hispanics are often counted among all the other races.
The median home values include every type of construction that people live in: townhomes, condos, four-plexes, detached homes, mobile homes, etc.
Utah Towns & Places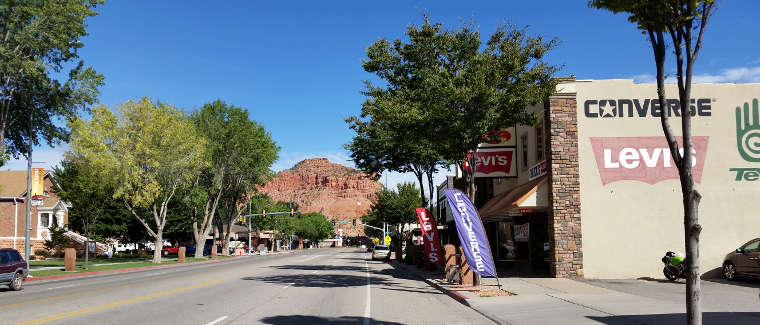 In downtown Kanab