The States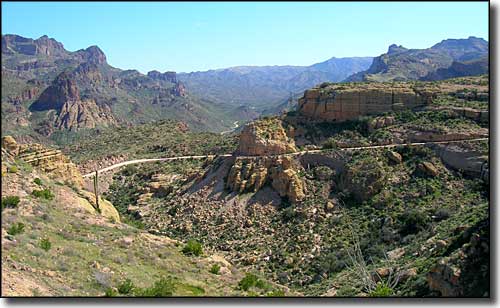 Fish Creek Hill, Apache Trail Historic Byway, Arizona
This website is in the long, slow process of being assembled from a series of other of my resources. As sections of it are finished, they get uploaded. Eventually, I hope to have virtually every Scenic Byway, National Forest, National Wilderness Area, National Trail, National Park Service site, Bureau of Land Management site, State Park, etc. listed on the site with information, photos and maps pertaining to each.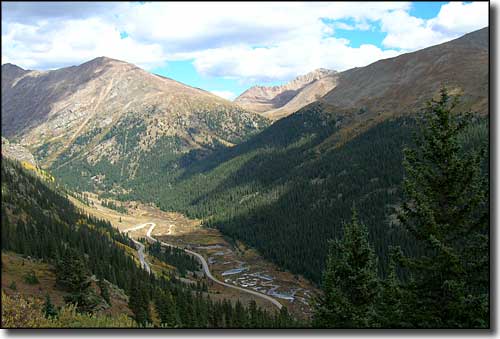 Independence Pass, Top of the Rockies Scenic Byway, Colorado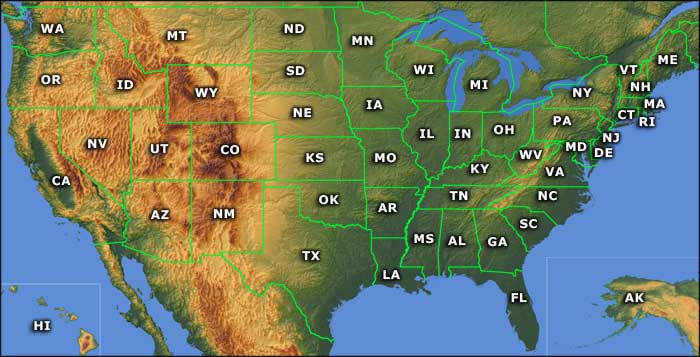 Note: In the list below "*" indicates "not a lot of data" on the other side.
The 50 States, Caribbean, Pacific & DC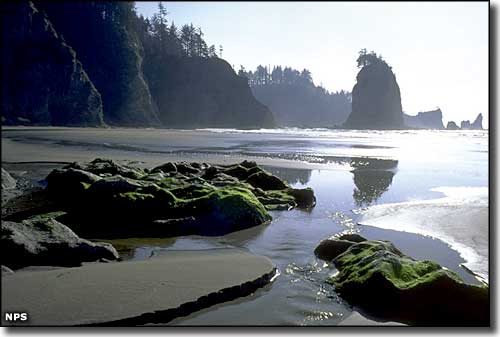 Olympic National Park, Washington
Photo of Olympic National Park courtesy of the National Park Service
Other photos courtesy of TheArmchairExplorer,
CCA-by-SA 3.0 License
Map courtesy of Cartesia MapArt US Terrain