Trenton, Utah
The first settler arrived in the Trenton area in 1870. A second settler arrived in 1873 and a third in 1874. In those days, the main freight and stage coach road between Corinne and the gold fields of Montana passed through the area. Most folks just passed through, very few stayed any length of time. In 1876 Bishop William Preston came to the tiny settlement for a meeting and remarked that the area reminded him greatly of his former home in Trenton, New Jersey. That name stuck.
Growth was slow but steady at first. Then in 1880 the railroad line from Corinne to Montana was completed and most traffic shifted to that.
Trenton was organized as a Branch Ward in 1875 and became a ward of its own in 1885 with the appointment of a Bishop to preside over the area. In 1907 the ward (and township) was divided and the settlement of Cornish (to the north) got its own Bishop.
The population really began to grow after the West Cache Canal was completed in 1904, allowing irrigation water to flow in from the Bear River near Preston, Idaho. The first mill to process sugar beets was built in 1908. The townsite was surveyed into lots in 1908 and in 1919, the town fathers applied to become an actual operating civic entity. A town board was formed that same year and Trenton's first mayor was in office until 1933. Trenton's second mayor served a similar lengthy term and by 1939, he was successful at bringing in a water system that served potable water to the settlement.
Fast Facts about
Trenton, Utah
Trenton

, Cache County,

UT

84338
Latitude:
41.912222°N
Longitude:
111.940833°W
Founded: 1870
Elevation:
4,462'
Education:
High School or Higher: 92.8%
Bachelor's Degree or Higher: 16.9%
Graduate or Professional Degree: 6.5%
Cost of Living Index for Trenton: 83.8
2015 Estimates:
Median Household Income: $48,100
Median Home Value: $135,000
Median Resident Age: 33.0 Years
Major Industries:
Agriculture, Manufacturing, Construction, Government, Retail Services, Transportation and Warehousing, Professional Services
Unemployed (March 2015): 3.2%
Population Demographics: 2010
Non Hispanic or Latino
400
Hawaiian or Pacific Islander
0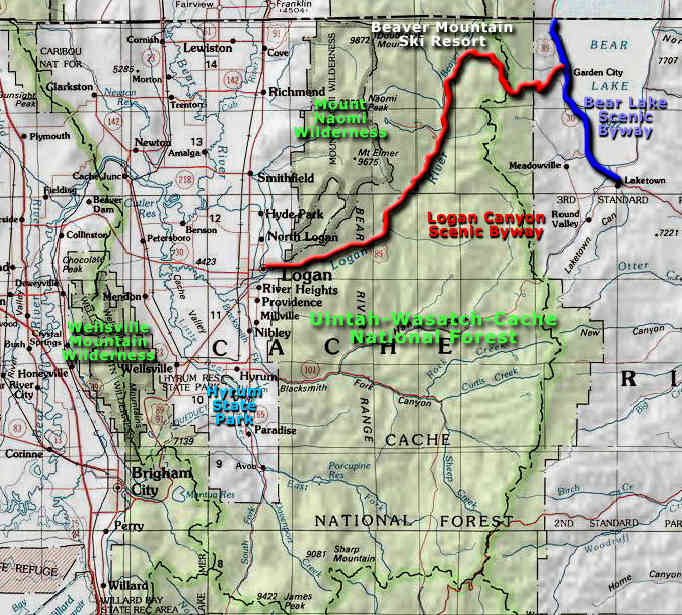 Cache County Related Pages