Tooele County, Utah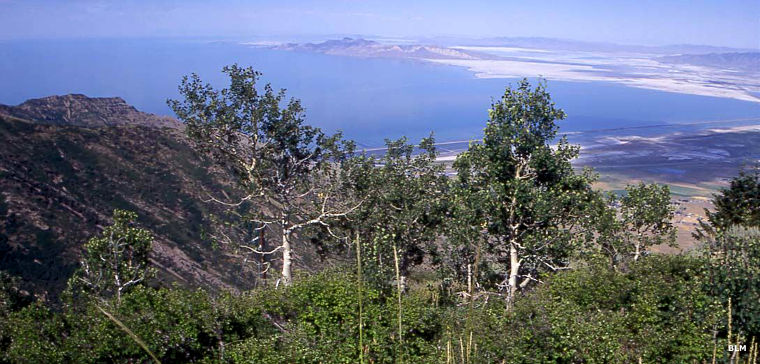 Looking over the Great Salt Lake from the top of the North Stansbury Mountains
Cities & Towns

Grantsville
Ophir
Rush Valley
Stockton
Tooele
Vernon
Wendover
Tooele County is in northwestern Utah, running west from the Oquirrh Mountains to the Nevada state line, with the Great Salt Lake on the northeastern side. Tooele County is home to the Bonneville Salt Flats, Dugway Proving Grounds, Deseret Test Center, Cedar Mountain Wilderness, North Stansbury Mountains WSA, Deseret Peak Wilderness, the northern half of the Deep Creek Mountains WSA, the Silver Island Mountains Backcountry Byway and a long stretch of the Pony Express Trail Backcountry Byway. The famous Skull Valley Indian Reservation is also here.
Tooele County contains 6,930 square miles of land and 357 square miles of water. The county seat and largest city is Tooele.
Led by Ezra T. Benson, the first group of Mormon settlers arrived in what is now Tooele County in 1849. The county had been the homeland of the Goshute tribe for many years before and they wren't happy with the white man's encroachment. It also didn't help matters when 22 overland stagecoach outposts were built on tribal lands, many on the sites of the few natural springs to be found in this mostly dry and barren land. Between 1860 and 1862, the Goshutes killed dozens of people on their lands, then General Patrick Connor arrived in Utah with the California Volunteers.
Connor and his men basically butchered hundreds of Indians in 1862 and 1863 before signing a peace treaty with the tribes to end the fighting and allow the stage routes to remain in operation. Connor encouraged his men to prospect for minerals everywhere and by 1864 they had discovered several strikes of gold, silver, lead and zinc in what is now Tooele County. A treaty signed with the Goshutes in 1865 removed all their land from their control and made it legal for the miners to despoil the countryside.
By the early 1870's, Lewiston and Ophir had been founded, more than 100 new mining claims had been staked and both towns had ballooned to more than 6,000 people each, mostly non-Mormons. That led to the fiercely contested election in 1874 where several non-Mormons were elected to political positions in the county and State Legislature. The Legislature refused to seat the representative from Tooele County and in 1876, the Legislature passed bills requiring much stricter voter registration and giving women the right to vote. By 1879, the non-Mormons were out of power and many were leaving the area.
Some of the mines operated well into the 20th century but during World War II, Wendover Air, Force Base and the Tooele Army Depot were built. That military payroll affected Tooele County finances and operations for many years. Today, Wendover AFB is closed and the chemical and biological weapons that were stored at Toole Army Depot are slowly being incinerated. At the same time, rumor has it that many of the clandestine operations that were formerly headquarted at Area 51 in Nevada have been moved to the Dugway Proving Grounds.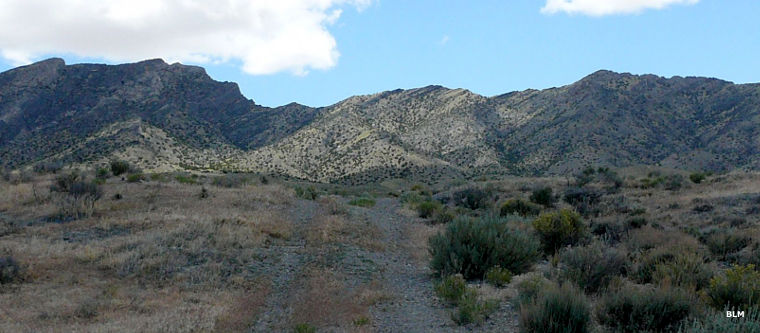 In the Silver Island Mountains
north of the Bonneville Salt Flats
Fast Facts about Tooele County, Utah
Types of Jobs:
Private Sector, wages or salary: 73%
Government Sector: 21%
Unincorporated, Self-Employed: 6%
Cost of Living Index for Tooele County: 85.1
Median Resident Age: 27.1 Years
2015 Estimates:
Median Household Income: $58,000
Median Home Value: $190,000
Major Industries:
Government, Educational Services, Health Care, Construction, Finance & Insurance Services, Waste Management Services, Professional Services, Lodging & Food Services, Miscellaneous Manufacturing, Transportation Services, Retail Services, Social Services
Population Demographics: 2010
Non Hispanic or Latino
51,557
Hawaiian or Pacific Islander
220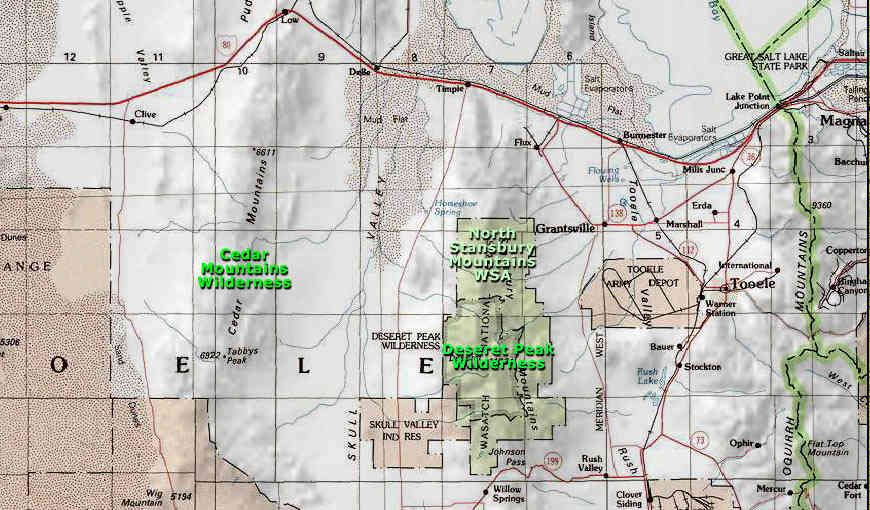 Tooele County area map
Tooele County Pages
Photos courtesy of the Bureau of Land Management
Map courtesy of National Geographic Topo!