Salt Lake County, Utah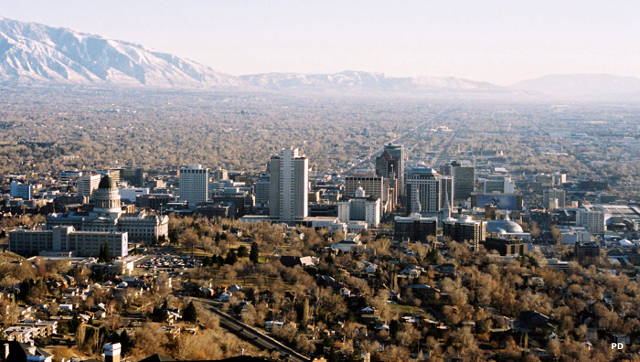 Salt Lake City
Cities & Towns

Alta
Bluffdale
Cottonwood Heights
Draper
Herriman
Holladay
Midvale
Murray
Riverton
Salt Lake City
Sandy
South Jordan
South Salt Lake City
Taylorsville
West Jordan
West Valley City
Salt Lake County is in the northern heart of Utah with the Great Salt Lake on the northwestern side. This is the home of Salt Lake City. This is also home to the Alta, Snowbird, Solitude, and Brighton Ski Resorts.
On the eastern side of the county, the suburbs run up against the Uinta-Wasatch-Cache National Forest at the Mount Olympus Wilderness. Mount Olympus Wilderness is separated from the Twin Peaks Wilderness to the south by the Big Cottonwood Canyon Scenic Byway. Then Twin Peaks Wilderness is separated from Lone Peak Wilderness to the south by the Little Cottonwood Canyon Scenic Byway. All in all, the Wasatch Front on the east side of Salt Lake County is an imposing and very picturesque area.
The Valley of the Great Salt Lake was first entered by the Mormons in 1847. This is where leader Brigham Young is reported to have said: "This is the place," although at the time of their arrival, the valley was dry and brown. However, they were industrious people and within a few years had built irrigation canals, planted fields and begun building their communities.
Salt Lake County contains 737 square miles of land and 70 square miles of water. Salt Lake City is the county seat and state capitol. In addition to basically being the center of activities of the Church of Jesus Christ of Latter Day Saints (Mormons), the Salt Lake City area has also evolved into a major Internet hub with many software and ecommerce startups located there. Except for those areas of the county that are uncomfortably close to Great Salt Lake or otherwise owned by one level of government or another, nearly every bit of buildable land in the county is built on.
Fast Facts about Salt Lake County, Utah
Types of Jobs:
Private Sector, wages or salary: 81%
Government Sector: 14%
Unincorporated, Self-Employed: 5%
Cost of Living Index for Salt Lake County: 88.1
Median Resident Age: 28.9 Years
2015 Estimates:
Median Household Income: $57,000
Median Home Value: $244,700
Major Industries:
Educational Services, Health Care, Construction, Lodging & Food Services, Professional Services, Finance & Insurance Services, Waste Management Services, Government
Population Demographics: 2010
Total Population
1,029,655
Hispanic or Latino
176,015
Non Hispanic or Latino
853,640
Hawaiian or Pacific Islander
15,781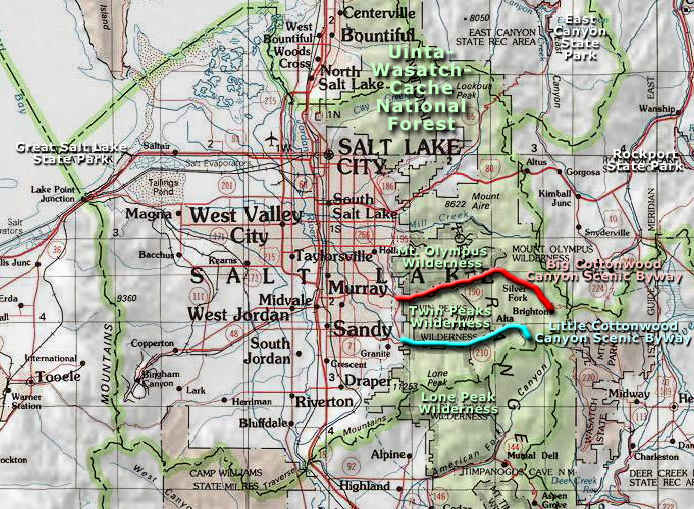 Map of the Salt Lake County area
Upper photo is in the public domain
Map courtesy of National Geographic Topo!